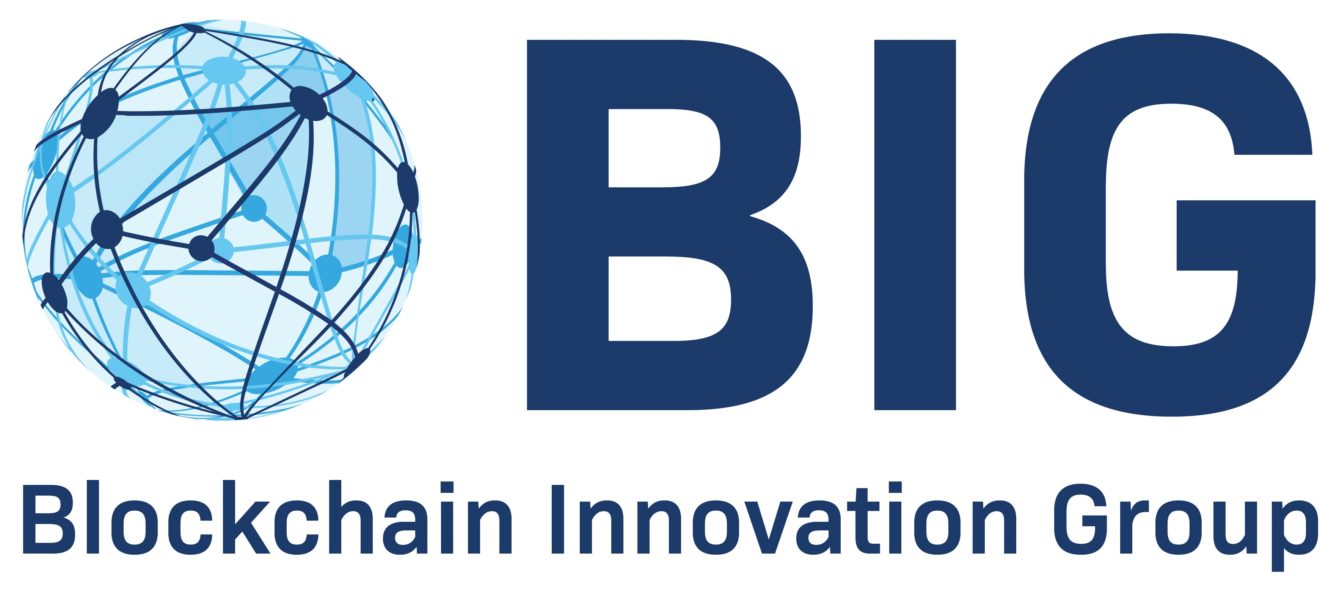 BIG Weekly Newsletter

A Message To The Reader
Welcome to the BIG weekly Newsletter.


This week read about how the Swiss pass law supporting blockchain registries for security tokens, UBS and Barclays' digital settlement coin project delayed and BEKB Is Creating an Ecosystem for Tokenised Assets.


BIG SERVICES
DUE DILIGENCE:

What you do not know will hurt you! Therefore, we encourage you to complete a due-diligence before you enter an investment. Our experiences and dedicated resources will enhance your investment decision and improve your long-term return. Click here for more information.


CRYPTO OWNERSHIP & FORENSIC:
Do you own cryptocurrencies and need to prove that to someone without revealing the Private Key? Or do you need to check if someone really owns the assets they are claiming to hold? In either case we just have the right offering for you. Click
here
for more information.
If you are interested in more of our services including Data Protection and C-Level Education, click here for more information.
BLOCKCHAIN EDUCATION BASICS
PARALLELIZABLE CHAIN (PARACHAIN) -

A parachain (parallelizable chain) is a simpler form of blockchain, which attaches to the security provided by a "relay chain" rather than providing its own. The relay chain is called that because it not only lends security to attached parachains, but also provides a guarantee of secure message-passing between them. One key feature of parachains is that the computations they perform are inherently independent.
BLOCKCHAIN HEADLINES
Swiss Pass Law Supporting Blockchain Registries For Security Tokens.
The Swiss parliament passed a law to update existing corporate and financial regulations to make way for blockchain and distributed ledger technology (DLT).

The law comes into effect early next year. The '

Blockchain Act

' aims to welcome decentralized technologies while maintaining Switzerland's integrity and reputation as a business and financial hub.
China's Blockchain Service Network integrates three more public chains.
China's Blockchain-based Service Network (BSN), a cross-cloud, cross-portal, and cross-framework global public infrastructure network, is adding three more well-known public blockchains into its ecosystem.

The private company behind the BSN, said the network is at its second stage of integrating more public chains.
Sberbank Inks Swiss Blockchain Pact.
Russia's largest bank is expanding its commodities activities by partnering with a blockchain platform based in Geneva.

Sberbank's Swiss subsidiary is partnering with Komgo, a Geneva-based start-up which runs a blockchain trade finance platform.
CRYPTOCURRENCIES AND DECENTRALISED FINANCING (DeFi)
Crypto Custody via US Banks – What's in Store? / Can Banks Really Custody Crypto?
US officials gave the go-ahead for all nationally chartered banks in the US to provide custody services for cryptocurrencies, previously reserved for specialist firms.
Corona: Crypto Valley Continues to Thrive.
The pandemic-shutdown prompted concern in the so-called Crypto Valley of Switzerland that startups would go bankrupt. The fears were fully justified, but the boom of cryptocurrencies has helped the blockchain-hub escape from the worst.
Pickle Finance Wants to Bring Stability to DeFi.
Pickle Finance, a project incentivizing liquidity on the four largest DeFi stablecoins, saw $53M in 24-hour volume this weekend as its native governance token, PICKLE, traded as high as $85.
FINANCIAL SERVICES & CENTRAL BANK DIGITAL CURRENCY (CBDC)
Lagarde Makes Case For Digital Euro.
The president of the European Central Bank, Christine Lagarde, has suggested that the Euro Zone's central bankers are close to making a decision on whether to press ahead with the development of a central bank digital currency (CBDC).
Mastercard launches CBDC testing platform for central banks.
Mastercard has built a virtual testing platform to help central banks assess and explore national digital currencies. Central banks around the world are warming to the concept of creating their own digital currencies.
UBS and Barclays' Digital Settlement Coin Project Delayed.
Several major banks are part of the Fnality International project. Fnality is working to create digital versions of five major fiat currencies, including the dollar and yen.
REGULATED DIGITAL ASSETS (STO TRADING, CUSTODY, COMPLIANCE)
BNP Paribas Securities Services announces a new partnership with Digital Asset to design a number of real-time trade and settlement apps using DAML smart contracts.

The new apps will provide market participants in Asia Pacific with real-time access to the Australian Securities Exchange (ASX).
BEKB Is Creating an Ecosystem for Tokenised Assets.
Berner Kantonalbank (BEKB), together with daura and other ecosystem partners, will develop a technological infrastructure for the transaction and management of tokenised assets.
HUMANITARIAN & NOT FOR PROFIT
A Malaysian company is developing a blockchain-based app for charities.
The blockchain technology will enhance the confidence of existing donors. It will also encourage new donors to give their zakat, a payment made under Islamic law for charitable giving, and sadaqah, or voluntary charity.
RECOMMENDED INDUSTRY REPORTS AND BOOKS
A Global Look at Central Bank Digital Currencies | Full Research Report.
Modern digital financial innovations – namely the rise of electronic money (e-money) – have brought to light deficiencies in existing money and payment systems. Furthermore, the emergence of crypto assets and private stablecoins, particularly Bitcoin in 2008 and Libra in 2019, have sparked intense debate around the role and authority of central banks; some are even speculating on a coming financial paradigm shift worldwide.
Can Blockchain Revolutionise International Trade?
Blockchain's first implementation as the technology underpinning Bitcoin has led many to associate Blockchain with Bitcoin. However, the potential use of Blockchain goes well beyond the world of cryptocurrencies. For some, it is a technology that will change our lives, while for others it is a pipe dream; no technology has stirred up so much debate since the advent of the internet.
In this podcast we discover people in Switzerland playing an active role in crypto and tech. I talk to entrepreneurs, tech innovators and disruptors shaping the future in this country. Switzerland has always played a leading country in banking and recognized the need the espouse innovation early.
INVEST LIKE THE BEST PODCAST
Our mission is to capture and openly share the world's best business and investing knowledge. I speak with investors, founders, and CEOs willing to share some of what they've learned with you.
Tues 29th Sep 2020
17:30am - 19:30pm CEST



Vaduz


LIECHTENSTEIN
Thurs 24th - Fri 25th Sep 2020
09:00am - 18:30pm


Got a question?
Or perhaps a suggestion? We'd love your feedback.
Contact Jatinder Kalsi
- content provider of this Newsletter.