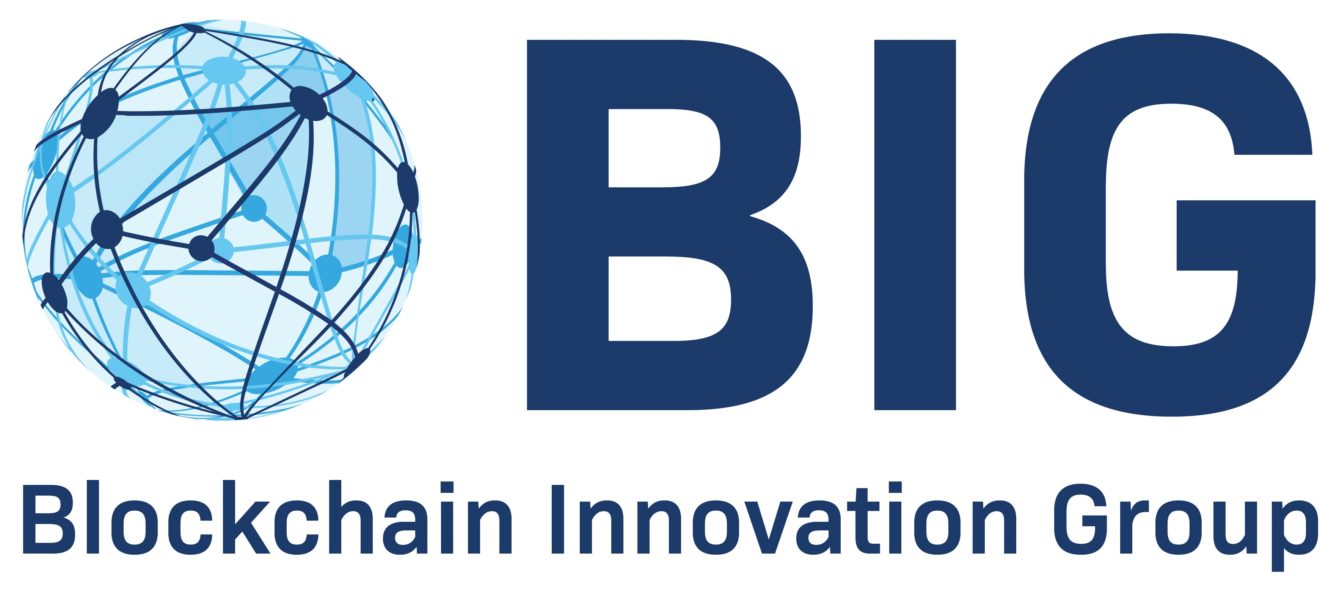 BIG Weekly Newsletter

A Message To The Reader
Welcome to the BIG weekly Newsletter.


This week read about how ConsenSys acquires Quorum platform from J.P. Morgan, how Bitcoin will be accepted for tax payments in Swiss Canton Zug next year and

Sygnum's digital asset trading facility (OTF) gets regulatory clearance from FINMA.




Each week we focus on Blockchain Education Basics, so you can improve your understanding - this week the topic is Metadata.

Remember to listen to our Partner Podcasts - A ROCK UNCOVERED

with

Didier Borel! Didier talks to Harry Halpin, the CEO Of Nym Technologies. Their goal is the end mass surveillance. To do this they are developing the Nyn mixnet which is an anonymous overlay network that provides strong network-level anonymity, even in the face of powerful systems capable of passively monitoring a entire network. He will explain to us why it is important, why their solution goes further then existing solutions, and why he chose to build it in Switzerland.


BIG SERVICES
CRYPTO OWNERSHIP & FORENSIC:
Do you own cryptocurrencies and need to prove that to someone without revealing the Private Key? Or do you need to check if someone really owns the assets they are claiming to hold? In either case we just have the right offering for you. Click
here
for more information.
GOVERNMENT FUNDING: The detailed analysis of public funding calls and the in-depth understanding of evaluation criteria can overwhelm companies busy with their daily business. BIG can support the application process with customised services from selecting suitable calls, analysing the critical elements of the call, the establishment of complementary and highly effective consortia, to writing convincing, compelling and competitive proposals. Contact us.


If you are interested in more of our services including Data Protection and C-Level Education, click here for more information.
BLOCKCHAIN EDUCATION BASICS
METADATA - Metadata

is "data that provides information about other data".

In other words, it is "data about data." Many distinct types of metadata exist, including

descriptive metadata

,

structural metadata

,

administrative metadata

,

reference metadata

and

statistical metadata

.



Descriptive metadata is descriptive information about a resource. It is used for discovery and identification. It includes elements such as title, abstract, author, and keywords.
Structural metadata

is metadata about containers of data and indicates how compound objects are put together, for example, how pages are ordered to form chapters. It describes the types, versions, relationships and other characteristics of digital materials.

Administrative metadata

is information to help manage a resource, like resource type, permissions, and when and how it was created.

Reference metadata

is information about the contents and quality of statistical data.

Statistical metadata

, also called process data, may describe processes that collect, process, or produce statistical data.
BLOCKCHAIN HEADLINES
ConsenSys Acquires Quorum Platform from J.P. Morgan.
ConsenSys

, an industry-leading blockchain software company, announced the acquisition of

Quorum

, an enterprise-variant of the Ethereum blockchain developed by J.P. Morgan (NYSE: JPM).
Australian Senate: Blockchain Will Create $3 Trillion of Value by 2030.
Australia has made significant strides in the blockchain space already in 2020, previously announcing
a
roadmap
for a vibrant blockchain sector
that the country hopes to achieve via a combination of banking, export, and education infrastructure changes.
Starbucks' Deployment of a Blockchain Network May Show Restaurants the Way to Future Revenue Growth.
Amidst all the headlines about COVID-19, you may have missed the coverage of what is potentially a gamechanger in the foodservice and retail industries.
CRYPTOCURRENCIES AND DECENTRALISED FINANCING (DeFi)
Swiss Health Insurance Firm Adds Support for Crypto Payments.
In a bid to give its clients more options and make it easier for them to pay for their health insurance policies, Atupri Health Insurance, a Switzerland-based company that claims to enable its clients to make autonomous decisions about their health, has integrated bitcoin (BTC) and ether (ETH).
Bitcoin Will Be Accepted for Tax Payments in Swiss Canton Zug Next Year.
Bitcoin and ether can be used to pay taxes in the Swiss Canton of Zug starting next tax season. Zug's crypto valley is home to many cryptocurrency businesses, and by accepting bitcoin and ether for tax payments.
Fishy Business: What Happened to $1.2B DeFi Protocol SushiSwap Over the Weekend.
SushiSwap investors were handed a raw deal over the weekend after the pseudonymous founder of the $1.27 billion, 1.5-week-old decentralized finance (DeFi) protocol cashed out.
FINANCIAL SERVICES & CENTRAL BANK DIGITAL CURRENCY (CBDC)
Banking Difficulties in Latin America Fuel Crypto Adoption.
According to research from Chainalysis, many Latin American businesses use crypto to buy retail goods, while citizens seek to avoid unstable fiat markets.
Mobile Banking App Offered by South Korea's Shinhan Bank Now Uses Blockchain based Decentralized ID Authentication.
Blockchain-based decentralized identity authentication services (DID) could potentially replace public certificates that are used for financial services, which may include those for mobile banking.
Japan Speeds up CBDC Development as China's Digital Yuan Advances.
Top Japanese bankers and officials say digital currency development is a top priority now as the country "trails behind" China and South Korea in similar projects, according to a report by

Japan Today.
REGULATED DIGITAL ASSETS (STO TRADING, CUSTODY, COMPLIANCE)
As blockchain adoption and digital transformation trends continue to surge across Asia, Singapore Exchange (SGX) is paving the way forward in the bond market.
Sygnum's digital asset trading facility (OTF) gets regulatory clearance from FINMA.
Sygnum, the world's first digital asset bank, has received FINMA regulatory approval for its digital asset trading facility (OTF[i]). This is a central element of Sygnum's end-to-end tokenization offering.
HUMANITARIAN & NOT FOR PROFIT
Binance Charity and Integro Foundation raise $1 million for PPEs.
Binance Charity and Integro Foundation raised $1 million to donate personal protective equipment to frontline workers. A total of 500,000 KN-95 masks will be distributed to workers in the Brazilian Amazon, Argentina, Chile, Mexico, Venezuela, Peru, Ghana, Nigeria, South Africa, Bermuda and Barbados.
RECOMMENDED INDUSTRY REPORTS AND BOOKS
A Global Look at Central Bank Digital Currencies | Full Research Report.
Modern digital financial innovations – namely the rise of electronic money (e-money) – have brought to light deficiencies in existing money and payment systems. Furthermore, the emergence of crypto assets and private stablecoins, particularly Bitcoin in 2008 and Libra in 2019, have sparked intense debate around the role and authority of central banks; some are even speculating on a coming financial paradigm shift worldwide.
Can Blockchain Revolutionise International Trade?
Blockchain's first implementation as the technology underpinning Bitcoin has led many to associate Blockchain with Bitcoin. However, the potential use of Blockchain goes well beyond the world of cryptocurrencies. For some, it is a technology that will change our lives, while for others it is a pipe dream; no technology has stirred up so much debate since the advent of the internet.
In this podcast we discover people in Switzerland playing an active role in crypto and tech. I talk to entrepreneurs, tech innovators and disruptors shaping the future in this country. Switzerland has always played a leading country in banking and recognized the need the espouse innovation early.
INVEST LIKE THE BEST PODCAST
Our mission is to capture and openly share the world's best business and investing knowledge. I speak with investors, founders, and CEOs willing to share some of what they've learned with you.
Tues 29th Sep 2020
17:30am - 19:30pm CEST



Vaduz


LIECHTENSTEIN
Thurs 24th - Fri 25th Sep 2020
09:00am - 18:30pm


Got a question?
Or perhaps a suggestion? We'd love your feedback.
Contact Jatinder Kalsi
- content provider of this Newsletter.