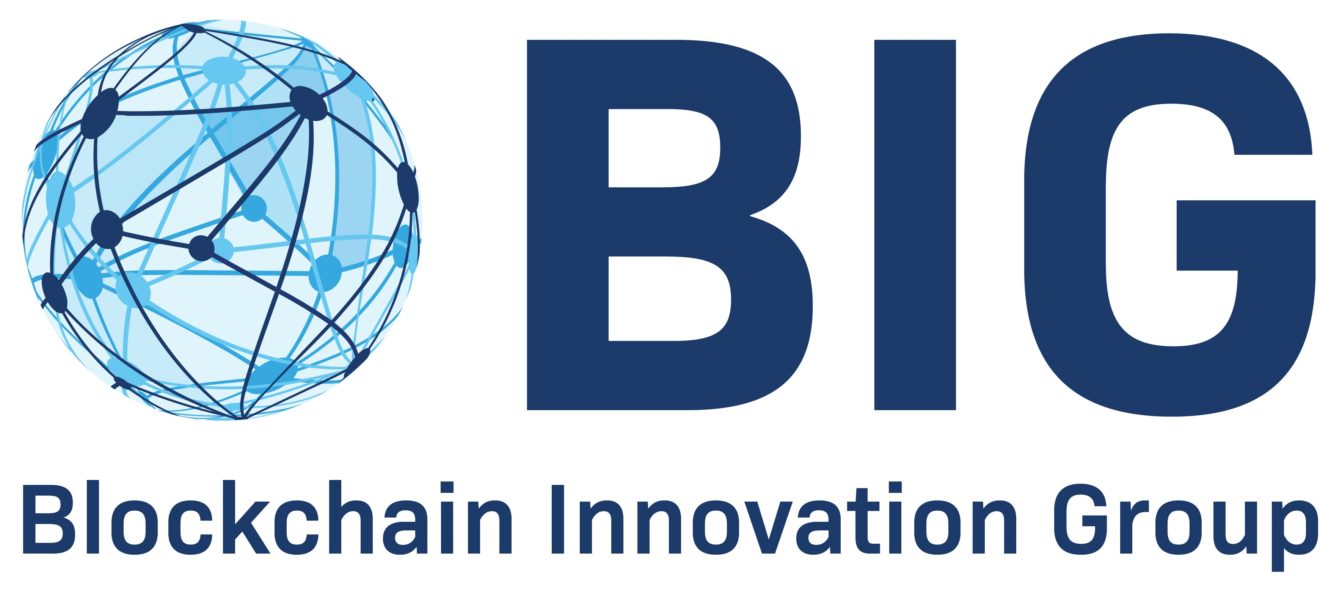 BIG Weekly Newsletter

A Message To The Reader
Welcome to the BIG weekly Newsletter.


This week read about how NASA is bankrolling a blockchain for quadcopter communications, Swiss companies carry out first regulated crypto trade and Korean crypto firm partners with major bank for blockchain product.


Each week we focus on Blockchain Education Basics, so you can improve your understanding - this week the topic is Parity.
BIG SERVICES
GOVERNMENT FUNDING: The detailed analysis of public funding calls and the in-depth understanding of evaluation criteria can overwhelm companies busy with their daily business. BIG can support the application process with customised services from selecting suitable calls, analysing the critical elements of the call, the establishment of complementary and highly effective consortia, to writing convincing, compelling and competitive proposals. Contact us.


CAPITAL MARKET INFRASTRUCTURE: If you need help to define and implement your digital asset or crypto currencies service and product strategy you have come to the right place. Our hands-on digital asset issuance, trading, custody experience in designing regulatory compliant services, assessing available solutions and implementing them gives you the power to offer the services to your existing or new customers. Contact us.
If you are interested in more of our services including Data Protection and C-Level Education, click here for more information.
BLOCKCHAIN EDUCATION BASICS
PARITY - The term

parity

can be used in a few ways when trading, but always as an expression of equality. The most common use of parity is in the forex market, where it signifies the point where two currencies have an equal value. That would mean that the exchange rate between the two currencies is exactly 1/1. Parity can also be used in options, when an option's value is equal to its

intrinsic value, or on exchanges when multiple bids are identical and as such equal.
BLOCKCHAIN HEADLINES
NASA Is Bankrolling a Blockchain for Quadcopter Communications.
Two U.S. tech firms are building NASA a blockchain-based communications solution they believe has potential for the space agency's quadcopter fleet.

Orbit Logic won $124,800 in NASA funding to build "Space Communication Reconstruction and Mapping with Blockchain Ledgering,"
Is This the Blockchain Firm That Will Get Enterprise to Finally Embrace Open Networks?
Concordium, an ambitious project whose founders have close links to companies including Volvo, IKEA, Saxo Bank and Nasdaq, is looking to shake up the seemingly glacial world of enterprise blockchain.
Huawei Builds Blockchain Platform to Help Beijing Government Manage People's Data. Chinese tech conglomerate Huawei has set up a blockchain-based platform for the Beijing government to better track and manage its citizens' data in everything from medical records and property registration to real-time vehicle parking status.
CRYPTOCURRENCIES AND DECENTRALISED FINANCING (DeFi)
Swiss Companies Carry Out First Regulated Crypto Trade.
Switzerland-based software developer focused on financial crime prevention for virtual asset service providers, has carried out the first automated crypto trade that complies with the state's watchdog guideline.
Ripple's UBRI Adds New Academic Partners to Its Network Including the University of Zurich.
Ripple's University Blockchain Research Initiative (UBRI) added new university partners to its network to address the demand for technological solutions and talent to solve key challenges in the global financial ecosystem.
Open-Source DeFi Data Platform DIA Raises $15M Through Token Sale.
Zug-based decentralized finance (DeFi) data aggregator DIA announced on Friday it has raised $15 million through the sale of its governance token.
FINANCIAL SERVICES & CENTRAL BANK DIGITAL CURRENCY (CBDC)
Korean Crypto Firm Partners With Major Bank for Blockchain Product.
One of Korea's most prominent crypto and blockchain firms, Iconloop, announced a partnership yesterday with Shinhan Bank, the country's second-largest commercial bank, to issue Know-Your-Customer (KYC) compliance certificates, as per a
release
.
Swiss Crypto Bank to Offer Services to Migrant Workers.
SEBA will serve as the banking counterparty for the Lightnet Group, enabling services to millions of unbanked migrant workers in Southeast Asia with through SEBA's Asset Tokenization Division.
Brazil's central bank examines the benefits of a CBDC.
The Central bank of Brazil — or Banco Central do Brazil — is laying the groundwork for a Central Bank Digital Currency (CBDC) with an official statement revealing it has already formed a dedicated group to study the crypto industry.
REGULATED DIGITAL ASSETS (STO TRADING, CUSTODY, COMPLIANCE)
Switzerland's largest online retailer trials stablecoin e-commerce.
Swiss online retailer Digitec Galaxus is poised to accept a new cryptocurrency for payments. A test transaction has shown the DCHF stablecoin, issued by Swiss bank Sygnum, to be just as viable as bitcoin and other cryptocurrencies already accepted by Switzerland's largest online retailer.
Boerse Stuttgart Develops Blockchain Financing Method for Industrial Capital Goods.
Boerse Stuttgart Group has developed a flexible method for financing industrial capital goods on a blockchain basis in a joint basic research project with the Bosch research team "Economy of Things", Daimler Mobility and technology partner 51 nodes.
HUMANITARIAN & NOT FOR PROFIT
Bitcoin and Fiat Most Donated as NGOs 'Dip Their Toes' in Crypto - BitGive.
With

COVID-19

relief becoming a major necessity in the long string of causes people are fighting for, the world of philanthropy is set to benefit from the increased transparency of

bitcoin (BTC)

and cryptocurrency donations - with BTC and fiat remaining the most popular currencies to donate on the bitcoin-based non-profit organization

BitGive.
RECOMMENDED INDUSTRY REPORTS AND BOOKS
A Global Look at Central Bank Digital Currencies | Full Research Report.
Modern digital financial innovations – namely the rise of electronic money (e-money) – have brought to light deficiencies in existing money and payment systems. Furthermore, the emergence of crypto assets and private stablecoins, particularly Bitcoin in 2008 and Libra in 2019, have sparked intense debate around the role and authority of central banks; some are even speculating on a coming financial paradigm shift worldwide.
Can Blockchain Revolutionise International Trade?
Blockchain's first implementation as the technology underpinning Bitcoin has led many to associate Blockchain with Bitcoin. However, the potential use of Blockchain goes well beyond the world of cryptocurrencies. For some, it is a technology that will change our lives, while for others it is a pipe dream; no technology has stirred up so much debate since the advent of the internet.
In this podcast we discover people in Switzerland playing an active role in crypto and tech. I talk to entrepreneurs, tech innovators and disruptors shaping the future in this country. Switzerland has always played a leading country in banking and recognized the need the espouse innovation early.
INVEST LIKE THE BEST PODCAST
Our mission is to capture and openly share the world's best business and investing knowledge. I speak with investors, founders, and CEOs willing to share some of what they've learned with you.
Tues 29th Sep 2020
17:30am - 19:30pm CEST



Vaduz


LIECHTENSTEIN
Thurs 24th - Fri 25th Sep 2020
09:00am - 18:30pm


Got a question?
Or perhaps a suggestion? We'd love your feedback.
Contact Jatinder Kalsi
- content provider of this Newsletter.