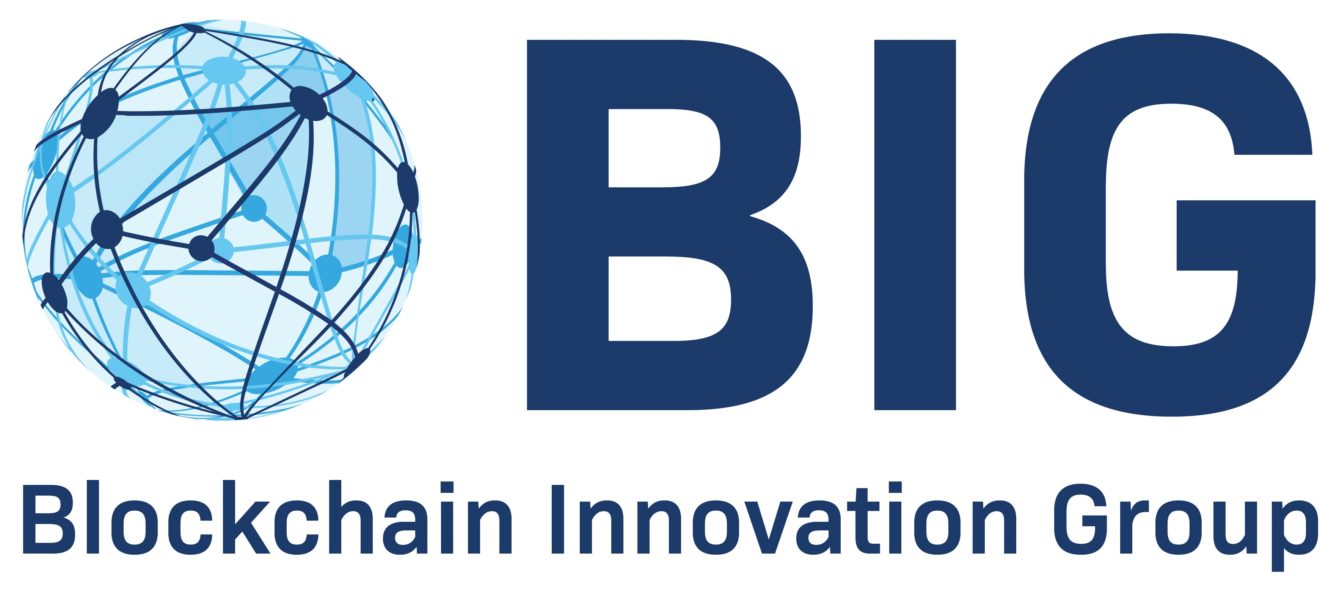 BIG Weekly Newsletter

A Message To The Reader
Welcome to the BIG weekly Newsletter.


This week read about how Thailand is prepping to move judicial system records to a blockchain, will blockchain solidify 5G-inspired applications and why banks block cryptocurrency transactions.


Each week we focus on Blockchain Education Basics, so you can improve your understanding - this week the topic is Air Gap.

Remember to listen to our Partner Podcasts - A ROCK UNCOVERED

with

Didier Borel! In this episode Didier speaks to Chris Thomas, he is head of digital assets at Swissquote Bank and also a board member of the Crypto Valley Association. Chris tells us about his journey that led him to this position, how a Swiss bank had the foresight to get involved in crypto early, and what institutional investors are looking for.


BIG SERVICES
CAPITAL MARKET INFRASTRUCTURE: If you need help to define and implement your digital asset or crypto currencies service and product strategy you have come to the right place. Our hands-on digital asset issuance, trading, custody experience in designing regulatory compliant services, assessing available solutions and implementing them gives you the power to offer the services to your existing or new customers. Contact us.
CRYPTO OWNERSHIP & FORENSIC: Do you own cryptocurrencies and need to prove that to someone without revealing the Private Key? Or do you need to check if someone really owns the assets they are claiming to hold? In either case we just have the right offering for you. Click here for more information.


If you are interested in more of our services including Data Protection and C-Level Education, click here for more information.
BLOCKCHAIN EDUCATION BASICS
AIR GAP -

Air Gapping

is a process of keeping your machine disconnected from the Internet (also known as cold storage).

For instance, if you are a person or an exchange, you will have two sets of keys for the

wallet used to store cryptocurrencies

: a public key and a private key. A public key is one part of the address which is available to all and sundry to send cryptocurrencies to the designated holder. On the other hand, the private key is an alphanumeric code which is only available with the account holder. The private key is used as a form of digital signature to authorise a transaction.
BLOCKCHAIN HEADLINES
USPS Files Blockchain Patent To Secure Mail-In Voting.
The 'Secure Voting System'

patent application, published by the United States Patent and Trademark Office last week, describes how the same technology that supports bitcoin and other cryptocurrencies could be used to "track and secure the vote by mail system".
Thailand Is Prepping to Move Judicial System Records to a Blockchain.
Thailand's largest court system is developing a blockchain storage network that will move judicial information entirely online when it debuts in Thai Courts of Justice in 2021. Thai courts,

said

that it is "actively developing" the blockchain network.
How Will Blockchain Solidify 5G-Inspired Applications?
5G is estimated to be at least 100 times faster than 4G and will be radically different from other generations. Blockchain has outgrown the niche world of cryptocurrency and can serve a myriad of 5G applications
CRYPTOCURRENCIES AND DECENTRALISED FINANCING (DeFi)
Ripple Aims to Become the Amazon of the Cryptocurrency World.
The much-debated blockchain firm Ripple is now planning to expand its use case far beyond just streamlining cross-border payments in partnership with national and international banks.
'Historic' Regulation is Coming For Cryptocurrencies in Europe.
The European Commission, the legislative body of the European Union, is in the final stages of a proposal for the region's first cryptocurrency and digital finance framework, according to an
IFC Review
.
Why Banks Block Cryptocurrency Transactions.
Some banks are still choosing to block crypto transactions; in some jurisdictions it's for legal reasons. Even where crypto is legal, many banks don't want to deal with the hassle of angry customers or crypto-related crime.
FINANCIAL SERVICES & CENTRAL BANK DIGITAL CURRENCY (CBDC)
In a World Where Central Banks Issue Digital Currencies, Bitcoin and Libra May Find a Place.
Cryptocurrency bitcoin and Facebook-backed Libra could play a role in a world where central banks globally begin to issue their own digital currencies.
Bitcoin Lender BlockFi Raises $50 Million In Series C Round.
BlockFi, a cryptocurrency lender and financial services company, announced today that it raised $50 million in Series C funding led by Morgan Creek Digital.
The previous series B round raised $30 million in funding. This is a significant increase for the Bitcoin lender.
Why it's Time To Take Central Banks' Digital Currencies Seriously.
Some banks are still choosing to block crypto transactions; in some jurisdictions it's for legal reasons. Even where crypto is legal, many banks don't want to deal with the hassle of angry customers or crypto-related crime.
REGULATED DIGITAL ASSETS (STO TRADING, CUSTODY, COMPLIANCE)
Exberry and Digital Asset Launch Exchange Platform.
Exberry has partnered with Digital Asset to launch an end-to-end exchange infrastructure-as-a-service for global traditional, alternative and digital asset markets. The new exchange will see Exberry provide the technology to run the matching engine power.
How U.S. Banks Can Start Planning to Deliver Crypto Custody Services.
t's official: banks can now earn a new revenue stream, after

fresh guidance from the OCC

clarifying that all nationally chartered U.S. banks

may provide custody services for cryptocurrencies

.
HUMANITARIAN & NOT FOR PROFIT
Deepak Chopra Leverages Blockchain To Fight Covid-19 Mental Health Crisis.
Deepak Chopra turns to the technology best known as 'blockchain' to tackle mental health and suicide prevention. The Chopra Foundation has partnered with Hedera Hashgraph, a DLT company in Richardson, Texas, to tackle the mental health crisis and flatten the other curve - suicide rates.
RECOMMENDED INDUSTRY REPORTS AND BOOKS
Blockchain and the General Data Protection Regulation
Blockchain is a much-discussed instrument that, according to some, promises to inaugurate a new era of data storage and code-execution, which could, in turn,stimulate new business models and markets.
Can Blockchain Revolutionise International Trade?
Blockchain's first implementation as the technology underpinning Bitcoin has led many to associate Blockchain with Bitcoin. However, the potential use of Blockchain goes well beyond the world of cryptocurrencies. For some, it is a technology that will change our lives, while for others it is a pipe dream; no technology has stirred up so much debate since the advent of the internet.
In this podcast we discover people in Switzerland playing an active role in crypto and tech. I talk to entrepreneurs, tech innovators and disruptors shaping the future in this country. Switzerland has always played a leading country in banking and recognized the need the espouse innovation early.
INVEST LIKE THE BEST PODCAST
Our mission is to capture and openly share the world's best business and investing knowledge. I speak with investors, founders, and CEOs willing to share some of what they've learned with you.
Tues 29th Sep 2020
17:30am - 19:30pm CEST



Vaduz


LIECHTENSTEIN
Thurs 24th - Fri 25th Sep 2020
09:00am - 18:30pm


Got a question?
Or perhaps a suggestion? We'd love your feedback.
Contact Jatinder Kalsi
- content provider of this Newsletter.