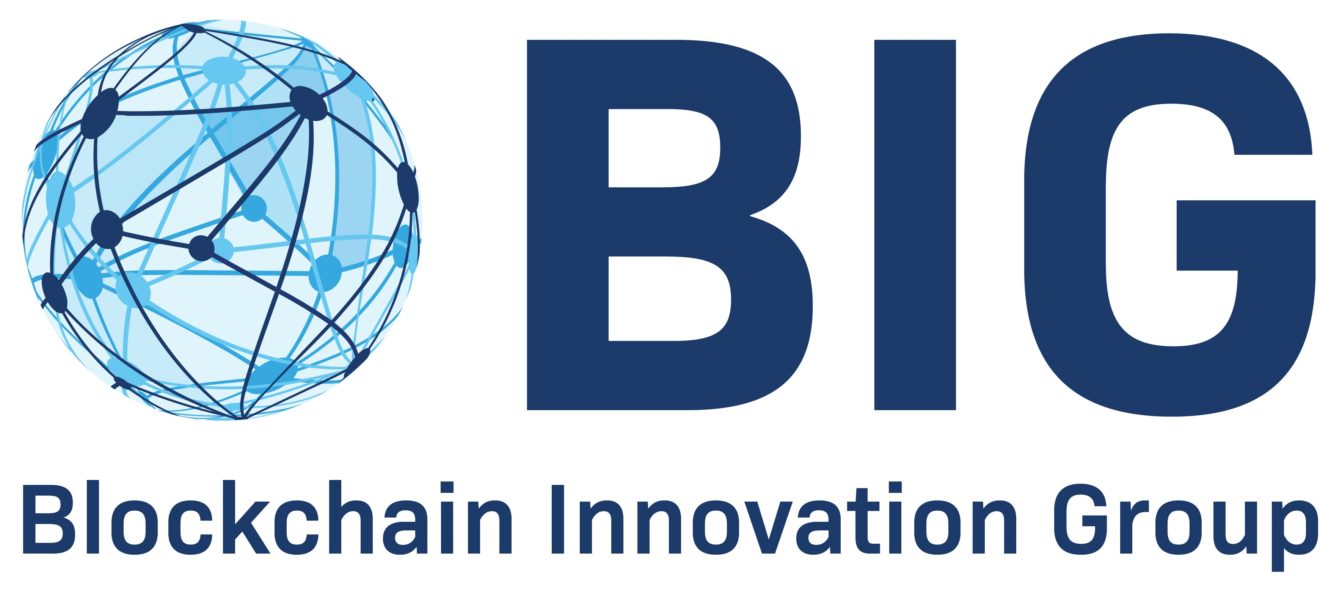 BIG Weekly Newsletter

A Message To The Reader
Welcome to the BIG weekly Newsletter.


This week read about the first in the world real full lifecycle issuance, exchange traded securities paid with the Digital CHF industry test organized by the CMTA with the key players in Switzerland that BIG was a part of. Also more on how VeChain announces a market ready blockchain food safety solution powered by VeChain ToolChain, Swiss sees thriving fintech & crypto ecosystem centered around Zug, Zurich, Geneva and Lugano and president Macron could leverage blockchain to transform Lebanon aid.


Each week we focus on Blockchain Education Basics, so you can improve your understanding - this week the topic is

Byzantine generals' problem.
BIG SERVICES
CAPITAL MARKET INFRASTRUCTURE: If you need help to define and implement your digital asset or crypto currencies service and product strategy you have come to the right place. Our hands-on digital asset issuance, trading, custody experience in designing regulatory compliant services, assessing available solutions and implementing them gives you the power to offer the services to your existing or new customers. Contact us.
CRYPTO OWNERSHIP & FORENSIC: Do you own cryptocurrencies and need to prove that to someone without revealing the Private Key? Or do you need to check if someone really owns the assets they are claiming to hold? In either case we just have the right offering for you. Click here for more information.


If you are interested in more of our services including Data Protection and C-Level Education, click here for more information.
BLOCKCHAIN EDUCATION BASICS
BYZANTINE GENERALS' PROBLEM - A

Byzantine fault

(also

interactive consistency,

source congruency,

error avalanche,

Byzantine agreement problem,

Byzantine generals problem, and

Byzantine failure) is a condition of a computer system, particularly

distributed computing

systems, where components may fail and there is imperfect information on whether a component has failed. The term takes its name from an allegory, the "Byzantine Generals Problem",

developed to describe a situation in which, in order to avoid catastrophic failure of the system, the system's actors must agree on a concerted strategy, but some of these actors are unreliable.
BLOCKCHAIN HEADLINES
VeChain Announces A Market Ready Blockchain Food Safety Solution Powered By VeChain ToolChain.
COVID-19

has accelerated the need for food companies to build more resilient and transparent supply chains to cope with the challenges from an ever evolving marketplace.
Single-line software bug causes fledgling YAM cryptocurrency to implode just two days after launch.
A two-day-old decentralized cryptocurrency called YAM collapsed on Wednesday after its creators revealed that a software bug had effectively vetoed human governance.
One Million South Koreans Now Have Blockchain Drivers Licenses.
One million South Koreans have foregone their physical drivers license in favour of a blockchain-powered digital alternative used in conjunction with the PASS smartphone app.

This represents more than 3% of the entire driving population in South Korea, which sat at 32.6 million licensed drivers in 2019.
CRYPTOCURRENCIES AND DECENTRALISED FINANCING (DeFi)
Ripple Aims to Become the Amazon of the Cryptocurrency World.
The much-debated blockchain firm Ripple is now planning to expand its use case far beyond just streamlining cross-border payments in partnership with national and international banks.
Russia Backs Away From Total Cryptocurrency Ban.
Russia recently signed a new cryptocurrency law that while stopping short of the previous ban on cryptocurrencies, still imposed stringent restrictions on its use in as form of monetary currency.
Worth The Talk? Weighing Up DeFi Products With the Token Price Craze.
It's no secret that 2020 has been the year of decentralized finance when it comes to the crypto world. In this regard, a number of DeFi tokens have

enjoyed value surges

recently, leading many experts to believe that the future looks bright for this niche sector.
FINANCIAL SERVICES & CENTRAL BANK DIGITAL CURRENCY (CBDC)
Swiss Romandy Sees Thriving Fintech & Crypto Ecosystem Centered Around Geneva and Lausanne.
Romandy, the French-speaking part of western Switzerland, is home to a burgeoning fintech community with several homegrown startups including NetGuardians and InvestGlass, rapidly emerging as regional leaders.
New Blockchain Platform Aims to Help Countries Issue CBDCs More Easily.
Blockchain firm Apollo Fintech

has announced

the completion of its National Payment Platform. This new blockchain platform is a cashless system that supposedly enables a central bank to issue central bank digital currency for national adoption.
Fed partnering with MIT to develop "hypothetical digital currency."
The Federal Reserve Bank of Boston

is partnering

with the Massachusetts Institute of Technology to develop, test, and research a hypothetical

digital currency

over a two to three year period.
REGULATED DIGITAL ASSETS (STO TRADING, CUSTODY, COMPLIANCE)
Tokenised Shares: Dry Run Completed with Swissquote, Vontobel and other Crypto Banks.
The Capital Markets and Technology Association (CMTA), an independent Swiss association, has successfully carried out a full-scale test of decentralised capital market infrastructures using the distributed ledger technology (DLT) for the issuance and trading of securities.
Boosting Blockchain: Germany to Introduce Electronic Securities.
The requirement for a paper‑based note for issuing securities under the German law has been an obstacle for the use of security tokens in Germany.
HUMANITARIAN & NOT FOR PROFIT
President Macron Could Leverage Blockchain to Transform Lebanon Aid.
Israeli blockchain startup Orbs has

published

an open letter to French President, Emmanuel Macron. This letter promotes the use of blockchain technology to manage foreign aid following the tragic explosion in Beirut.
RECOMMENDED INDUSTRY REPORTS AND BOOKS
Blockchain and the General Data Protection Regulation
Blockchain is a much-discussed instrument that, according to some, promises to inaugurate a new era of data storage and code-execution, which could, in turn,stimulate new business models and markets.
Can Blockchain Revolutionise International Trade?
Blockchain's first implementation as the technology underpinning Bitcoin has led many to associate Blockchain with Bitcoin. However, the potential use of Blockchain goes well beyond the world of cryptocurrencies. For some, it is a technology that will change our lives, while for others it is a pipe dream; no technology has stirred up so much debate since the advent of the internet.
In this podcast we discover people in Switzerland playing an active role in crypto and tech. I talk to entrepreneurs, tech innovators and disruptors shaping the future in this country. Switzerland has always played a leading country in banking and recognized the need the espouse innovation early.
INVEST LIKE THE BEST PODCAST
Our mission is to capture and openly share the world's best business and investing knowledge. I speak with investors, founders, and CEOs willing to share some of what they've learned with you.
Tues 29th Sep 2020
17:30am - 19:30pm CEST



Vaduz


LIECHTENSTEIN
Thurs 24th - Fri 25th Sep 2020
09:00am - 18:30pm


Got a question?
Or perhaps a suggestion? We'd love your feedback.
Contact Jatinder Kalsi
- content provider of this Newsletter.