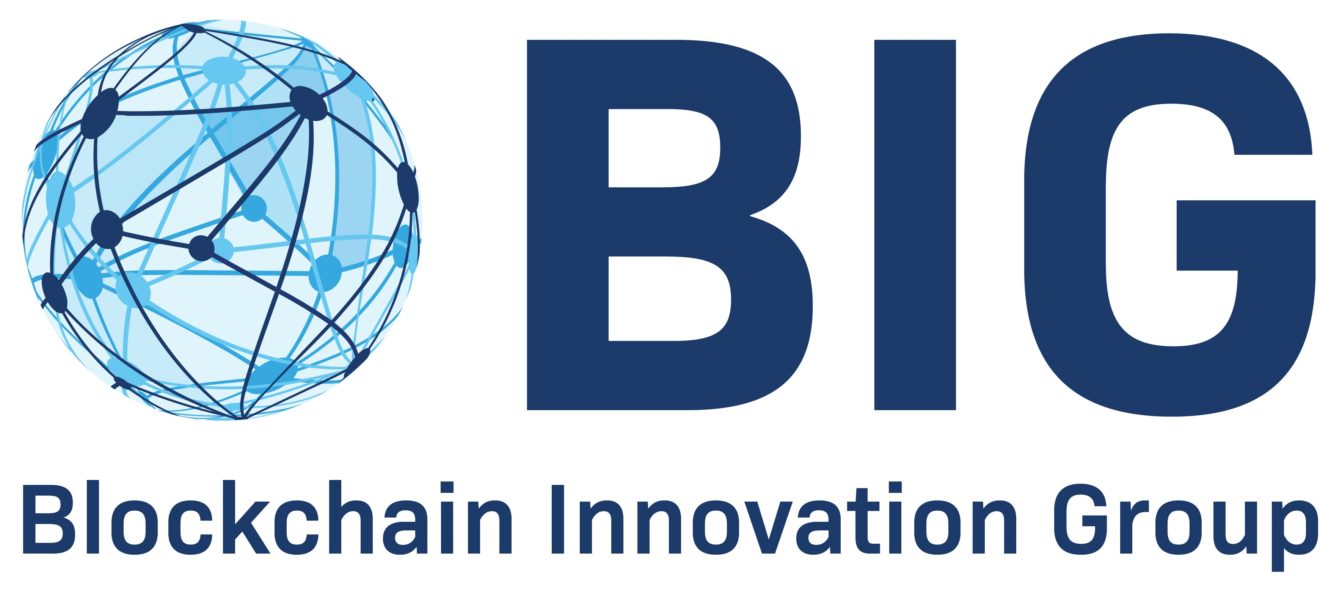 BIG Weekly Newsletter

A Message To The Reader
Welcome to the BIG weekly Newsletter.


Each week we focus on Blockchain Education Basics, so you can improve your understanding - this week the topic is Block Ciphers.

Remember to listen to our Partner Podcasts - A ROCK UNCOVERED

with

Didier Borel! In this week's episode, Didier speaks to Hany Rashwan CEO and co-founder of Amun. Amun, under the 21 shares brand, is the largest issuer in the world of crypto exchange traded products. Hany, having grown up in Egypt explains how he saw the use case for bitcoin in emerging economies, and what he is seeing today in crypto in Africa, the middle east and in America. He tells us why he thinks Switzerland is a great place to to start a crypto company. Finally we speculate on what long-lasting effects Coronavirus will have on the world.


BIG SERVICES
FUNDING AND INVESTOR READINESS:
If you need help to prepare a convincing equity & investor story, BIG will provide the full preparation service to secure your investor readiness and ensure a professional appearance. Click here for more information.
DUE DILIGENCE:
What you do not know will hurt you! Therefore, we encourage you to complete a due-diligence before you enter an investment. Our experiences and dedicated resources will enhance your investment decision and improve your long-term return. Click here for more information.


If you are interested in more of our services including Data Protection and C-Level Education, click here for more information.
BLOCKCHAIN EDUCATION BASICS
BLOCK CIPHERS - In

cryptography, a

block cipher

is a

deterministic algorithm

operating on fixed-length groups of

bits, called

blocks. It uses an unvarying transformation, that is, it uses a

symmetric key. They are specified

elementary components

in the design of many

cryptographic protocols

and are widely used to implement the

encryption

of large amounts of data, including data exchange protocols.
BLOCKCHAIN HEADLINES
Coca Cola Bottlers to Trial Public Ethereum for Supply Chain Transparency.
Coke One North America Services

(CONA), owned by the major Coca Cola bottling companies, is to try out the Baseline Protocol, a public Ethereum blockchain technology targeted at enterprise use cases.
Blockchain, TikTok, And The Influencer Economy - What Are The Connections?
Intellectual property is much more than patents; influencers, streamers, and other content creators will benefit from strengthening the connection between blockchain and intellectual property rights.
Honeywell Adds Granularity to Aircraft Parts Blockchain.
In 2018 Honeywell Aerospace launched a blockchain to support its GoDirect Trade online portal for aircraft parts. Airlines have to keep records of the maintenance of all aircraft parts, no matter where in the world the work is performed.
CRYPTOCURRENCIES AND DECENTRALISED FINANCING (DeFi)
State-Run Bank in Switzerland to Launch Crypto Services.
Basler Kantonalbank, or BKB, a government-owned commercial bank in Switzerland, is planning to launch cryptocurrency services through its banking subsidiary.

BKB's subsidiary and a national banking group, Bank Cler, are working on services that will allow customers to trade and store cryptocurrencies.
Companies Accepting Bitcoin: Why Corporate is Taking Crypto.
It's good for a business to accept any payment method that banks and other vendors accept. When customers check out online, they often see icons for several payment options.
How DeFi Will Reshape Financial Services.
If you have been an active or casual participant in the

blockchain

industry, you have likely heard of

decentralized finance (DeFi)

. The industry is on a rampage, with more than

$4 billion in assets

locked up in DeFi projects.
FINANCIAL SERVICES & CENTRAL BANK DIGITAL CURRENCY (CBDC)
Gibraltar Finance Joins International Association of Trusted Blockchain Applications.
HM Government of Gibraltar's Gibraltar Finance announced on Tuesday it has been accepted as a member of the

International Association of Trusted Blockchain Applications

(INATBA).
The Rise Of Crypto: Countries With Their Own CBDCs.
As central banks start testing digitial currencies (CBDCs), the cryptocurrency industry faces a major potential for mass adoption.The "cash is king" mantra seems to be losing any truth as digital money becomes the norm in transactions across the world.
REGULATED DIGITAL ASSETS (STO TRADING, CUSTODY, COMPLIANCE)
Unite to Succeed: Swiss Stablecoin Association Hopes to Break the Ice.
The recent formation of the World Stablecoin Association in Switzerland was done with the goal of creating a

united front for the sector to tackle regulatory concerns and drive collaboration

.
Where FATF Crypto Compliance Gets Interesting: Africa.
Africa isn't included on the virtual asset regulatory map just yet. But crypto businesses seeing strong growth across the 54-country continent are working hard on know-your-customer (KYC) rules to meet the exacting standards set out by the FATF.
HUMANITARIAN & NOT FOR PROFIT
BOSAGORA donates to Chinese Red Cross for Flood Victims.
BOSAGORA and Hyundai LCD delivered donations for the flood victims in Wuhan to the Chinese Red Cross. BOSAGORA contributed a total of 36,225 BOA(18,300 yuan). The donation will be used to restore the flood disaster in Wuhan, China.
RECOMMENDED INDUSTRY REPORTS AND BOOKS
Blockchain and the General Data Protection Regulation
Blockchain is a much-discussed instrument that, according to some, promises to inaugurate a new era of data storage and code-execution, which could, in turn,stimulate new business models and markets.
Can Blockchain Revolutionise International Trade?
Blockchain's first implementation as the technology underpinning Bitcoin has led many to associate Blockchain with Bitcoin. However, the potential use of Blockchain goes well beyond the world of cryptocurrencies. For some, it is a technology that will change our lives, while for others it is a pipe dream; no technology has stirred up so much debate since the advent of the internet.
In this podcast we discover people in Switzerland playing an active role in crypto and tech. I talk to entrepreneurs, tech innovators and disruptors shaping the future in this country. Switzerland has always played a leading country in banking and recognized the need the espouse innovation early.
Wed 26th Aug 2020
08:00am - 18:00pm CEST



Vaduz


LIECHTENSTEIN
Mon 27th - Tues 28th Aug 2020
09:00am - 18:30pm


Got a question?
Or perhaps a suggestion? We'd love your feedback.
Contact Jatinder Kalsi
- content provider of this Newsletter.