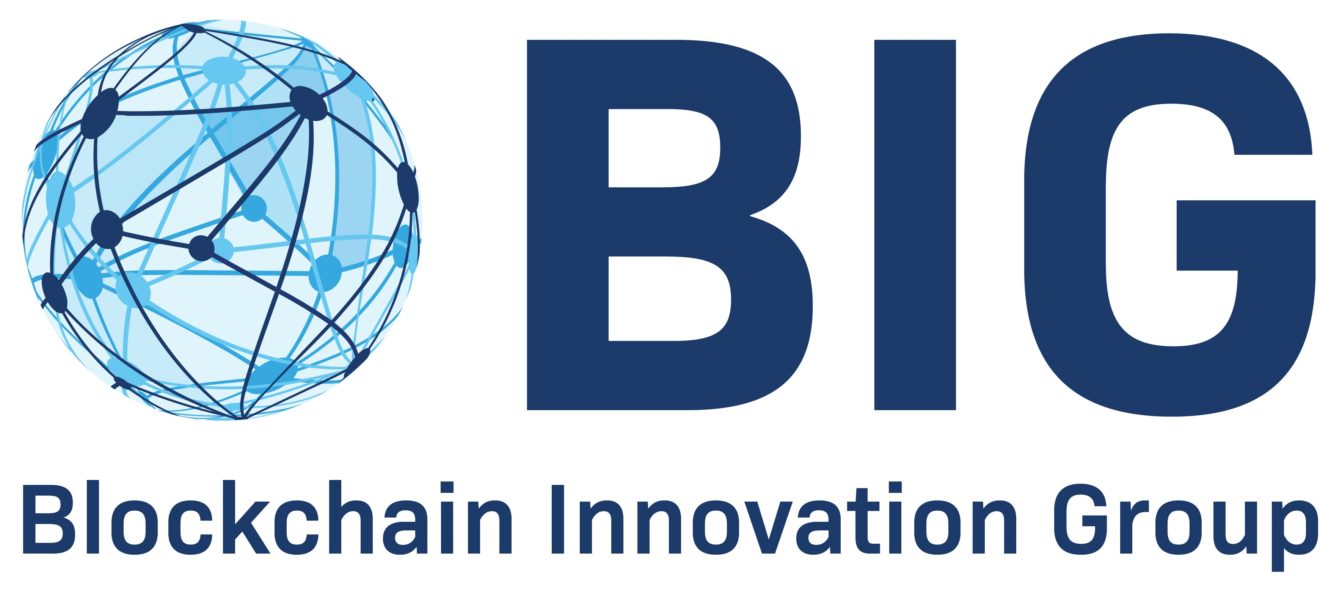 BIG Weekly Newsletter

A Message To The Reader
Welcome to the BIG weekly Newsletter!
This week read about how Hive Blockchain to expand mining operations with new Intel ASIC chips, why Santander provides crypto loans against Agrotoken tokenized commodities and how 2 Swiss startups make 2022 Top 50 blockchain and crypto companies ranking.


Join us for the second evening with friends, drinks & snacks fueled by dream of a decentralized world and distributed ledger technology at the super-cool Crypto Garage in Seefeld!

We offer a free consultation with access to the blockchain insights. Book your free consultation with us
here
.
BIG SERVICES
Would you like to know more about our services? We can help provide your business complete a due-diligence before entering an investment. BIG can also help your business obtain funding by managing your investor story.
DUE DILIGENCE
: What you do not know will hurt you! Therefore, we encourage you to complete a due-diligence before you enter an investment. Our experiences and dedicated resources will enhance your investment decision and improve your long-term return. Click

here
for more information.
FUNDING AND INVESTOR READINESS
: If you need help to prepare a convincing equity & investor story, BIG will provide the full preparation service to secure your investor readiness and ensure a professional appearance. Click

here
for more information.
If you are interested in more of our services including Data Protection and C-Level Education, click
here
for more information.
BLOCKCHAIN HEADLINES
Hive Blockchain to expand mining operations with new Intel ASIC chips
Publicly traded crypto mining company Hive Blockchain Technology has signed a deal to buy ASIC chips from semiconductor manufacturer Intel that will be used in their new custom mining devices.
Santander provides crypto loans against Agrotoken tokenized commodities
Santander Argentina

has partnered with startup

Agrotoken

to provide loans against public blockchain stablecoins backed by

agricultural commodities. T

he tokens track the market prices of the commodities.
2 Swiss startups make 2022 Top 50 blockchain and crypto companies ranking
SEBA Bank

and the

Solana Foundation

. The 50 private companies were selected from a pool of over 3,000 startups.
REGULATED DIGITAL ASSETS (STO, TRADING, CUSTODY, COMPLIANCE)
Polymesh offers $25M in developer grants to kick-start security token projects
Polymesh

, a blockchain built specifically for regulated tokenized securities, has unveiled a grant program for developers backed by some 50 million of its native POLYX tokens, worth around $25 million in today's money.
Security token offering: benefits to markets, issuers, and investors
STO is a combination of legal and technical aspects, due to which the tokenization of assets of legal entities is carried out.
The rise of Security Token Exchanges
Many countries are looking to dematerialize their financial markets, switching from physical to digital securities tracking using blockchain technology.
FINANCIAL SERVICES & CENTRAL BANK DIGITAL CURRENCY (CBDC)
Why Singapore sees no pressing need for a CBDC
Singapore's Minister of Finance responded to a parliamentary question about a retail central bank digital currency (CBDC) and clarified that there's "no pressing need for its issuance" in the near future.
Legal blueprint for digital yuan needed, says ICBC's Wang Jingwu
It's time for China to frame a legal blueprint for the digital yuan that clearly defines and outlines acquisition, use, risks, privacy, control and other details that clarify how it will operate nationwide.
Visa, Aave, 7 other teams in Brazil CBDC challenge
Banco Central do Brasil

chose nine applicants for its CBDC competition. Lift, the bank's innovation lab, whittled down the participants from 47 proposals.
CRYPTOCURRENCIES, DeFi and NFT
ETH, BTC remain lower as commodity prices hit new highs
Cryptocurrencies were once again trading lower, as markets were mainly focused on surging commodity prices. Crude oil climbed to a 14-year high of over $130 per barrel, whilst gold was fast approaching its own all-time high.
DeFi detective alleges this 'suspicious' smart contract code may put dozens of projects at risk
According to DeFi detective projects may be at risk due to "suspicious code."

MouseDev

claimed

that when the projects' developers deployed their contract, they stored two variables as the owner.
Polygon metaverse lead: 'Anything That Can Become an NFT Will Become an NFT'
Retailers like Nike and Walmart have been prepping a move into the metaverse. The metaverse may have only recently entered mainstream consciousness, but the concept has been kicking around in tech circles.
RECOMMENDED INDUSTRY REPORTS AND BOOKS
A New Intellectual Framework - Connecting the Invisible Dots
This paper aims to set out some relevant ideas for the creation and establishment of a successful Financial DIGITAL MARKET INFRASTRUCTURE provider.
DLT in the Real World 2021
This survey draws on direct feedback from over 140 organisations around the globe: from all industry segments and geographies.
PODCAST SERIES
THE SWISS ROAD TO CRYPTO PODCAST
In this podcast Didier Borel discovers people in Switzerland playing an active role in crypto and tech. He talks to entrepreneurs, tech innovators and disruptors shaping the future in this country.

Switzerland has always played a key role in banking and has recognized the need to foster innovation.
Laura Shin is a crypto/blockchain journalist and host of the Unchained and Unconfirmed podcasts. As a former senior editor of Forbes, she was the first mainstream reporter to cover crypto assets full-time. She gives an overview to all experts and novices alike on the use cases making a real impact, and their vision for the future of this innovative technology!
Crypto Garage in Seefeld Drinks - 2nd Edition
BLOCKCHAIN AFRICA CONFERENCE 2022
Got a question?
Or perhaps a suggestion? We'd love your feedback.
Contact Rali Hill
- content provider of this Newsletter.