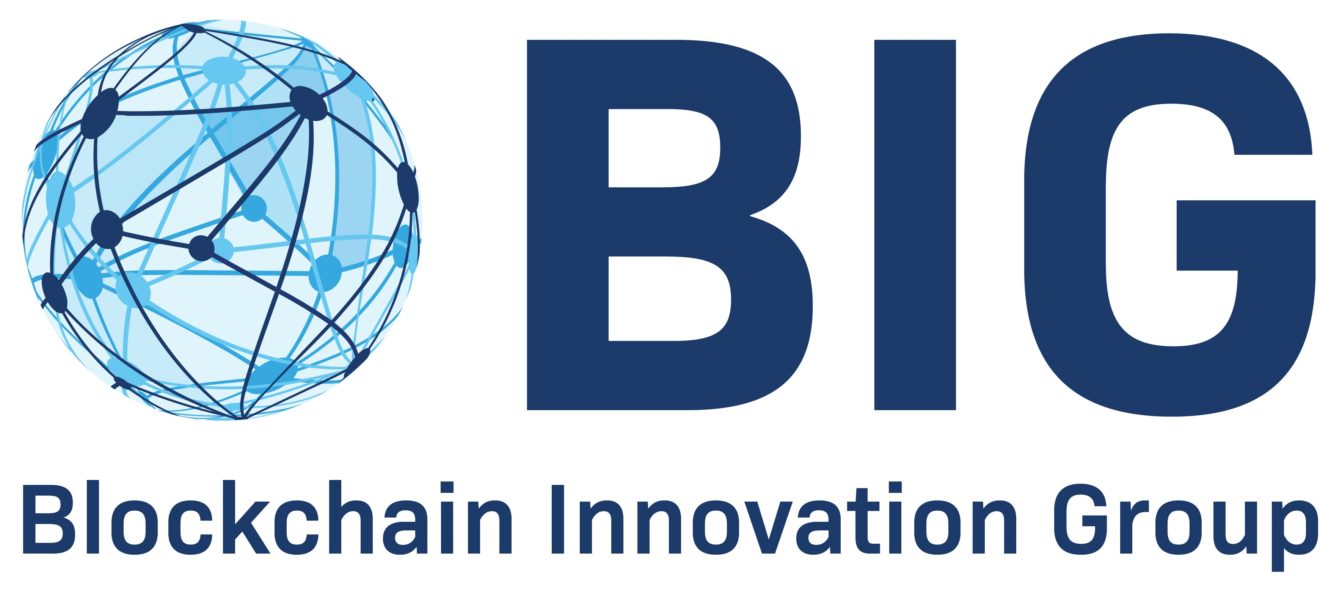 BIG Weekly Newsletter

A Message To The Reader
Welcome to the BIG weekly Newsletter!
This week read about how Uniswap builds interface to swap altcoins into ETH donations for Ukraine, why Nomura creates startup to target digital assets and how Mastercard, Energy Web partner with Vodafone's new IoT blockchain.




Join us for the second evening with friends, drinks & snacks fueled by dream of a decentralized world and distributed ledger technology at the super-cool Crypto Garage in Seefeld!
In this episode Didier Borel and his guests Mauro Cappiello and Alex Poltorak discuss some of the major news headlines relating to crypto.

We offer a free consultation with access to the blockchain insights. Book your free consultation with us
here
.
BIG SERVICES
Would you like to know more about our services? We can help provide your business complete a due-diligence before entering an investment. BIG can also help your business obtain funding by managing your investor story.
DUE DILIGENCE
: What you do not know will hurt you! Therefore, we encourage you to complete a due-diligence before you enter an investment. Our experiences and dedicated resources will enhance your investment decision and improve your long-term return. Click

here
for more information.
FUNDING AND INVESTOR READINESS
: If you need help to prepare a convincing equity & investor story, BIG will provide the full preparation service to secure your investor readiness and ensure a professional appearance. Click

here
for more information.
If you are interested in more of our services including Data Protection and C-Level Education, click
here
for more information.
BLOCKCHAIN HEADLINES
Uniswap builds interface to swap altcoins into ETH donations for Ukraine
Decentralized exchange Uniswap launched an interface that directly converts ERC-20 tokens to Ether. The coins are then sent to the official crypto wallet addresses of the Ukrainian government, all in a single transaction.
Nomura creates startup to target digital assets, other digital tech
Japan's largest securities firm, said it would create a new digital company. It's not an entirely new venture. The goals of the startup are quite broad, and the only specifics that were mentioned related to digital assets.
Mastercard, Energy Web partner with Vodafone's new IoT blockchain
Vodafone's DAB platform targets the so-called Economy of Things, where IoT devices can transact and pay for services autonomously. It's

estimated

there are currently 13.8 billion IoT devices which is expected to rise to 30.9 billion by 2025.
REGULATED DIGITAL ASSETS (STO, TRADING, CUSTODY, COMPLIANCE)
BC Technology Group, Archax and InvestaX Jointly Establish International Security Token Offering Alliance
BC Technology Group,

Archax

and InvestaX, announced that they have jointly established the ISTOA, and formed a global working group on blockchain-based digital securities (also known as STOs).
Bitfinex security token platform goes live in Kazakhstan
While the Bitcoin mining trading is fading in Kazakhstan, Bitfinex debuts its STO platform with a BTC mining-related token. Major global cryptocurrency exchange Bitfinex is finally moving forward with its STO in Kazakhstan, opening the first day of trading.
The rise of Security Token Exchanges
Many countries are looking to dematerialize their financial markets, switching from physical to digital securities tracking using blockchain technology.
FINANCIAL SERVICES & CENTRAL BANK DIGITAL CURRENCY (CBDC)
Longer term impact of SWIFT ban on Russian banks
Europe, the United States, Canada and the UK agreed to

ban certain Russian banks from the SWIFT

messaging system, the primary global network used for cross border payments. This is a move towards CBDC for cross border payments.
Coinbase 'Will Not Institute a Blanket Ban' on all transactions tied to Russian crypto addresses
Coinbase has addressed the request from Ukrainian officials to freeze the accounts of all Russian users. It would not "institute a blanket ban" against ordinary Russian users.
JP Morgan invests in blockchain intelligence firm TRM Labs
TRM Labs

announced an investment from

JP Morgan Chase

. The blockchain intelligence firm closed a

$60 million Series B

round led by Tiger Global that included a raft of big names in the payments sector: Amex Ventures, Visa, Citi Ventures, Block and PayPal Ventures.
CRYPTOCURRENCIES, DeFi and NFT
Crypto donations pour in after Ukraine Government asks for Bitcoin and Ether — $17 Million raised so far
Over $10 million were donated directly to the crypto wallets posted by the Ukrainian government about 24 hours after the government solicited donations in bitcoin, ether, and tether.
Switzerland-based index provider offers DeFi exposure
A Swiss index provider has launched an index offering exposure to 10 DeFi tokens as crypto investment vehicles continue to proliferate.

Compass Financial Technologies

' indices have about $5 billion of assets and are tracked by ETPs across Europe.
Wrangler launches NFT digital wearables in Decentraland metaverse
The first drop will consist of 75 NFTs showcasing a Leon Bridges' signature dance move. The digital asset unlocks access to an online community, an animated NFT, a Wrangler branded digital wearable item for use in the

Decentraland

metaverse.
RECOMMENDED INDUSTRY REPORTS AND BOOKS
A New Intellectual Framework - Connecting the Invisible Dots
This paper aims to set out some relevant ideas for the creation and establishment of a successful Financial DIGITAL MARKET INFRASTRUCTURE provider.
Voice of the Customer for DLT
The key findings are that, although there has been a move into digital assets, only 40% of the respondents are active or about to become active in digital assets within the next two years. The
majority of those who will invest will hold less than 1% of their portfolio in this asset class.
PODCAST SERIES
THE SWISS ROAD TO CRYPTO PODCAST
In this podcast Didier Borel discovers people in Switzerland playing an active role in crypto and tech. He talks to entrepreneurs, tech innovators and disruptors shaping the future in this country.

Switzerland has always played a key role in banking and has recognized the need to foster innovation.
Laura Shin is a crypto/blockchain journalist and host of the Unchained and Unconfirmed podcasts. As a former senior editor of Forbes, she was the first mainstream reporter to cover crypto assets full-time. She gives an overview to all experts and novices alike on the use cases making a real impact, and their vision for the future of this innovative technology!
Crypto Garage in Seefeld Drinks - 2nd Edition
BLOCKCHAIN AFRICA CONFERENCE 2022
Got a question?
Or perhaps a suggestion? We'd love your feedback.
Contact Rali Hill
- content provider of this Newsletter.