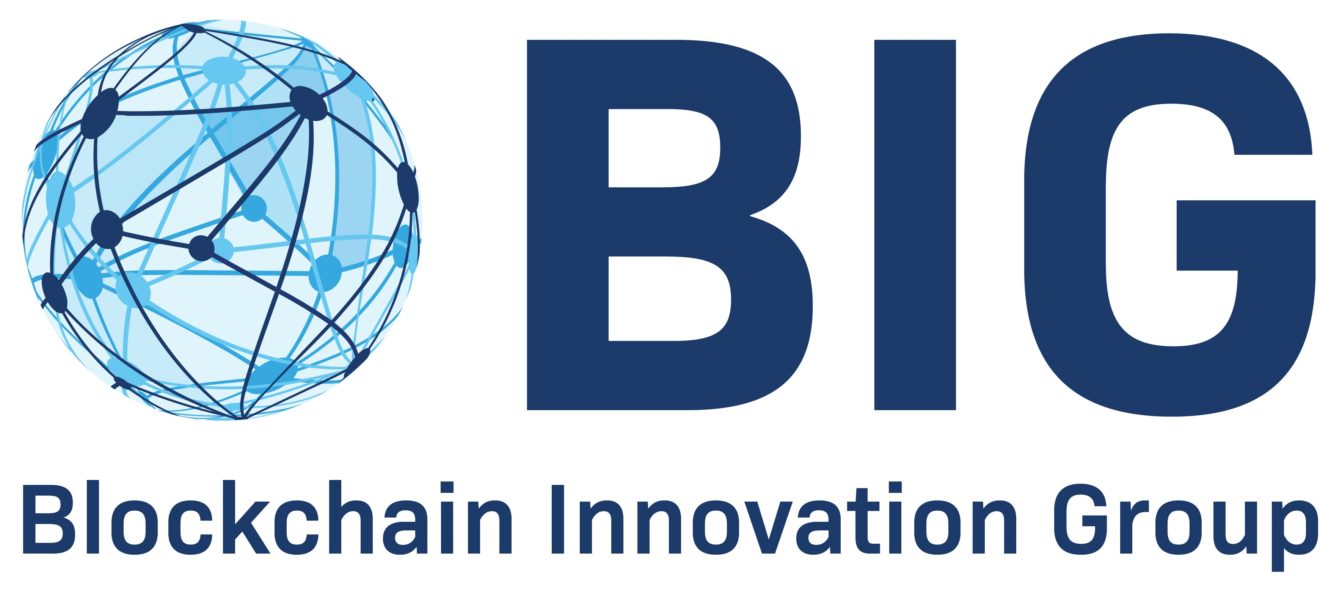 BIG Weekly Newsletter

A Message To The Reader
Welcome to the BIG weekly Newsletter!
This week read about

the

how crypto firm Fireblocks raises US$550 Million, now valued at US$8 Billion, why BMW demos recharging cars using EnergyWeb blockchain and how blockchain software firm Consensys acquires Mycrypto Ethereum wallet.


Supporting the Helvetia Phase 2 CHF wholesale Central Bank Digital Currencies (CBDC) settlement project for our client was very impressive. It showed how distributed ledger technology can be used for atomic settlement and how easy the integration/connection is for today's SNB participants.

We offer a free consultation with access to the blockchain insights. Book your free consultation with us
here
.
BIG SERVICES
Would you like to know more about our services? We can help provide your business complete a due-diligence before entering an investment. BIG can also help your business obtain funding by managing your investor story.
DUE DILIGENCE
: What you do not know will hurt you! Therefore, we encourage you to complete a due-diligence before you enter an investment. Our experiences and dedicated resources will enhance your investment decision and improve your long-term return. Click

here
for more information.
FUNDING AND INVESTOR READINESS
: If you need help to prepare a convincing equity & investor story, BIG will provide the full preparation service to secure your investor readiness and ensure a professional appearance. Click

here
for more information.
If you are interested in more of our services including Data Protection and C-Level Education, click
here
for more information.
BLOCKCHAIN HEADLINES
Crypto firm Fireblocks raises US$550 M, now valued at US$8 B
The funding round, co-led by D1 Capital Partners and Spark Capital with participation from General Atlantic and more.
BMW demos recharging cars using EnergyWeb blockchain
The solution is part of Energy Web's Open Charging Network. Charging EVs is not dissimilar to mobile phones. Sometimes your call will use the operator you signed up to, and other times roam to another mobile network.
Blockchain software firm Consensys acquires Mycrypto Ethereum wallet
The deal aims to strengthen the company's Ethereum wallet Metamask and Web3 experiences. The eventual merger between the two Ethereum interfaces will "provide users with a heightened experience".
REGULATED DIGITAL ASSETS (STO, TRADING, CUSTODY, COMPLIANCE)
SocGen security tokens listed on Luxembourg Exchange
Luxembourg Stock Exchange

announced that three security tokens issued by Societe Generale have been listed on LuxSE SOL.

SocGen Forge

issued two covered bonds on the Ethereum blockchain in

2019

and

2020

, and last year it issued a

product

on Tezos.
U.S. SEC approves new U.S. exchange with blockchain feed, faster settlement
The new exchange, named BSTX, aims to launch in the second quarter. It will initially trade securities, such as stocks or exchange-traded funds, first listed on its exchange, but those securities would be tradable on rival bourses.
Security tokens market cap surpasses $3.5 Billion following dignity gold launch
A lot has changed in the security tokens landscape over the past few months. New projects continue to explore opportunities in this space, confirming the appeal of STOs.
FINANCIAL SERVICES & CENTRAL BANK DIGITAL CURRENCY (CBDC)
India plans blockchain-based CBDC for 2022/23, to tax crypto profits
This will mean that CBDCs will be issued by the world's most populous jurisdictions,

China

and India, each with more than 1.4 billion citizens. The two countries together represent 36% of the global population.
Central Bank of Jordan reveals CBDC plans
The Central Bank of Jordan (CBJ) has revealed that it is researching the issuance of a digital currency. The central bank digital currency (CBDC) would be linked to the Jordanian dinar and have legal standing.
Asian Development Bank to trial blockchain for securities settlement
Asian Development Bank

announced a project to trial blockchain for settling cross border securities transactions. The tests will include the central banks and securities depositories for the ASEAN region plus China, Japan and Korea.
CRYPTOCURRENCIES, DeFi and NFT
MicroStrategy to hold second edition of Bitcoin for corporations
The corporate

Bitcoin

whale,

Microstrategy

, holds the second edition of its Bitcoin for Corporation conference.
Wonderland co-founder throws in the towel on beleaguered DeFi project
The co-founder of the embattled Wonderland decentralized finance (DeFi) project is preparing to pull the plug following a deeply divided community vote.
Dapper backed FanCraze launches ICC Cricket highlight NFTs
Indian NFT startup

FanCraze

has partnered with the International Cricket Council to launch 'Crictos', video highlights of cricket games as NFTs.
RECOMMENDED INDUSTRY REPORTS AND BOOKS
A New Intellectual Framework - Connecting the Invisible Dots
This paper aims to set out some relevant ideas for the creation and establishment of a successful Financial DIGITAL MARKET INFRASTRUCTURE provider.
Voice of the Customer for DLT
The key findings are that, although there has been a move into digital assets, only 40% of the respondents are active or about to become active in digital assets within the next two years. The
majority of those who will invest will hold less than 1% of their portfolio in this asset class.
PODCAST SERIES
THE SWISS ROAD TO CRYPTO PODCAST
In this podcast Didier Borel discovers people in Switzerland playing an active role in crypto and tech. He talks to entrepreneurs, tech innovators and disruptors shaping the future in this country.

Switzerland has always played a key role in banking and has recognized the need to foster innovation.
Laura Shin is a crypto/blockchain journalist and host of the Unchained and Unconfirmed podcasts. As a former senior editor of Forbes, she was the first mainstream reporter to cover crypto assets full-time. She gives an overview to all experts and novices alike on the use cases making a real impact, and their vision for the future of this innovative technology!
Got a question?
Or perhaps a suggestion? We'd love your feedback.
Contact Rali Hill
- content provider of this Newsletter.