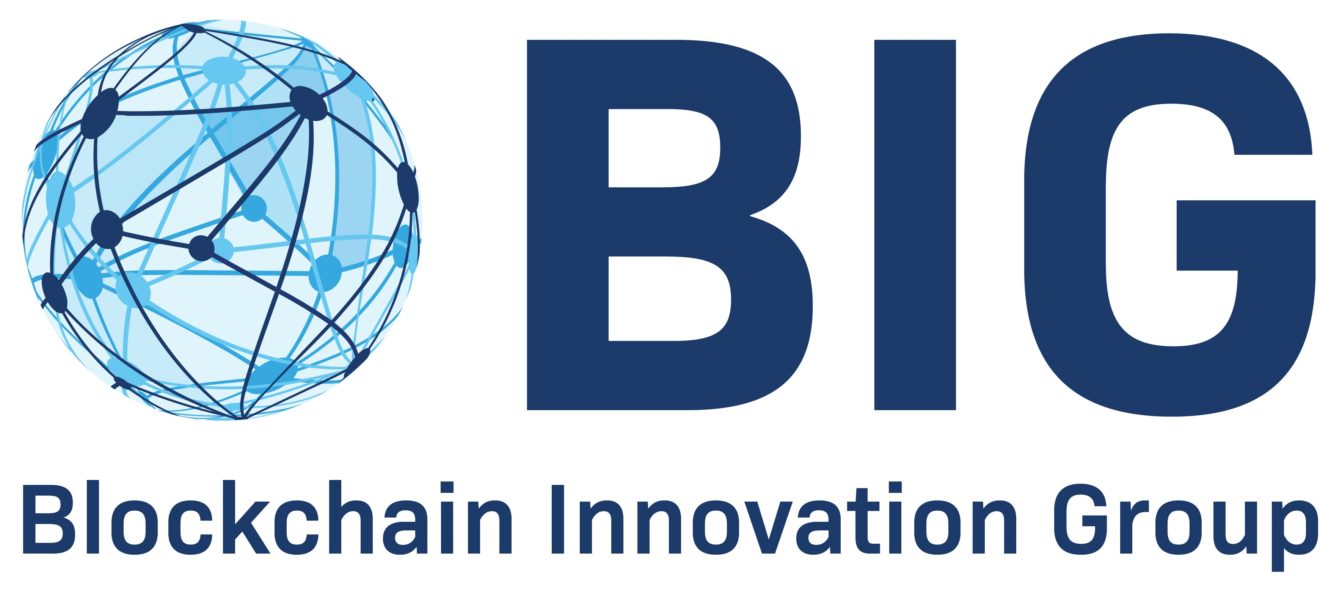 BIG Weekly Newsletter

A Message To The Reader
Welcome to the BIG weekly Newsletter!
This week read about
the top 50 crypto and blockchain companies in Switzerland 2022, why SIX, Telefonica back $8m funding for ClimateTrade blockchain carbon trading market and how Google launches blockchain division.
Each week we focus on
Blockchain Education Basics
, so you can improve your understanding this week the topic is Base58 Algorithm.
Supporting the Helvetia Phase 2 CHF wholesale Central Bank Digital Currencies (CBDC) settlement project for our client was very impressive. It showed how distributed ledger technology can be used for atomic settlement and how easy the integration/connection is for today's SNB participants.

We offer a free consultation with access to the blockchain insights. Book your free consultation with us
here
.
BLOCKCHAIN EDUCATION BASICS
Base58
Algorithm (Bitcoin)
- Base58 is a group of binary-to-text encoding schemes used to represent large integers as alphanumeric text. It is designed for use in Bitcoin and is used in many other cryptocurrencies. It offers a balance between compact performance, readability, definition and error prevention.
BIG SERVICES
Would you like to know more about our services? We can help provide your business complete a due-diligence before entering an investment. BIG can also help your business obtain funding by managing your investor story.
DUE DILIGENCE
: What you do not know will hurt you! Therefore, we encourage you to complete a due-diligence before you enter an investment. Our experiences and dedicated resources will enhance your investment decision and improve your long-term return. Click

here
for more information.
FUNDING AND INVESTOR READINESS
: If you need help to prepare a convincing equity & investor story, BIG will provide the full preparation service to secure your investor readiness and ensure a professional appearance. Click

here
for more information.
If you are interested in more of our services including Data Protection and C-Level Education, click
here
for more information.
BLOCKCHAIN HEADLINES
Top 50 crypto and blockchain companies in Switzerland 2022
The CV VC Top 50 Report shows that Crypto Valley, which includes Switzerland and Liechtenstein, is flourishing.
SIX, Telefonica back $8m funding for ClimateTrade blockchain carbon trading market
Backers include Telefónica's Wayra, SIX Fintech Ventures, ClearSky, Conexo Ventures, Borderless Capital, Algorand and others.
Google launches blockchain division
Google has reportedly started a new blockchain-based division inside its Labs group. The division will also deal with other distributed computing and data storage technologies.
REGULATED DIGITAL ASSETS (STO, TRADING, CUSTODY, COMPLIANCE)
Philippines' UnionBank picks METACO to set up its digital asset custody operations
The Union Bank of the Philippines has selected METACO to implement its digital asset management services.
Assignment Restrictions on Security Tokens
Lutz Auffenberg has specialized in the field of blockchain technology and its regulation. In his article he addresses the question of whether assignment restrictions for security tokens will also be possible in the future.
Coldwell Banker to use public blockchain to tokenize real estate
CB has partnered with blockchain firm Coinweb targeting luxury properties. A Beta launch is scheduled for Q3 2022, subject to Coinweb acquiring an exchange license from the Thai SEC.
FINANCIAL SERVICES & CENTRAL BANK DIGITAL CURRENCY (CBDC)
BIS Innovation Hub plans multiple new CBDC projects
Today the BIS Innovation Hub announced its latest work agenda, with central bank digital currencies (CBDC) dominating. Thirteen of 17 projects active or launched in 2021 and 2022 are for CBDC.
Russia's Central Bank to ban on crypto mining and trading
The Russian Central Bank recently proposed a ban on crypto mining and trading within its borders.
South Korea progresses CBDC simulations
Bank of Korea confirmed that it completed its first digital won simulation in late December 2021. The second phase of the central bank digital currency (CBDC) simulations will finish on 22 June 2022.
CRYPTOCURRENCIES, DeFi and NFT
Bitcoin pundits split over BTC floor as Bloomberg analyst eyes bounce
Bitcoin could still fall under $30,000, but some prominent sources are already calling the end of the latest bearish turn on BTC/USD. Mike McGlone at Bloomberg Intelligence, eyed Bitcoin's position relative to its 20-week moving average, noting that historically, current levels have marked a turning point.
Cardano-based DeFi protocol hopes to incentivize DApp development
As developers begin deploying DeFi decentralized applications (DApps) on the Cardano platform, they'll need the support of layer-two solutions to scale, remain secure and manage and incentivize their communities.
The NFT frenzy is attracting a flurry of competitors. Startup marketplace LooksRare is giving tokens away as incentives to trade. As a result, there are huge amounts of wash trades, particularly for NFTs where the creator doesn't take a cut of re-sales.
RECOMMENDED INDUSTRY REPORTS AND BOOKS
A New Intellectual Framework - Connecting the Invisible Dots
This paper aims to set out some relevant ideas for the creation and establishment of a successful Financial DIGITAL MARKET INFRASTRUCTURE provider.
Voice of the Customer for DLT
The key findings are that, although there has been a move into digital assets, only 40% of the respondents are active or about to become active in digital assets within the next two years. The
majority of those who will invest will hold less than 1% of their portfolio in this asset class.
PODCAST SERIES
THE SWISS ROAD TO CRYPTO PODCAST
In this podcast Didier Borel discovers people in Switzerland playing an active role in crypto and tech. He talks to entrepreneurs, tech innovators and disruptors shaping the future in this country.

Switzerland has always played a key role in banking and has recognized the need to foster innovation.
Laura Shin is a crypto/blockchain journalist and host of the Unchained and Unconfirmed podcasts. As a former senior editor of Forbes, she was the first mainstream reporter to cover crypto assets full-time. She gives an overview to all experts and novices alike on the use cases making a real impact, and their vision for the future of this innovative technology!
Got a question?
Or perhaps a suggestion? We'd love your feedback.
Contact Rali Hill
- content provider of this Newsletter.