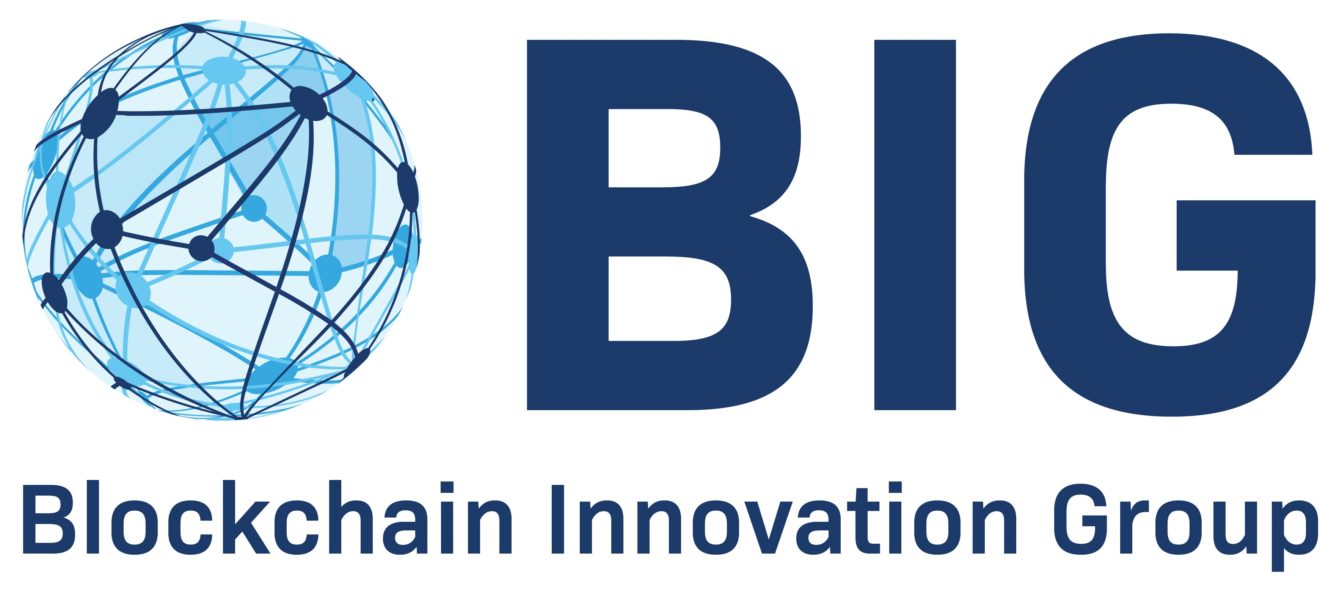 BIG Weekly Newsletter

A Message To The Reader
BIG has successfully supported the Helvetia Phase 2 CHF wholesale Central Bank Digital Currency (CBDC) settlement project. The project of our client was very impressive as it showed how distributed ledger technology can be used for atomic settlement and how easy the integration/connection is for today's SNB participants.
This week read about
how
TransUnion taps Spring Labs to bring credit data to public blockchain networks, what is Swiss Crypto Nation worth and why BBVA Switzerland expands its crypto offering with the support of Avaloq.
Each week we focus on
Blockchain Education Basics
, so you can improve your understanding this week the topic is
Blockchain Food Traceability
.
We offer a free consultation with access to the blockchain insights. Book your free consultation with us
here
.
BLOCKCHAIN EDUCATION BASICS
Blockchain Food Traceability
- the ability to instantaneously trace the entire lifecycle of food products from origin through every point of contact on its journey to the consumer bolsters credibility, efficiency and safety. Blockchain holds the promise of disruptive transformation, but not without potential roadblocks along the way.
BIG SERVICES
Would you like to know more about our services? We can help provide your business complete a due-diligence before entering an investment. BIG can also help your business obtain funding by managing your investor story.
DUE DILIGENCE
: What you do not know will hurt you! Therefore, we encourage you to complete a due-diligence before you enter an investment. Our experiences and dedicated resources will enhance your investment decision and improve your long-term return. Click

here
for more information.
FUNDING AND INVESTOR READINESS
: If you need help to prepare a convincing equity & investor story, BIG will provide the full preparation service to secure your investor readiness and ensure a professional appearance. Click

here
for more information.
If you are interested in more of our services including Data Protection and C-Level Education, click
here
for more information.
BLOCKCHAIN HEADLINES
TransUnion taps Spring Labs to bring credit data to public blockchain networks
Blockchain-based data-sharing platform Spring Labs announced that is bringing TransUnion's identity and credit data on-chain.
What is Swiss «Crypto Nation» worth?
Switzerland is on the cusp of having its first homegrown crypto unicorn firm. With Seba tapping $110 million in fresh funding, the value of Switzerland's crypto players is taking shape: Bitcoin Suisse is worth 400 million Swiss francs. Sygnum, the other licensed bank in Switzerland, is worth $800 million.
BBVA Switzerland expands its crypto offering with the support of Avaloq
The service, rolled out to cater for growing demand from wealth management clients, has been developed with Avaloq's proprietary Crypto Assets solution.
REGULATED DIGITAL ASSETS (STO, TRADING, CUSTODY, COMPLIANCE)
FUSANG wins regulatory approval for landmark IPO of equity tokens
The offering of 2,500,000 equity tokens will give investors a direct stake in Fusang Corp, a fully licensed and regulated digital ecosystem that includes Fusang Exchange, Asia's first regulated stock exchange for security tokens.
Digital asset exchange ECXX gets MAS Nod
The blockchain-based digital asset exchange for security tokens has received a license to support the issuance and trading of digital capital markets products.
Coldwell Banker to use public blockchain to tokenize real estate
CB has partnered with blockchain firm Coinweb targeting luxury properties. A Beta launch is scheduled for Q3 2022, subject to Coinweb acquiring an exchange license from the Thai SEC.
FINANCIAL SERVICES & CENTRAL BANK DIGITAL CURRENCY (CBDC)
SIX, BIS and SNB conduct CBDC core banking integration test
Swiss financial services firm SIX, the Bank for International Settlements (BIS) and the Swiss National Bank (SNB) have successfully conducted an experiment designed to test how a central bank digital currency (CBDC) will integrate with existing core banking systems.
Eastern Caribbean CBDC pilot DCash goes down
The ECCB announced that its CBDC pilot has hit a technical issue causing an outage. The ECCB's DCash project launched at the end of March 2021 and is one of the first large-scale CBDC pilots and the first multi-national one, given the ECCB spans eight Caribbean islands.
Switzerland steps up CBDC efforts as UK sounds alarm
Major economy Switzerland has completed a successful trial to integrate CBDCs into the country's existing banking system on the same day that UK Peers issued a report on proposals for a digital pound backed by the country's central bank.
CRYPTOCURRENCIES, DeFi and NFT
Rio de Janeiro plans to become "Crypto Rio" by storing part of its reserves in bitcoin
Plans are underway to have the option of paying taxes using Bitcoin, according to the city mayor.
Solana-based DeFi protocol Hubble raises $10M, prepares for mainnet launch
Crypto heavyweights including Three Arrows, DCG, Delphi Digital and Crypto.com Capital joined Hubble Protocol's funding. The Solana network is ready to see the mainnet launch for another DeFi protocol, aimed at Web3 development and backed by bigshots from the crypto industry.
Gucci to launch NFT collection with Superplastic brand
Gucci has partnered with digital character brand Superplastic to launch a SuperGucci NFT collection. The theme of the collection is centered around combining classic Gucci motifs and designs with SuperPlastic digital characters Janky & Guggimon.
RECOMMENDED INDUSTRY REPORTS AND BOOKS
A New Intellectual Framework - Connecting the Invisible Dots
This paper aims to set out some relevant ideas for the creation and establishment of a successful Financial DIGITAL MARKET INFRASTRUCTURE provider.
Voice of the Customer for DLT
The key findings are that, although there has been a move into digital assets, only 40% of the respondents are active or about to become active in digital assets within the next two years. The
majority of those who will invest will hold less than 1% of their portfolio in this asset class.
PODCAST SERIES
THE SWISS ROAD TO CRYPTO PODCAST
In this podcast Didier Borel discovers people in Switzerland playing an active role in crypto and tech. He talks to entrepreneurs, tech innovators and disruptors shaping the future in this country.

Switzerland has always played a key role in banking and has recognized the need to foster innovation.
Laura Shin is a crypto/blockchain journalist and host of the Unchained and Unconfirmed podcasts. As a former senior editor of Forbes, she was the first mainstream reporter to cover crypto assets full-time. She gives an overview to all experts and novices alike on the use cases making a real impact, and their vision for the future of this innovative technology!
Got a question?
Or perhaps a suggestion? We'd love your feedback.
Contact Rali Hill
- content provider of this Newsletter.