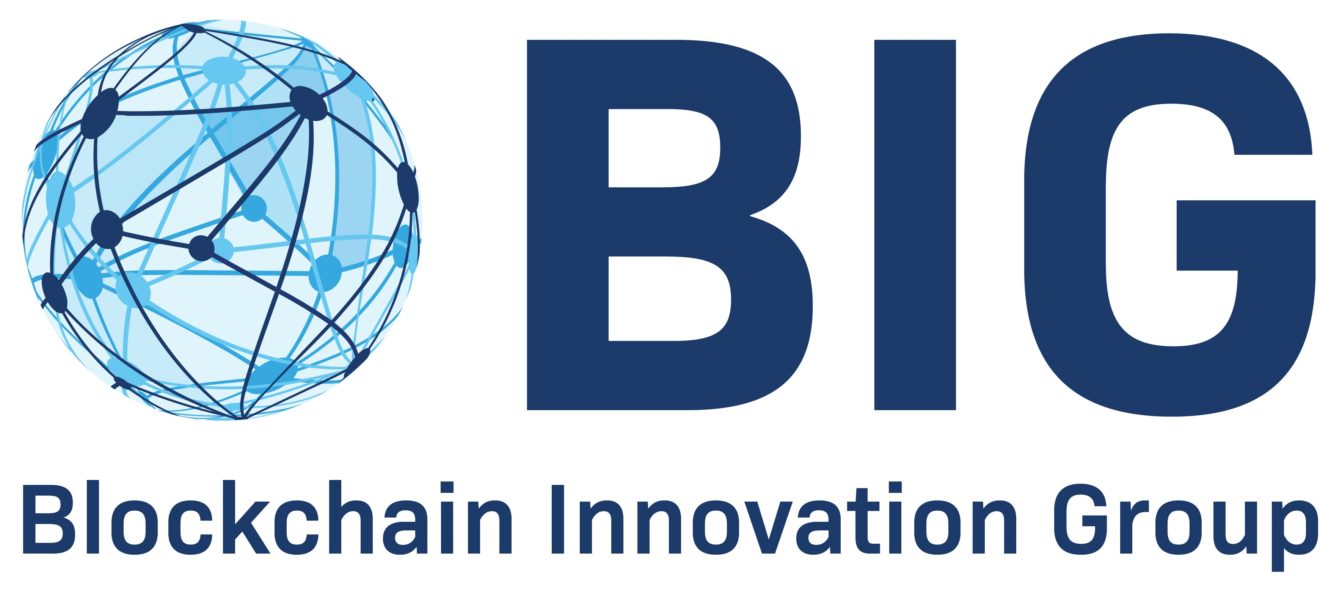 BIG Weekly Newsletter

A Message To The Reader
Welcome to the BIG weekly Newsletter!
This week read about
how c
rypto bank Sygnum raises $90 million, now valued at $800 million, why Samsung is using blockchain for reforestation project in Madagascar and how Swiss crypto industry unfazed by new year bitcoin crash.
Each week we focus on
Blockchain Education Basics
, so you can improve your understanding this week the topic is
Bitcoin ATM
.
Remember to listen to our Partner Podcasts -

THE SWISS ROAD TO CRYPTO

with

Didier Borel

.
In this episode Didier Borel and his guest Daniele Bernardi, founder and CEO of Diaman Partners discussed the 3 main reasons why Plan B stock-to-flow model is not reliable and more.

We offer a free consultation with access to the blockchain insights. Book your free consultation with us
here
.
BLOCKCHAIN EDUCATION BASICS
BITCOIN ATM
- is a kiosk that allows a person to purchase Bitcoin by using cash or debit card. Some Bitcoin ATMs offer bi-directional functionality enabling both the purchase of Bitcoin as well as the sale of Bitcoin for cash. In some cases, Bitcoin ATM providers require users to have an existing account to transact on the machine.
BIG SERVICES
Would you like to know more about our services? We can help provide your business complete a due-diligence before entering an investment. BIG can also help your business obtain funding by managing your investor story.
DUE DILIGENCE
: What you do not know will hurt you! Therefore, we encourage you to complete a due-diligence before you enter an investment. Our experiences and dedicated resources will enhance your investment decision and improve your long-term return. Click

here
for more information.
FUNDING AND INVESTOR READINESS
: If you need help to prepare a convincing equity & investor story, BIG will provide the full preparation service to secure your investor readiness and ensure a professional appearance. Click

here
for more information.
If you are interested in more of our services including Data Protection and C-Level Education, click
here
for more information.
BLOCKCHAIN HEADLINES
Crypto bank Sygnum raises $90 million, now valued at $800 million
Sun Hung Kai & Co. led Sygnum's Series B funding. Other investors in the round included Animoca Brands, SBI Holdings, Siam Commercial Bank's digital investment arm SCB 10X, and Meta Investments.
Samsung using blockchain for reforestation project in Madagascar
Samsung America plans to plant two million trees in Madagascar by the end of the first quarter of 2022. Blockchain company Veritree will monitor the initiative to track and trace the reforestation process.
Swiss crypto industry unfazed by new year bitcoin crash
The industry is well used to volatility in the price of cryptocurrencies and is ploughing on with expansion plans regardless of how many dollars you can currently get for your bitcoin.
REGULATED DIGITAL ASSETS (STO, TRADING, CUSTODY, COMPLIANCE)
SEC's Gensler won't say whether ether is a security, amid crypto market slide
Gensler won't say whether he's revised those beliefs, or whether he thinks that the second-most valuable cryptocurrency after bitcoin is still a security — a question whose answer could have wide ranging implications for the entire crypto economy.
Digital asset exchange ECXX gets MAS Nod
The blockchain-based digital asset exchange for security tokens has received a license to support the issuance and trading of digital capital markets products.
Capital pooling firm Valdy rebrands to INX Digital after reverse merger
Canadian capital pooling company Valdy Investments completed the takeover of securities token platform INX and subsequently changed its name to INX Digital
FINANCIAL SERVICES & CENTRAL BANK DIGITAL CURRENCY (CBDC)
Central Bank of Bahrain oversees JPM Coin digital currency tests
The JPM Coin system tokenizes money held in JP Morgan bank accounts and is not a stablecoin. Digital currency payments are direct, sidestepping the need for intermediary or correspondent banks.
CBDC wallet tops mobile app store charts in China
The pilot version of China's official digital yuan wallet app has become the most downloaded app in local mobile app stores. While anyone in China could download the app, its usage is limited to select cities.
Communist Party outlet pushes digital yuan as US dollar challenger, as CBDC readies for Olympics
China's digital yuan CBDC is in the late stages of its pilot as it readies the e-CNY for use in the Beijing Olympics. The digital currency will be usable by locals and visitors to the games.
CRYPTOCURRENCIES, DeFi and NFT
Blockchain indicator suggests Bitcoin could be close to bottoming out
A historically reliable blockchain indicator suggests bitcoin maybe in the final stages of a bearish trend, having lost nearly 40% of its value in the past two months.
Fully-featured crypto wallet speeds up the DeFi experience
User experience is a make-or-break factor for DeFi adoption. The team behind Ambire has launched an innovative non-custodial smart wallet to solve UX problems and offer quick and easy onboarding for crypto users.
Hennessy to sell exclusive cognac through NFTs
Hennessy has partnered with blockchain platform BlockBar

for the sale of Hennessy 8. Consumers will be able to buy a NFT equivalent for two of the cognac bottles and redeem it for the physical product or trade it on a secondary marketplace.
RECOMMENDED INDUSTRY REPORTS AND BOOKS
A New Intellectual Framework - Connecting the Invisible Dots
This paper aims to set out some relevant ideas for the creation and establishment of a successful Financial DIGITAL MARKET INFRASTRUCTURE provider.
Voice of the Customer for DLT
The key findings are that, although there has been a move into digital assets, only 40% of the respondents are active or about to become active in digital assets within the next two years. The
majority of those who will invest will hold less than 1% of their portfolio in this asset class.
PODCAST SERIES
THE SWISS ROAD TO CRYPTO PODCAST
In this podcast Didier Borel discovers people in Switzerland playing an active role in crypto and tech. He talks to entrepreneurs, tech innovators and disruptors shaping the future in this country.

Switzerland has always played a key role in banking and has recognized the need to foster innovation.
Laura Shin is a crypto/blockchain journalist and host of the Unchained and Unconfirmed podcasts. As a former senior editor of Forbes, she was the first mainstream reporter to cover crypto assets full-time. She gives an overview to all experts and novices alike on the use cases making a real impact, and their vision for the future of this innovative technology!
Got a question?
Or perhaps a suggestion? We'd love your feedback.
Contact Rali Hill
- content provider of this Newsletter.