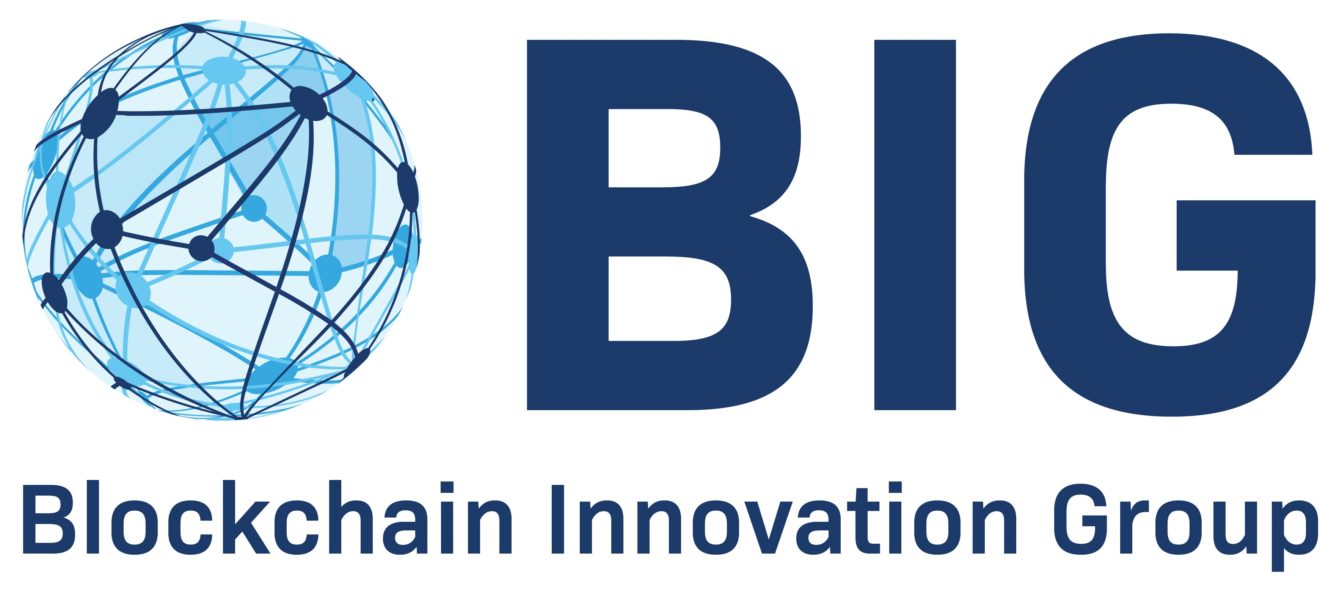 BIG Weekly Newsletter

A Message To The Reader
Welcome to the BIG weekly Newsletter and Happy New Year!
This week read about t
he evolution of blockchain, smart contracts & its role in data distribution, why Blockchain and the Metaverse make inroads at Consumer Electronics Show and how Pakistan's Customs partners with TradeLens blockchain to digitize supply chains.
Each week we focus on
Blockchain Education Basics
, so you can improve your understanding this week the topic is
Atomic Swap
.

We offer a free consultation with access to the blockchain insights. Book your free consultation with us
here
.
BLOCKCHAIN EDUCATION BASICS
ATOMIC SWAP
- An atomic swap is a smart contract technology that enables the exchange of one cryptocurrency for another without using centralized intermediaries, such as exchanges. Atomic swaps can take place directly between blockchains of different cryptocurrencies, or they can be conducted off-chain, away from the main blockchain.
BIG SERVICES
Would you like to know more about our services? We can help provide your business complete a due-diligence before entering an investment. BIG can also help your business obtain funding by managing your investor story.
DUE DILIGENCE
: What you do not know will hurt you! Therefore, we encourage you to complete a due-diligence before you enter an investment. Our experiences and dedicated resources will enhance your investment decision and improve your long-term return. Click

here
for more information.
FUNDING AND INVESTOR READINESS
: If you need help to prepare a convincing equity & investor story, BIG will provide the full preparation service to secure your investor readiness and ensure a professional appearance. Click

here
for more information.
If you are interested in more of our services including Data Protection and C-Level Education, click
here
for more information.
BLOCKCHAIN HEADLINES
The evolution of blockchain, smart contracts & its role in data distribution
Blockchain can significantly reduce risk. There are a range of capital market applications we have tested and see a growing appetite and many opportunities in solving back-office OTC, OTC, securities, and index data challenges.
Blockchain and the Metaverse make inroads at Consumer Electronics Show
Blockchain and Metaverse are set to make a splash at the Consumer Electronics Show. Samsung will feature its developments in Metaverse technology with several other companies showcasing blockchain and crypto integrations with the Metaverse.
Pakistan's Customs partners with TradeLens blockchain to digitize supply chains
Pakistan's Customs is partnering with logistics blockchain platform TradeLens to digitize supply chains moving in and out of the country and enhance control of trade-based money laundering.
REGULATED DIGITAL ASSETS (STO, TRADING, CUSTODY, COMPLIANCE)
$100M security token offering, a milestone in the future of real estate tokenization
Alterra Worldwide has launched one of the world's leading real estate tokenization projects for a new multi-family high-rise tower in downtown San Jose dubbed Tower 27. The token name T27S, was inspired by the location of the project in the heart of Silicon Valley.
Coinone Crypto Exchange ramps up security around token withdrawals in compliance with South Korean law
Coinone will discontinue withdrawals of crypto tokens to unverified external wallets. The change is in line with a South Korean law which instructs local crypto exchanges to ensure real-name accounts of users.
First Cardano native asset, REVU token list on KuCoin and Gate.io
Revuto officially announced that the network's native token — REVU token — will be the first-ever Cardano native asset to be listed on tier 1 centralized exchanges. These exchanges include KuCoin and Gate.io.
FINANCIAL SERVICES & CENTRAL BANK DIGITAL CURRENCY (CBDC)
China central bank launches digital yuan wallet apps for Android, iOS
China has released pilot versions of its digital yuan wallet application on mobile phone app stores as the country's central bank steps up its push to develop its own digital currency.
Banca Generali launches Bitcoin services
The bank's 300,000 customers will soon be able to create a Bitcoin wallet directly in their bank account. The feature was made possible through the bank's partnership with cryptocurrency platform Conio, which will be integrated into the eBanking app.
Jamaica completes CBDC pilot, expects rollout later this year
The services included minting J$230M worth of digital currency, issuing CBDCs to wallet providers like BOJ's banking department. The first CBDC issuance to a deposit institution was worth J$5 million, made to NCB.
CRYPTOCURRENCIES, DeFi and NFT
Bitcoin can reach $100,000 in 'Hypothetical' store of value boost, Goldman Sachs says
Bitcoin's float-adjusted market capitalization is currently just under $700 billion, that implies Bitcoin currently commands an approximate 20% share of the "store of value" market.
Airdrop culture could pose integral threat to DeFi industry
The wider context of DeFi's $139B in total value locked, the incident does highlight the critical importance of reviewing and verifying the authenticity and contractual diligence of newly formed smart contracts prior to connecting Web3 wallets.
NFT marketplace OpenSea valued at $13.3B in $300M funding round
OpenSea has ensconced itself as the leading venue for trading non-fungible tokens. The firm plans to use the funding for product development, hiring, startup investments and to "significantly improve customer support and customer safety."
RECOMMENDED INDUSTRY REPORTS AND BOOKS
A New Intellectual Framework - Connecting the Invisible Dots
This paper aims to set out some relevant ideas for the creation and establishment of a successful Financial DIGITAL MARKET INFRASTRUCTURE provider.
Voice of the Customer for DLT
The key findings are that, although there has been a move into digital assets, only 40% of the respondents are active or about to become active in digital assets within the next two years. The
majority of those who will invest will hold less than 1% of their portfolio in this asset class.
PODCAST SERIES
THE SWISS ROAD TO CRYPTO PODCAST
In this podcast Didier Borel discovers people in Switzerland playing an active role in crypto and tech. He talks to entrepreneurs, tech innovators and disruptors shaping the future in this country.

Switzerland has always played a key role in banking and has recognized the need to foster innovation.
Laura Shin is a crypto/blockchain journalist and host of the Unchained and Unconfirmed podcasts. As a former senior editor of Forbes, she was the first mainstream reporter to cover crypto assets full-time. She gives an overview to all experts and novices alike on the use cases making a real impact, and their vision for the future of this innovative technology!
Got a question?
Or perhaps a suggestion? We'd love your feedback.
Contact Rali Hill
- content provider of this Newsletter.