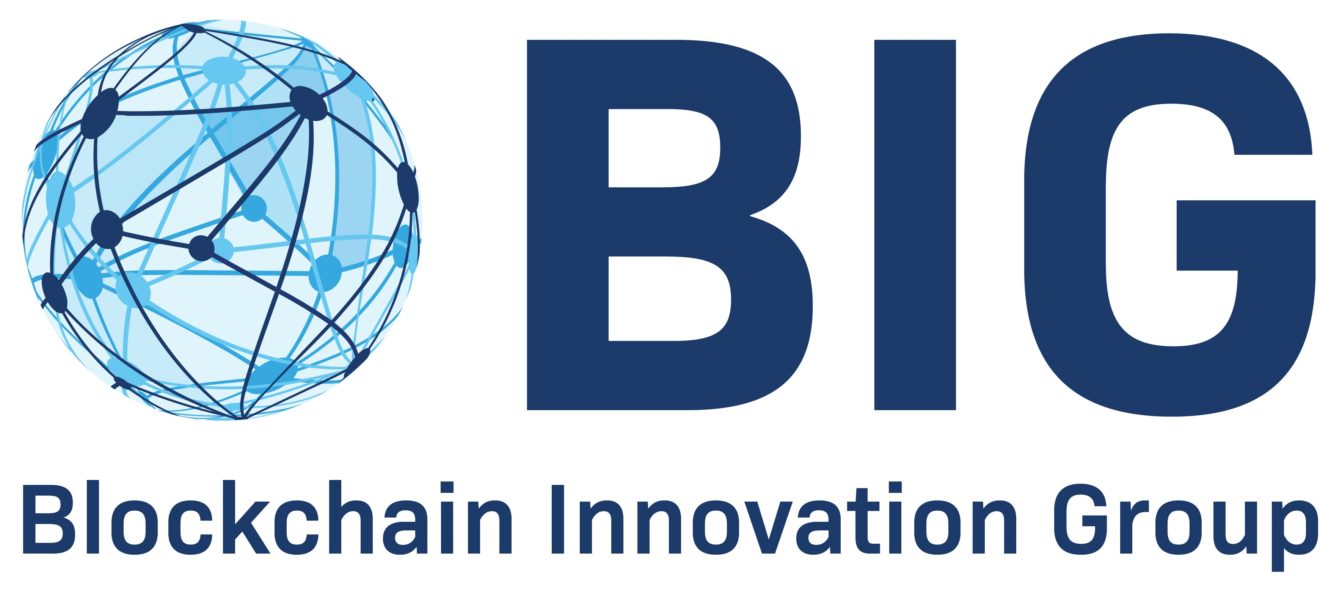 BIG Weekly Newsletter

A Message To The Reader
Welcome to the BIG weekly Newsletter.
This week read about how crypto assets trading volume in Switzerland reached CHF 103.6B in 2021, why Siemens taps JP Morgan's Onyx for blockchain-based payments and how new Gold Token by SEBA Bank allows digital ownership of physical gold.
Each week we focus on
Blockchain Education Basics
, so you can improve your understanding this week the topic is
Aave - (LEND)
.

We offer a free consultation with access to the blockchain insights. Book your free consultation with us
here
.
BIG SERVICES
Would you like to know more about our services?
BIG can help your business define a crypto asset or prove you own a crypto. We are EXPERTS in this field with a proven track record of astounding results.
CAPITAL MARKET INFRASTRUCTURE
: If you need help to define and implement your digital asset or crypto currencies service and product strategy you have come to the right place. Our hands-on digital asset issuance, trading, custody experience in designing regulatory compliant services, assessing available solutions and implementing them gives you the power to offer the services to your existing or new customers.

Contact us

.
CRYPTO OWNERSHIP & FORENSIC
: Do you own cryptocurrencies and need to prove that to someone without revealing the Private Key? Or do you need to check if someone really owns the assets they are claiming to hold? In either case we just have the right offering for you. Click

here
for more information.
If you are interested in more of our services including Data Protection and C-Level Education, click
here
for more information.
BLOCKCHAIN EDUCATION BASICS
Aave - (LEND)
- Aave is a decentralized cryptocurrency lending platform. Aave allows users to lend and borrow cryptocurrencies in a decentralized and trustless manner. Simply put, there is no middle-man involved and no KYC or AML documentation is required to use the platform. Lenders deposit their funds into a "pool" from which users can then borrow. Each pool sets aside a small percentage of the asset as reserves to help hedge against any volatility within the protocol. This also conveniently allows lenders to withdraw their funds at any time.
BLOCKCHAIN HEADLINES
Crypto assets trading volume in Switzerland reached CHF 103.6B in 2021
The Swiss market for crypto assets has seen strong growth over the past three years, a trend reflected in the trading volumes for direct and indirect investments into crypto assets, a new research by IFZ and Swisscom.
Siemens taps JP Morgan's Onyx for blockchain-based payments
JP Morgan's Onyx blockchain unit is working with Siemens for blockchain-based automated payments.
For Siemens, the motivation isn't to address current payment levels but to cope with pay per use and digital business models coming on stream.
New Gold Token by SEBA Bank allows digital ownership of physical gold
FINMA-licensed digital assets banking platform SEBA Bank has launched its Gold Token, a regulated digital token for investment in and delivery of physical gold on-demand.
REGULATED DIGITAL ASSETS (STO, TRADING, CUSTODY, COMPLIANCE)
Coinstreet and Somerley collaborate to form new venture to provide professional services in Security Token Offerings in Hong Kong
Combining Coinstreet's solutions and technical expertise in STOs, and Somerley's extensive experience and best governance practices in the conventional corporate finance and advisory sector.
Crypto regulatory framework from Financial Stability Board could come in 2022
Benoit Cœuré, who heads the BIS Innovation Hub, suggested the Financial Stability Board is the most likely forum for global regulators to agree on a consistent regulatory framework for crypto-assets.
First tokenized S&P index funds launched on Securitize markets
Securitize, the leading firm using blockchain to expand access to the capital markets, announced the launch of two new tokenized funds tracking two of the most innovative indices from S&P Dow Jones Indices, a major milestone in institutional innovation and adoption of blockchain.
FINANCIAL SERVICES & CENTRAL BANK DIGITAL CURRENCY (CBDC)
World leaves behind the U.S. on central bank digital currencies
The world is moving ahead with central bank digital currencies. The U.S., it increasingly appears, isn't. Since the summer, a host of countries leaped forward in their development of CBDCs.
Kazakhstan Piloting a CBDC on R3′s Corda Platform
The National Bank of Kazakhstan (NBK) is using R3′s Corda platform for the ongoing pilot of a central bank digital currency (CBDC), the digital tenge.
From eNaira to eHryvnia, a Caribbean fintech develops CBDCs around the world
Bitt, a Barbadian firm developing blockchain technology, has successfully created the eNaira central bank digital currency (CBDC) for Nigeria and is on the path to creating an electronic hryvnia for Ukraine.
CRYPTOCURRENCIES, DeFi and NFT
El Salvador buys 21 Bitcoin to celebrate Dec. 21, 2021
Worth around $1,036,000 at the time of writing, El Salvador's latest BTC investment is to celebrate the "last 21st day of the year 21 of the 21st century" and commemorate the scarcity of Bitcoin as its supply is limited by 21 million BTC.
Inside the DeFi Vending Machine
The automated machine interface, the display used to make choices and payments, appears in DeFi Land as applications that can be used from your phone or computer. To operate the DeFi automated machines you have to use stablecoins and cryptocurrencies as tokens.
Ubisoft will pursue NFT plans despite blowback
Ubisoft launched its NFT platform, Ubisoft Quartz, earlier this month and began to offer tokens for its Ghost Recon franchise.
RECOMMENDED INDUSTRY REPORTS AND BOOKS
A New Intellectual Framework - Connecting the Invisible Dots
This paper aims to set out some relevant ideas for the creation and establishment of a successful Financial DIGITAL MARKET INFRASTRUCTURE provider.
Voice of the Customer for DLT
The key findings are that, although there has been a move into digital assets, only 40% of the respondents are active or about to become active in digital assets within the next two years. The
majority of those who will invest will hold less than 1% of their portfolio in this asset class.
PODCAST SERIES
THE SWISS ROAD TO CRYPTO PODCAST
In this podcast Didier Borel discovers people in Switzerland playing an active role in crypto and tech. He talks to entrepreneurs, tech innovators and disruptors shaping the future in this country.

Switzerland has always played a key role in banking and has recognized the need to foster innovation.
Laura Shin is a crypto/blockchain journalist and host of the Unchained and Unconfirmed podcasts. As a former senior editor of Forbes, she was the first mainstream reporter to cover crypto assets full-time. She gives an overview to all experts and novices alike on the use cases making a real impact, and their vision for the future of this innovative technology!
Got a question?
Or perhaps a suggestion? We'd love your feedback.
Contact Rali Hill
- content provider of this Newsletter.