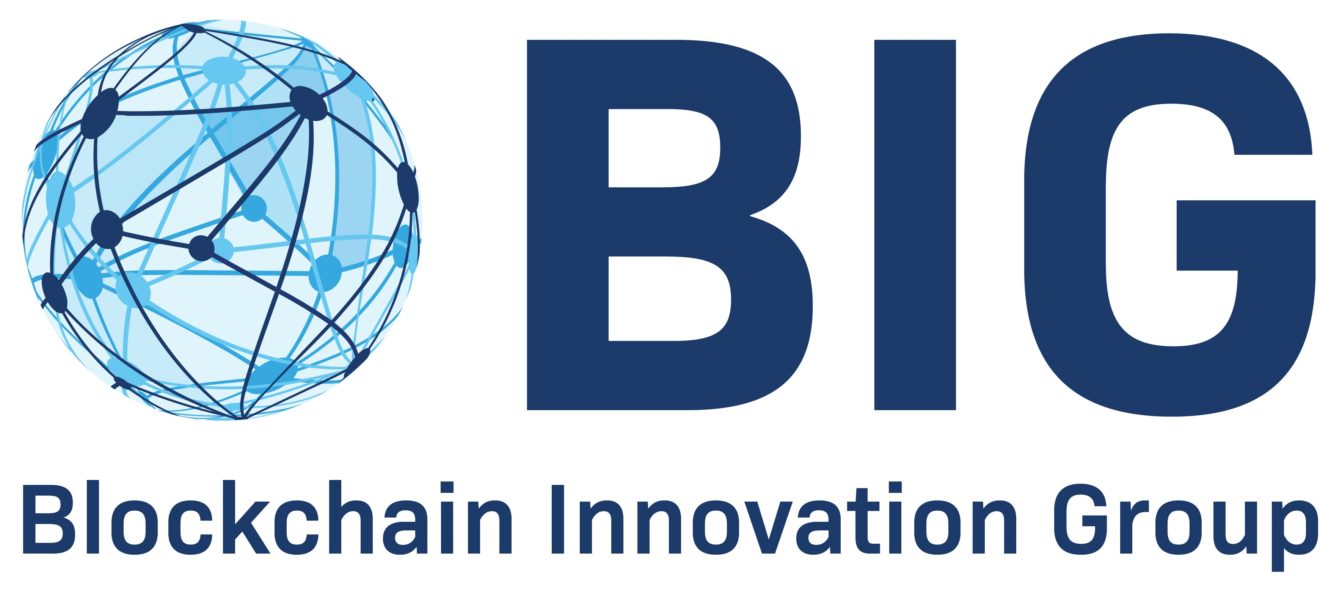 BIG Weekly Newsletter

A Message To The Reader
Welcome to the BIG weekly Newsletter.
This week read about how
BBVA Switzerland adds Ether to Its crypto trading service, why Wells Fargo partners with HSBC to settle FX transactions using blockchain and how you can now hold physical Swiss gold on the Ethereum blockchain.
Each week we focus on
Blockchain Education Basics
, so you can improve your understanding this week the topic is
CeFi - CENTRALISED FINANCE
.

We offer a free consultation with access to the blockchain insights. Book your free consultation with us
here
.
BIG SERVICES
Would you like to know more about our services?
BIG can help your business define a crypto asset or prove you own a crypto. We are EXPERTS in this field with a proven track record of astounding results.
CAPITAL MARKET INFRASTRUCTURE
: If you need help to define and implement your digital asset or crypto currencies service and product strategy you have come to the right place. Our hands-on digital asset issuance, trading, custody experience in designing regulatory compliant services, assessing available solutions and implementing them gives you the power to offer the services to your existing or new customers.

Contact us

.
CRYPTO OWNERSHIP & FORENSIC
: Do you own cryptocurrencies and need to prove that to someone without revealing the Private Key? Or do you need to check if someone really owns the assets they are claiming to hold? In either case we just have the right offering for you. Click

here
for more information.
If you are interested in more of our services including Data Protection and C-Level Education, click
here
for more information.
BLOCKCHAIN EDUCATION BASICS
CeFi - CENTRALISED FINANCE
- Centralized finance, called "CeFi," allows people to earn interest or get loans on their cryptocurrency by lending or borrowing it through a centralized corporation. These corporations are responsible for the success of their products and the well-being of their clients. Though these firms may be using a new kind of money, there is very little innovation in terms of structure.
BLOCKCHAIN HEADLINES
BBVA Switzerland adds Ether to Its crypto trading service
BBVA Switzerland has expanded its cryptocurrency custody and trading service with the addition of Ether to its investment portfolio.
Wells Fargo partners with HSBC to settle FX transactions using blockchain
The partnership would make way for settlement in USD, CAD, GBP and Euro transactions. The platform would expand to include more currencies in the near future. The FX Everywhere platform has settled three million transactions to date worth $2.5 trillion.
You can now hold physical Swiss gold on the Ethereum blockchain
SEBA Bank is launching a digital token that allows investors to take ownership of physical gold stored in Swiss vaults.
The Swiss bank's new product exists as an ERC-20 token, custodied and traded on the world's second largest blockchain.
REGULATED DIGITAL ASSETS (STO, TRADING, CUSTODY, COMPLIANCE)
Tokenise to launch regulated stock exchange for security tokens
Tokenise announced plans to launch a regulated stock exchange in Barbados for security tokens in Q1 2022.
Security tokens promise to enable access to equity in unicorn startups and enable fractional access to a variety of assets.
Tokenchampions launches the first investment fund created to acquire and manage the image rights of tomorrow's top football talents
Participation in the investment fund is carried out through security tokens. Any investor can participate, with the minimum of €100.
Exiting Singapore, embattled crypto exchange Binance retreats again
Binance, far and away the world's largest exchange by volume, announced that it will stop offering crypto trading services on Binance Asia Services, its Singapore affiliate.
FINANCIAL SERVICES & CENTRAL BANK DIGITAL CURRENCY (CBDC)
Bitt, Stellar blockchain work with Ukraine's TASCOMBANK for tokenized money
The National Bank of Ukraine is supervising the project and has an existing contract to use the Stellar blockchain to explore electronic money and CBDC.
German savings banks will consider crypto trading for customers
German savings banks account for approximately $1.5 trillion in assets under management and boast over 50 million customers.
Roll out of digital euro could transform payments in Germany
A digital programmable euro is essential for innovative business models in Germany, according to the FSBC.
CRYPTOCURRENCIES, DeFi and NFT
Bitcoin, Cardano, Ether, and everything else is still down 99% on CoinMarketCap
A price glitch on the tracking site saw crypto market caps run into trillions of dollars. The glitch has since been fixed, but some of the turbulence remains.
Avalanche adds USDC Stablecoin in continued DeFi push
Bringing USDC to Avalanche should further grease the wheels of decentralized finance on the network, following a recently announced $200 million incubation fund for DeFi projects of various stripes.
Nike just bought a virtual shoe company that makes NFTs and sneakers 'for the metaverse'
The company's website immediately asks visitors to link their Metamask wallets, which is one of the ways NFT owners can verify their purchases.
RECOMMENDED INDUSTRY REPORTS AND BOOKS
A New Intellectual Framework - Connecting the Invisible Dots
This paper aims to set out some relevant ideas for the creation and establishment of a successful Financial DIGITAL MARKET INFRASTRUCTURE provider.
Voice of the Customer for DLT
The key findings are that, although there has been a move into digital assets, only 40% of the respondents are active or about to become active in digital assets within the next two years. The
majority of those who will invest will hold less than 1% of their portfolio in this asset class.
PODCAST SERIES
THE SWISS ROAD TO CRYPTO PODCAST
In this podcast Didier Borel discovers people in Switzerland playing an active role in crypto and tech. He talks to entrepreneurs, tech innovators and disruptors shaping the future in this country.

Switzerland has always played a key role in banking and has recognized the need to foster innovation.
Laura Shin is a crypto/blockchain journalist and host of the Unchained and Unconfirmed podcasts. As a former senior editor of Forbes, she was the first mainstream reporter to cover crypto assets full-time. She gives an overview to all experts and novices alike on the use cases making a real impact, and their vision for the future of this innovative technology!
EUROPEAN BLOCKCHAIN CONVENTION
Got a question?
Or perhaps a suggestion? We'd love your feedback.
Contact Rali Hill
- content provider of this Newsletter.