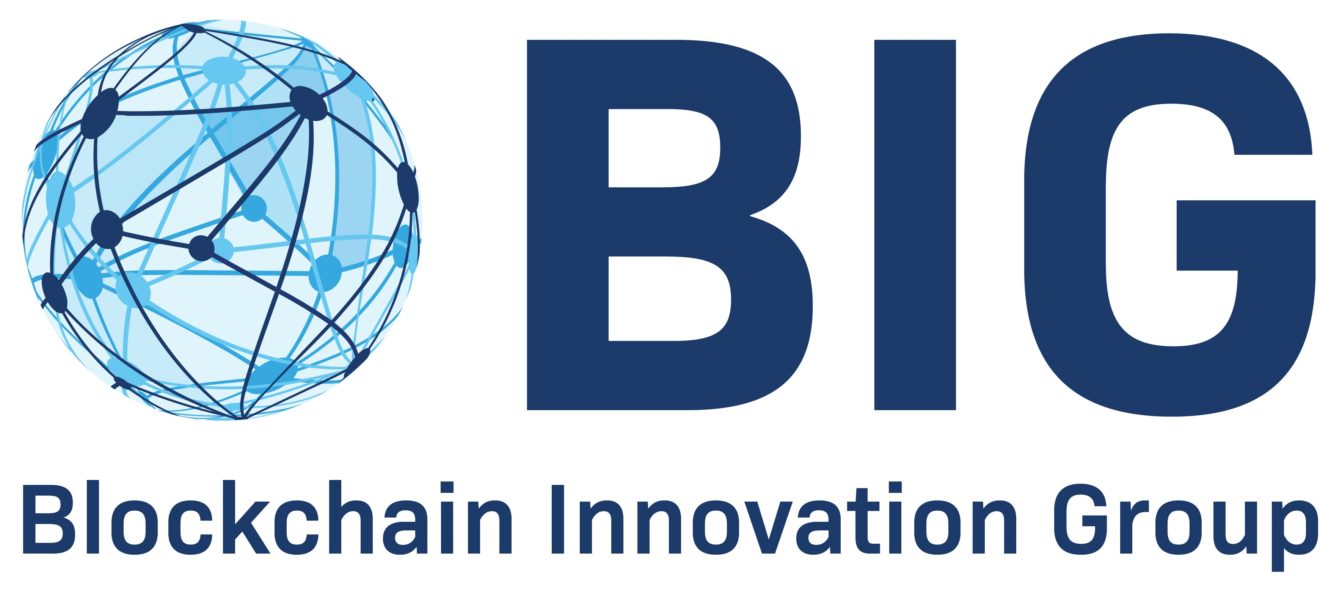 BIG Weekly Newsletter

A Message To The Reader
Welcome to the BIG weekly Newsletter.
This week read about how
Bitcoin Capital rolls out new crypto ETPs on the Swiss Stock Exchange, why Gibraltar to integrate blockchain into government systems and how SEBA Bank launches crypto and blended AMC platform with GenTwo Digital.
Each week we focus on
Blockchain Education Basics
, so you can improve your understanding this week the topic is
Crypto Asset.
Remember to listen to our Partner Podcasts -

THE SWISS ROAD TO CRYPTO

with

Didier Borel

.
In this episode Didier Borel and his guests Mauro Cappiello and Alex Poltorak discuss some of the major news headlines relating to crypto.

We offer a free consultation with access to the blockchain insights. Book your free consultation with us
here
.
BIG SERVICES
Would you like to know more about our services?
BIG can help your business define a crypto asset or prove you own a crypto. We are EXPERTS in this field with a proven track record of astounding results.
CAPITAL MARKET INFRASTRUCTURE
: If you need help to define and implement your digital asset or crypto currencies service and product strategy you have come to the right place. Our hands-on digital asset issuance, trading, custody experience in designing regulatory compliant services, assessing available solutions and implementing them gives you the power to offer the services to your existing or new customers.

Contact us

.
CRYPTO OWNERSHIP & FORENSIC
: Do you own cryptocurrencies and need to prove that to someone without revealing the Private Key? Or do you need to check if someone really owns the assets they are claiming to hold? In either case we just have the right offering for you. Click

here
for more information.
If you are interested in more of our services including Data Protection and C-Level Education, click
here
for more information.
BLOCKCHAIN EDUCATION BASICS
CRYPTO ASSET
- A crypto asset and a cryptocurrency have the same definition accounting-wise. Either it emphasizes on the cryptographic asset or the cryptographic currency. In both cases, those are digital assets, not physical ones, and they stand on the asset part of the balance sheet. It's sometimes challenging to clearly define in which category of assets they stand. We need to understand more.
BLOCKCHAIN HEADLINES
Bitcoin Capital rolls out new crypto ETPs on the Swiss Stock Exchange
The new products, 1 FiCAS Active Bitcoin ETP and 1 FiCAS Active Ethereum ETP, are actively managed by crypto asset manager FICAS AG.
Gibraltar to integrate blockchain into government systems
The government of Gibraltar announced a project to integrate blockchain technology into its legacy systems in order to improve the delivery of its public services.
SEBA Bank launches crypto and blended AMC platform with GenTwo Digital
The AMC platform allows Swiss asset managers to originate a Swiss-compliant AMC with Swiss ISIN.
REGULATED DIGITAL ASSETS (STO, TRADING, CUSTODY, COMPLIANCE)
Black Manta - "Security Token Offerings are no longer a dream of the future, it happens."
The potential of Security Token Offerings is great. The market is still small, but STOs are on the rise. There are still a few specialized financial service providers such as Black Manta Capital Partners.
SE2 partners with Digital Asset for blockchain in life insurance, annuities
The entire insurance sector represents a classic use case for DLT where several parties touch a single policy, such as the client, the agent, the insurer, and the reinsurer.
Binance to offer world's first Initial Game Offering (IGO) featuring AI robot Sophia
AI robot Sophia is set to be tokenized and auctioned as part of a Metaverse project called "Noah's Ark." Binance is launching this campaign as an IGO. As the world's first, IGOs promise as innovation in crypto funding.
FINANCIAL SERVICES & CENTRAL BANK DIGITAL CURRENCY (CBDC)
Australia's wholesale CBDC trials allowed access to non-banks
The Reserve Bank of Australia published the results of a wholesale CBDC trail, Project Atom, conducted with Commonwealth Bank, National Australia Bank, Perpetual and ConsenSys.
Project Jura executes 'real-life' cross-border CBDC settlement
The group of the Bank for International Settlements, Banque de France, Swiss National Bank and several private firms declared the experiment a success. The head of the BIS Innovation Hub, said it was rare to see a "concrete use case" for a CBDC.
Raiffeisen, Erste Bank in Austrian wholesale CBDC simulations
OeNB is starting to work on the second phase of its wholesale CBDC Project Delphi. The phase focused on simulating delivery versus payment for an Austrian Treasury Bond issued on a blockchain and settled by commercial banks on the same platform using CBDC.
CRYPTOCURRENCIES, DeFi and NFT
Bitcoin adoption among far-right extremists leaves its mark on the blockchain
Bitcoin as a means of payment among far-right extremists is growing in popularity, according to cryptocurrency analytics firm Elliptic, which is tracking traces left on the blockchain by such groups.
DeFi startup Earnity Raises $15M led by Miner BitNile
DeFi startup Earnity has raised $15 million in a Series A round led by bitcoin mining company BitNile, bringing its total raised to $20 million. Earnity expects to launch its curated financial marketplace for tokens early next year.
Marriott launches NFT collection at contemporary art fair
Marriott International's hotel has partnered with three digital artists, TXREK, JVY, and Erick Nicolay, to launch a NFT collection. Marriott became one of the first hospitality brands to participate the metaverse.
RECOMMENDED INDUSTRY REPORTS AND BOOKS
A New Intellectual Framework - Connecting the Invisible Dots
This paper aims to set out some relevant ideas for the creation and establishment of a successful Financial DIGITAL MARKET INFRASTRUCTURE provider.
Voice of the Customer for DLT
The key findings are that, although there has been a move into digital assets, only 40% of the respondents are active or about to become active in digital assets within the next two years. The
majority of those who will invest will hold less than 1% of their portfolio in this asset class.
PODCAST SERIES
THE SWISS ROAD TO CRYPTO PODCAST
In this podcast Didier Borel discovers people in Switzerland playing an active role in crypto and tech. He talks to entrepreneurs, tech innovators and disruptors shaping the future in this country.

Switzerland has always played a key role in banking and has recognized the need to foster innovation.
Laura Shin is a crypto/blockchain journalist and host of the Unchained and Unconfirmed podcasts. As a former senior editor of Forbes, she was the first mainstream reporter to cover crypto assets full-time. She gives an overview to all experts and novices alike on the use cases making a real impact, and their vision for the future of this innovative technology!
EUROPEAN BLOCKCHAIN CONVENTION
Got a question?
Or perhaps a suggestion? We'd love your feedback.
Contact Rali Hill
- content provider of this Newsletter.