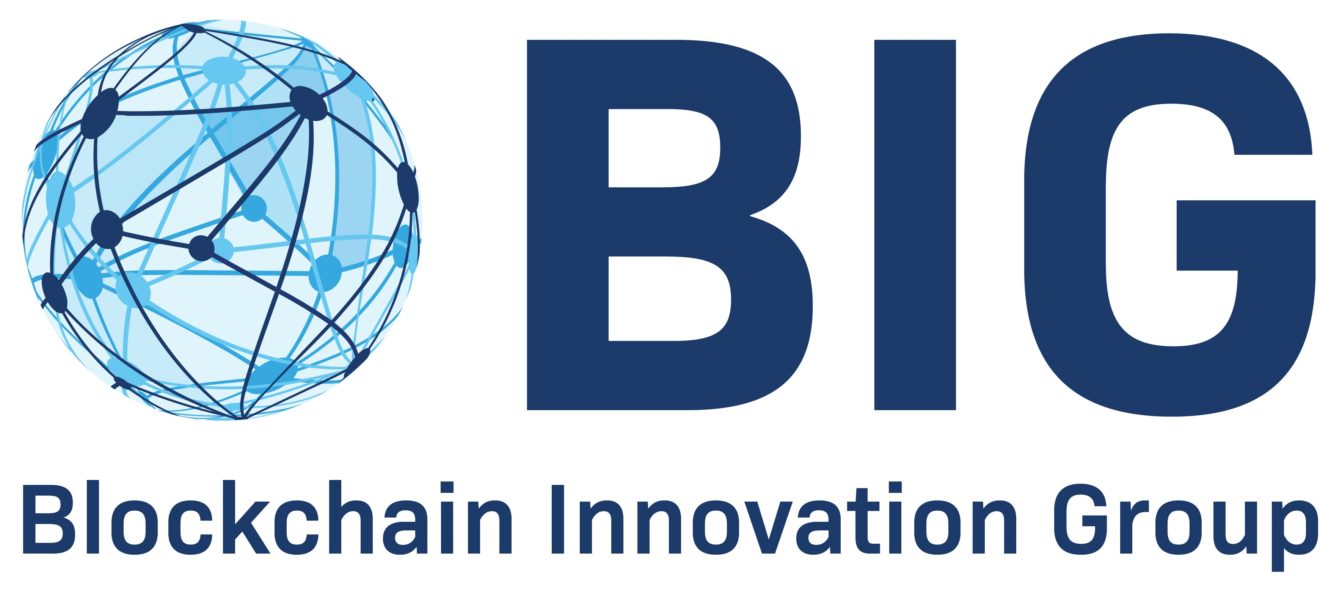 BIG Weekly Newsletter

A Message To The Reader
Welcome to the BIG weekly Newsletter.
This week read about how
Swiss Post launches first-of-its-kind crypto stamp in Switzerland, why crypto miner DMG Blockchain purchases 1,800 next-generation Bitmain miners and how Boerse Stuttgart's BISON launches crypto savings plan.
Remember to listen to our Partner Podcasts -

THE SWISS ROAD TO CRYPTO

with

Didier Borel

.
In this episode Didier Borel and his guests Mauro Cappiello and Alex Poltorak discuss some of the major news headlines relating to crypto.

We offer a free consultation with access to the blockchain insights. Book your free consultation with us
here
.
BIG SERVICES
Would you like to know more about our services?
BIG can help your business define a crypto asset or prove you own a crypto. We are EXPERTS in this field with a proven track record of astounding results.
CAPITAL MARKET INFRASTRUCTURE
: If you need help to define and implement your digital asset or crypto currencies service and product strategy you have come to the right place. Our hands-on digital asset issuance, trading, custody experience in designing regulatory compliant services, assessing available solutions and implementing them gives you the power to offer the services to your existing or new customers.

Contact us

.
CRYPTO OWNERSHIP & FORENSIC
: Do you own cryptocurrencies and need to prove that to someone without revealing the Private Key? Or do you need to check if someone really owns the assets they are claiming to hold? In either case we just have the right offering for you. Click

here
for more information.
If you are interested in more of our services including Data Protection and C-Level Education, click
here
for more information.
BLOCKCHAIN EDUCATION BASICS
CRYPTO COMPLIANCE - KYC, AML, CFT, and Pending Rules
- When Bitcoin launched in 2009, one of its most appealing characteristics was anonymity for its holders. More than a decade later, that appeal remains. But to a small number of seedier individuals and organizations, this anonymity became an exploit.
BLOCKCHAIN HEADLINES
Swiss Post launches first-of-its-kind crypto stamp in Switzerland
The launch of the Swiss Crypto Stamp will allow Swiss Post to bring the physical world of stamps and the digital crypto-universe together.
Crypto miner DMG Blockchain purchases 1,800 next-generation Bitmain miners
Canadian mining firm DMG Blockchain Solutions has purchased 1,800 Bitmain Antminer S19 XPs, the next-generation mining machine from Bitmain.
Boerse Stuttgart's BISON launches crypto savings plan
Crypto platform BISON allows users to trade Bitcoin, Ethereum, Litecoin, Ripple, Bitcoin Cash, Chainlink and Uniswap.
REGULATED DIGITAL ASSETS (STO, TRADING, CUSTODY, COMPLIANCE)
Tōquidity secures seed round investment from Global Blockchain Ventures Fund
Tōquidity, a Tokenization as a Service company that unlocks liquidity for business and asset owners through digitization, announced Global Blockchain Ventures Fund.
EU progresses sandbox for blockchain-based tokenized securities
European Parliament announced an agreement with the European Council on a pilot program to allow financial markets to use blockchain. Under the sandbox program, certain existing legal requirements are temporarily waved, subject to limits.
Japanese stock exchange JPX creates digital subsidiary, including for blockchain
JPX announced the creation of a new digital subsidiary JPX Market Innovation & Research, or JPX Research Institute for short. The operator of the Tokyo Stock Exchange will focus on data and index services but will also include blockchain and DLT.
FINANCIAL SERVICES & CENTRAL BANK DIGITAL CURRENCY (CBDC)
Shinhan, Standard Bank trial stablecoin cross border payments on Hedera DLT
Hedera and Korea's Shinhan Bank announced plans for a Proof of Concept to use stablecoins for international remittances on the Hedera Hashgraph distributed ledger network.
The DLT PRR deal is a fact!
Europe will be the first jurisdiction running an EU-wide regulatory sandbox to test DLT financial instruments and DLT market infrastructures!
UK has no plans for a wholesale CBDC, envisages banks enabling synthetic
Bank of England Governor Bailey and Deputy Governor Sir Jon Cunliffe both dismissed the option of a wholesale CBDC at a domestic level.
CRYPTOCURRENCIES, DeFi and NFT
Bitcoin underperforms as Ether and other Altcoins rise
Bitcoin was roughly flat this week while alternative cryptocurrencies Ether and Solana's SOL token were up about 5%. LUNA, the native token of the Terra blockchain, rallied about 13%.
DeFi TVL hits new highs while Metaverse tokens show signs of exhaustion
Metaverse tokens are starting to cool off while DeFi platforms register steady inflows that pushed the sector's TVL to a new all-time high. Another sign that activity in DeFi is on the rise has been the uptick in the trading volume on decentralized exchanges.
A National Stock Exchange that supports NFTs? Welcome to Switzerland
The newly licensed SIX Digital Exchange is in discussions with NFT funds and central banks. SDX's chairman discusses the trading venue's uniquely Swiss ambitions.
RECOMMENDED INDUSTRY REPORTS AND BOOKS
A New Intellectual Framework - Connecting the Invisible Dots
This paper aims to set out some relevant ideas for the creation and establishment of a successful Financial DIGITAL MARKET INFRASTRUCTURE provider.
Voice of the Customer for DLT
The key findings are that, although there has been a move into digital assets, only 40% of the respondents are active or about to become active in digital assets within the next two years. The
majority of those who will invest will hold less than 1% of their portfolio in this asset class.
PODCAST SERIES
THE SWISS ROAD TO CRYPTO PODCAST
In this podcast Didier Borel discovers people in Switzerland playing an active role in crypto and tech. He talks to entrepreneurs, tech innovators and disruptors shaping the future in this country.

Switzerland has always played a key role in banking and has recognized the need to foster innovation.
Laura Shin is a crypto/blockchain journalist and host of the Unchained and Unconfirmed podcasts. As a former senior editor of Forbes, she was the first mainstream reporter to cover crypto assets full-time. She gives an overview to all experts and novices alike on the use cases making a real impact, and their vision for the future of this innovative technology!
Got a question?
Or perhaps a suggestion? We'd love your feedback.
Contact Rali Hill
- content provider of this Newsletter.