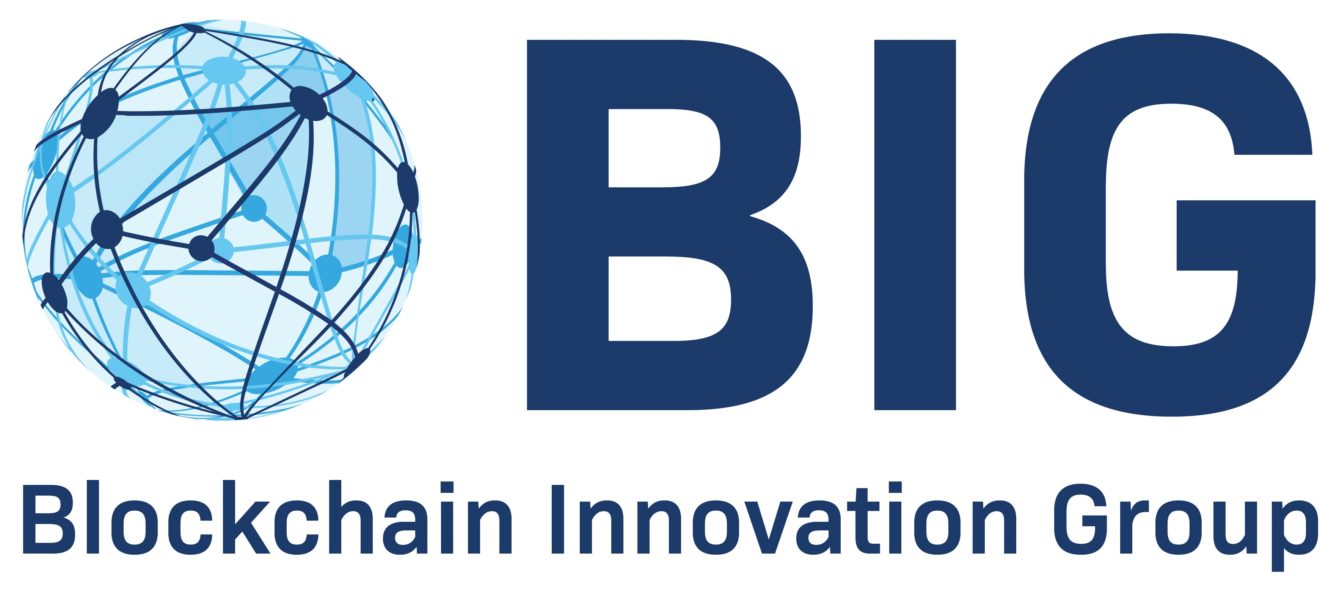 BIG Weekly Newsletter

A Message To The Reader
Welcome to the BIG weekly Newsletter.
This week read about how SIX Digital Exchange issues first digital bond, why
Crypto Exchange Gemini raises US$400 Million valuing it at US$7.1 Billion and how the mining infrastructure firm GRIID secures $525M credit from

blockchain.com

.
Each week we focus on
Blockchain Education Basics
, so you can improve your understanding this week the topic is
IOTA.
The Blockchain Innovation Group, Hypothekarbank Lenzburg and Brunner Digital are truly excited to invite you to our Crypto Meet & Greet at the super-cool Crypto Garage in Seefeld (yes, it is a proper former Alfa Romeo garage)!
We offer a free consultation with access to the blockchain insights. Book your free consultation with us here.
BIG SERVICES
Would you like to know more about our services?
BIG can help your business define a crypto asset or prove you own a crypto. We are EXPERTS in this field with a proven track record of astounding results.
CAPITAL MARKET INFRASTRUCTURE
: If you need help to define and implement your digital asset or crypto currencies service and product strategy you have come to the right place. Our hands-on digital asset issuance, trading, custody experience in designing regulatory compliant services, assessing available solutions and implementing them gives you the power to offer the services to your existing or new customers.

Contact us

.
CRYPTO OWNERSHIP & FORENSIC
: Do you own cryptocurrencies and need to prove that to someone without revealing the Private Key? Or do you need to check if someone really owns the assets they are claiming to hold? In either case we just have the right offering for you. Click

here
for more information.
If you are interested in more of our services including Data Protection and C-Level Education, click
here
for more information.
BLOCKCHAIN EDUCATION BASICS
IOTA
- is a distributed ledger designed to record and execute transactions between machines and devices in the IoT ecosystem. The ledger uses a cryptocurrency called mIOTA to account for transactions in its network. IOTA's key innovation is Tangle, a system of nodes used for confirming transactions. IOTA claims that Tangle is faster and more efficient than typical blockchains used in cryptocurrencies.
BLOCKCHAIN HEADLINES
SIX Digital Exchange issues first digital bond
The bond comprises two exchangeable parts. The digital part of the bond will be listed and traded on SDX Trading Ltd and centrally held by SIX Digital Exchange.
Crypto Exchange Gemini raises US$400 Million valuing it at US$7.1 Billion
The fundraise was led by Morgan Creek Digital with participation from 10T, ParaFi, Newflow Partners, Marcy Venture Partners, and the Commonwealth Bank of Australia.
Mining infrastructure firm GRIID secures $525M credit from

blockchain.com
GRIID said the four-year term credit facility will be used to bring on additional mining capacity, taking advantage of over 1,300 megawatts of available power from existing energy generation partners.
REGULATED DIGITAL ASSETS (STO, TRADING, CUSTODY, COMPLIANCE)
El Salvador Bitcoin Bond: great promotion for security tokens?
El Salvador's announcement of plans to issue a ten year $1 billion Bitcoin Bond. This is a new asset class of tokenized bonds. It also highlights how some first world regulated entities are starting to interact with some controversial ones.
Greenpro's CryptoSX lands historic Billion dollars security token offering
CryptoSX Digital Asset Exchange has been selected by Dignity Corporation as its listing and trading platform for DIGau Security Token.
Mitsui partners with SBI, MUFG to issue security token backed by warehouse
Mitsui would launch an asset-backed security token through a collaboration with MUFG and SBI Securities. The issuance will likely be for Yen 760 million ($6.7m) over five years.
FINANCIAL SERVICES & CENTRAL BANK DIGITAL CURRENCY (CBDC)
Japan's biggest banks plan blockchain payments using digital currency
Japan's largest banks, including MUFG, SMBC, Mizuho and Japan Post, are collaborating on a digital currency payment system as part of the Digital Currency Forum, a consortium of 74 organizations.
Bank of England sees CBDCs as a revolution for the future of money
The Bank of England is currently exploring options to implement a digital pound CBDC for retail payments. A task force behind the CBDC is also investigating the use of a digital pound for distributing payrolls, pensions, etc.
Philippines central bank considering wholesale CBDC in near future
the Governor of BSP, said the country was considering a wholesale CBDC. It may be considering joining the M-CBDC Bridge project for cross border payments.
CRYPTOCURRENCIES, DeFi and NFT
Bitcoin sees fresh split-second spikes as analysts say 'almost time' for BTC uptick
Bitcoin continued its pattern of sudden price spikes as sudden momentum produced a brief trip above $57,400. Ether traded up 4.7% at $4,290, the strongest performer in the top 10 cryptocurrencies by market capitalization.
DeFi Yield Protocol enables Buyback, Farming and Staking V2 on Binance Smart Chain
The DeFi Yield Protocol enables its users to provide liquidity as well as be rewarded for their efforts. The rewards can come via ETH.
Panini to launch trading cards as NFTs with the NFL
The American division of trading cards company Panini has announced a project with the National Football League (NFL) for the launch of the league's player collectible card packs as non-fungible tokens (NFTs).
RECOMMENDED INDUSTRY REPORTS AND BOOKS
Digital Assets: Finstar Space magazine
Innovative ecosystems are emerging around digital assets. The Finstar and Hypothekarbank Lenzburg teams want to be at the forefront so that they get to know the possibilities of the technology and the customers of the new opportunities that can benefit.
Voice of the Customer for DLT
The key findings are that, although there has been a move into digital assets, only 40% of the respondents are active or about to become active in digital assets within the next two years. The
majority of those who will invest will hold less than 1% of their portfolio in this asset class.
PODCAST SERIES
THE SWISS ROAD TO CRYPTO PODCAST
In this podcast Didier Borel discovers people in Switzerland playing an active role in crypto and tech. He talks to entrepreneurs, tech innovators and disruptors shaping the future in this country.

Switzerland has always played a key role in banking and has recognized the need to foster innovation.
Laura Shin is a crypto/blockchain journalist and host of the Unchained and Unconfirmed podcasts. As a former senior editor of Forbes, she was the first mainstream reporter to cover crypto assets full-time. She gives an overview to all experts and novices alike on the use cases making a real impact, and their vision for the future of this innovative technology!
Let's meet at the Crypto Garage in Seefeld!
Got a question?
Or perhaps a suggestion? We'd love your feedback.
Contact Rali Hill
- content provider of this Newsletter.