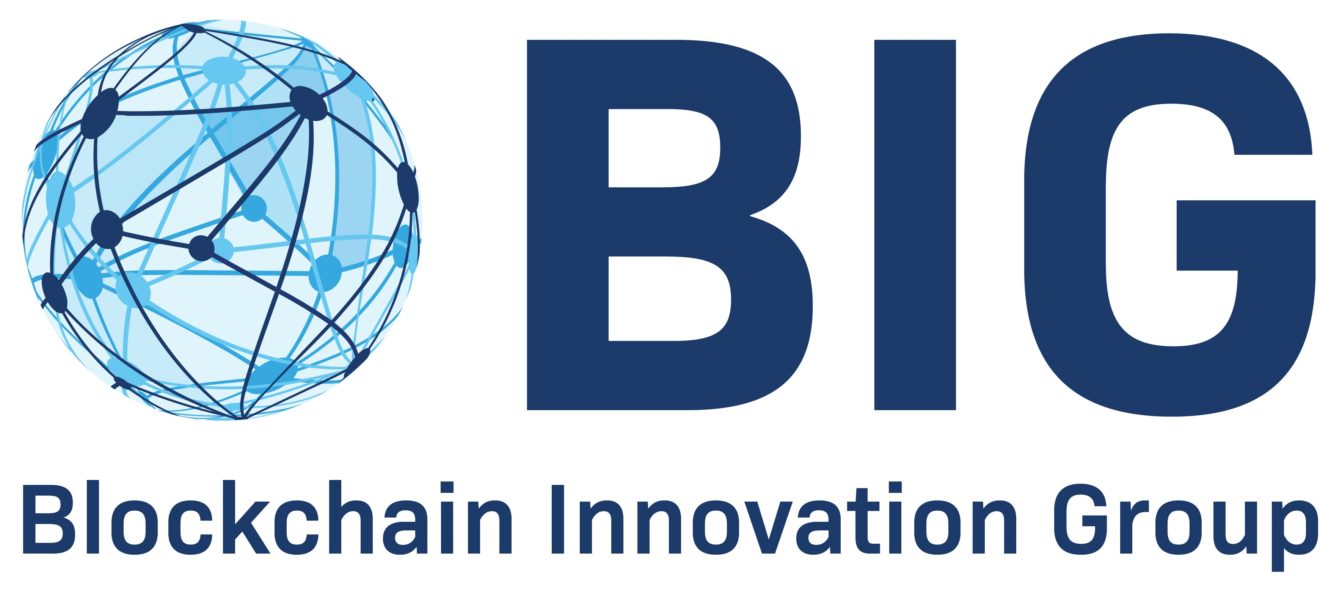 BIG Weekly Newsletter

A Message To The Reader
Welcome to the BIG weekly Newsletter.
This w
eek read about how
Boeing supports TrustFlight aircraft maintenance project using blockchain, why HWZ certificates now saved on Swisscom blockchain and how investment firm Paradigm launches new US$2.5 Billion crypto fund.
Each week we focus on
Blockchain Education Basics
, so you can improve your understanding this week the topic is
Fiat Currency
.
The Blockchain Innovation Group, Hypothekarbank Lenzburg and Brunner Digital are truly excited to invite you to our Crypto Meet & Greet at the super-cool Crypto Garage in Seefeld (yes, it is a proper former Alfa Romeo garage)!
We offer a free consultation with access to the blockchain insights. Book your free consultation with us here.
BIG SERVICES
Would you like to know more about our services?
BIG can help your business define a crypto asset or prove you own a crypto. We are EXPERTS in this field with a proven track record of astounding results.
CAPITAL MARKET INFRASTRUCTURE
: If you need help to define and implement your digital asset or crypto currencies service and product strategy you have come to the right place. Our hands-on digital asset issuance, trading, custody experience in designing regulatory compliant services, assessing available solutions and implementing them gives you the power to offer the services to your existing or new customers.

Contact us

.
CRYPTO OWNERSHIP & FORENSIC
: Do you own cryptocurrencies and need to prove that to someone without revealing the Private Key? Or do you need to check if someone really owns the assets they are claiming to hold? In either case we just have the right offering for you. Click

here
for more information.
If you are interested in more of our services including Data Protection and C-Level Education, click
here
for more information.
BLOCKCHAIN EDUCATION BASICS
FIAT MONEY
- Fiat money is government-issued currency that is not backed by a physical commodity, such as gold or silver, but rather by the government that issued it. The value of fiat money is derived from the relationship between supply and demand and the stability of the issuing government, rather than the worth of a commodity backing it as is the case for commodity money.
BLOCKCHAIN HEADLINES
Boeing supports TrustFlight aircraft maintenance project using blockchain
TrustFlight announced a new digital aircraft maintenance platform in collaboration with Boeing, Canada's RaceRocks, and the UBC. The university will provide its blockchain expertise for the project.
HWZ certificates now saved on Swisscom blockchain
The HWZ is starting a pilot with Swisscom: 44 graduates of the CAS Digital Finance HWZ and CAS Digital Insurance HWZ courses receive a forgery-proof blockchain certificate.
Investment firm Paradigm launches new US$2.5 Billion crypto fund
Paradigm, a crypto-focused investment firm announced a new US$2.5 billion venture fund to continue funding next generation crypto companies and protocols.
REGULATED DIGITAL ASSETS (STO, TRADING, CUSTODY, COMPLIANCE)
Upgrading real estate tokenization to the next level
Blockchain in the real estate industry makes it possible for users to tokenize houses, properties and apartments and represent them on the blockchain.
Dignity Corp. issues DIGau token to bring next generation precious metals investing to the public
The initial DIGau tokens will be issued to legitimate, verifiable and suitable private wallets that were previously holding the unaffiliated DIG token.
MS Token launches STO for Millennium Sapphire
MFAI announced that its wholly owned subsidiary, MS Token LLC, is conducting a STO. A total of 150M tokens will be minted and made available at an STO price of U.S. $3.50 per token.
FINANCIAL SERVICES & CENTRAL BANK DIGITAL CURRENCY (CBDC)
ConsenSys, Visa, G+D amongst winning Global CBDC Challenge teams
MAS announced the three winning teams from its Global CBDC Challenge for retail CBDC. They are ConsenSys which partnered with Visa, central bank service provider Giesecke+Devrient, and Criteo.
New BIS paper delves into history of CBDC initiatives
BIS provides an overview of CBDC initiatives around the world, explores their potential implications on the financial system, financial stability, and monetary policy.
China catches fraudsters using central bank digital currency for money laundering
China has uncovered instances of money laundering using its pilot CBDC.
Given the size of the economy it's a magnet to scammers.
That's especially because the digital yuan pilots are now at scale, touching more than 10% of China's population.
CRYPTOCURRENCIES, DeFi and NFT
Bitcoin crowd appears high on 'Hopium' as 'Buy The Dip' trends
As bitcoin nurses a weekly drop of 9%, the cryptocurrency's social metrics indicate the retail crowd is high on hopium – a crypto slang for hopes of a quick recovery.
DeFi's quest to reimagine finance must come from a community-based design
A new crop of DeFi 2.0 protocols such as OlympusDAO, Alchemix and Abracadabra are exploring new ways of operating without giving up token rewards. As DeFi 2.0 continues to grow, it needs to break free from the historical underpinnings of a financial system.
Enterprise blockchain MultiChain introduces NFT support
MultiChain launched the latest iteration of its enterprise blockchain, including native support for NFTs.
While NFTs have become enormously popular for collectibles, they've been used to track anything unique, whether it's a luxury watch or a document.
RECOMMENDED INDUSTRY REPORTS AND BOOKS
Digital Assets: Finstar Space magazine
Innovative ecosystems are emerging around digital assets. The Finstar and Hypothekarbank Lenzburg teams want to be at the forefront so that they get to know the possibilities of the technology and the customers of the new opportunities that can benefit.
Voice of the Customer for DLT
The key findings are that, although there has been a move into digital assets, only 40% of the respondents are active or about to become active in digital assets within the next two years. The
majority of those who will invest will hold less than 1% of their portfolio in this asset class.
PODCAST SERIES
THE SWISS ROAD TO CRYPTO PODCAST
In this podcast Didier Borel discovers people in Switzerland playing an active role in crypto and tech. He talks to entrepreneurs, tech innovators and disruptors shaping the future in this country.

Switzerland has always played a key role in banking and has recognized the need to foster innovation.
Laura Shin is a crypto/blockchain journalist and host of the Unchained and Unconfirmed podcasts. As a former senior editor of Forbes, she was the first mainstream reporter to cover crypto assets full-time. She gives an overview to all experts and novices alike on the use cases making a real impact, and their vision for the future of this innovative technology!
Let's meet at the Crypto Garage in Seefeld!
Got a question?
Or perhaps a suggestion? We'd love your feedback.
Contact Rali Hill
- content provider of this Newsletter.