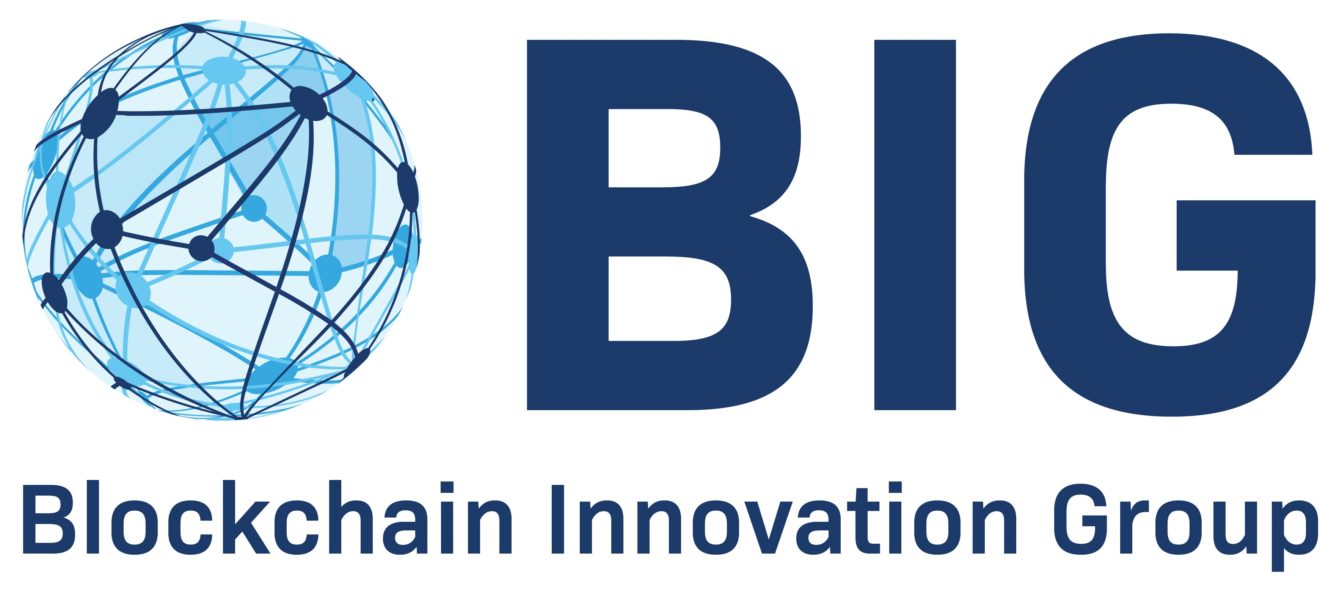 BIG Weekly Newsletter

A Message To The Reader
Welcome to the BIG weekly Newsletter.
This w
eek read about how
Swiss debt enforcement statements are on blockchain, why major Swedish power company defends bitcoin mining as regulators propose ban and how blockchain service provider Nansen to integrate Solana data analytics.
Each week we focus on
Blockchain Education Basics
, so you can improve your understanding this week the topic is
Blockchain Oracles
.
The Blockchain Innovation Group, Hypothekarbank Lenzburg and Brunner Digital are truly excited to invite you to our Crypto Meet & Greet at the super-cool Crypto Garage in Seefeld (yes, it is a proper former Alfa Romeo garage)!
We offer a free consultation with access to the blockchain insights. Book your free consultation with us here.
BIG SERVICES
Would you like to know more about our services?
BIG can help your business define a crypto asset or prove you own a crypto. We are EXPERTS in this field with a proven track record of astounding results.
CAPITAL MARKET INFRASTRUCTURE
: If you need help to define and implement your digital asset or crypto currencies service and product strategy you have come to the right place. Our hands-on digital asset issuance, trading, custody experience in designing regulatory compliant services, assessing available solutions and implementing them gives you the power to offer the services to your existing or new customers.

Contact us

.
CRYPTO OWNERSHIP & FORENSIC
: Do you own cryptocurrencies and need to prove that to someone without revealing the Private Key? Or do you need to check if someone really owns the assets they are claiming to hold? In either case we just have the right offering for you. Click

here
for more information.
If you are interested in more of our services including Data Protection and C-Level Education, click
here
for more information.
BLOCKCHAIN EDUCATION BASICS
Blockchain Oracles
- Blockchains and smart contracts cannot access data from outside of their network. In order to know what to do, a smart contract often needs access to information from the outside world that is relevant to the contractual agreement, in the form of electronic data, also referred to as oracles. These oracles are services that send and verify real world occurrences and submit this information to smart contracts, triggering state changes on the blockchain.
BLOCKCHAIN HEADLINES
Swiss debt enforcement statements are on blockchain
Collecta is the first company to offer blockchain-sealed debt enforcement statements via the debt enforcement switch plus platform.
Major Swedish power company defends bitcoin mining as regulators propose ban
A joint statement from the directors-general of the Swedish Financial Supervisory Authority and the Swedish Environmental Protection Agency has called for a total ban on proof-of-work mining of cryptocurrencies, such as Bitcoin, within the EU.
Blockchain service provider Nansen to integrate Solana data analytics
Blockchain data provider Nansen has announced the planned integration of a Solana dashboard to provide extensive insights to institutional and retail investors seeking to identify emerging trends in networks.
REGULATED DIGITAL ASSETS (STO, TRADING, CUSTODY, COMPLIANCE)
Tokai Tokyo, ADDX to partner for security tokens in Japan, Asia
ADDX is authorized by the Monetary Authority of Singapore and its holding company ICH X TECH is backed by the Singapore Exchange SGX. Nikkei reported that the two companies plan to set up ADDX Japan in 2023.
Polymath prepare for Polymesh security token mainnet public onboarding
Polymesh has undertaken two testnets, two institutional-grade audits and effectively piloted mainstream security token regulations to reach this point.
DTCC to support private digital stocks on public blockchain in early 2022
In 2022, the DTCC, the world's largest securities settlement organization, is launching a solution to digitize privately held stocks, which will optionally include blockchain security tokens.
FINANCIAL SERVICES & CENTRAL BANK DIGITAL CURRENCY (CBDC)
Retail-focused Singaporean CBDC to hedge against privately issued stablecoins
The Monetary Authority of Singapore has ramped up efforts to research and develop a CBDC for retail use under the Project Orchid initiative. According to MAS, Singapore's retail CBDC will be developed in a partnership with private entities
UK sets out CBDC next steps. 3+ years away, if at all
Bank of England announced the next steps for exploring a retail CBDC or "Britcoin". The two organizations will publish a consultation in 2022, making their case for continuing work on a digital pound.
France wants to study CBDC for wholesale use
A CBDC could help standards for securities settlements and minimize possible fragmenting from multiple private versions existing, the bank found, per the report.
CRYPTOCURRENCIES, DeFi and NFT
Bitcoin rally healthy, less leverage than in the past, say on-chain analysts
The current crypto market rally - which has now pushed bitcoin above the USD 68,000 mark and ethereum above USD 4,800 - both on-chain signals and technical analysis suggest that the prices still have room to grow.
SEC Commissioner: DeFi must address transparency and pseudonymity
Commissioner Caroline Crenshaw wants DeFi projects to cooperate with the SEC in order to find solutions for compliance with existing regulations. The DeFi space has historically touted the ability to remain pseudonymous as a feature, rather than a burden on participants.
The International Chess Federation is first global sports association with its own NFT marketplace
FIDE announces its plans for NFT marketplace. The group said that the marketplace, which launches at the end of November, will be called ChessNFT.
RECOMMENDED INDUSTRY REPORTS AND BOOKS
Digital Assets: Finstar Space magazine
Innovative ecosystems are emerging around digital assets. The Finstar and Hypothekarbank Lenzburg teams want to be at the forefront so that they get to know the possibilities of the technology and the customers of the new opportunities that can benefit.
Voice of the Customer for DLT
The key findings are that, although there has been a move into digital assets, only 40% of the respondents are active or about to become active in digital assets within the next two years. The
majority of those who will invest will hold less than 1% of their portfolio in this asset class.
PODCAST SERIES
THE SWISS ROAD TO CRYPTO PODCAST
In this podcast Didier Borel discovers people in Switzerland playing an active role in crypto and tech. He talks to entrepreneurs, tech innovators and disruptors shaping the future in this country.

Switzerland has always played a key role in banking and has recognized the need to foster innovation.
Laura Shin is a crypto/blockchain journalist and host of the Unchained and Unconfirmed podcasts. As a former senior editor of Forbes, she was the first mainstream reporter to cover crypto assets full-time. She gives an overview to all experts and novices alike on the use cases making a real impact, and their vision for the future of this innovative technology!
Let's meet at the Crypto Garage in Seefeld!
Got a question?
Or perhaps a suggestion? We'd love your feedback.
Contact Rali Hill
- content provider of this Newsletter.