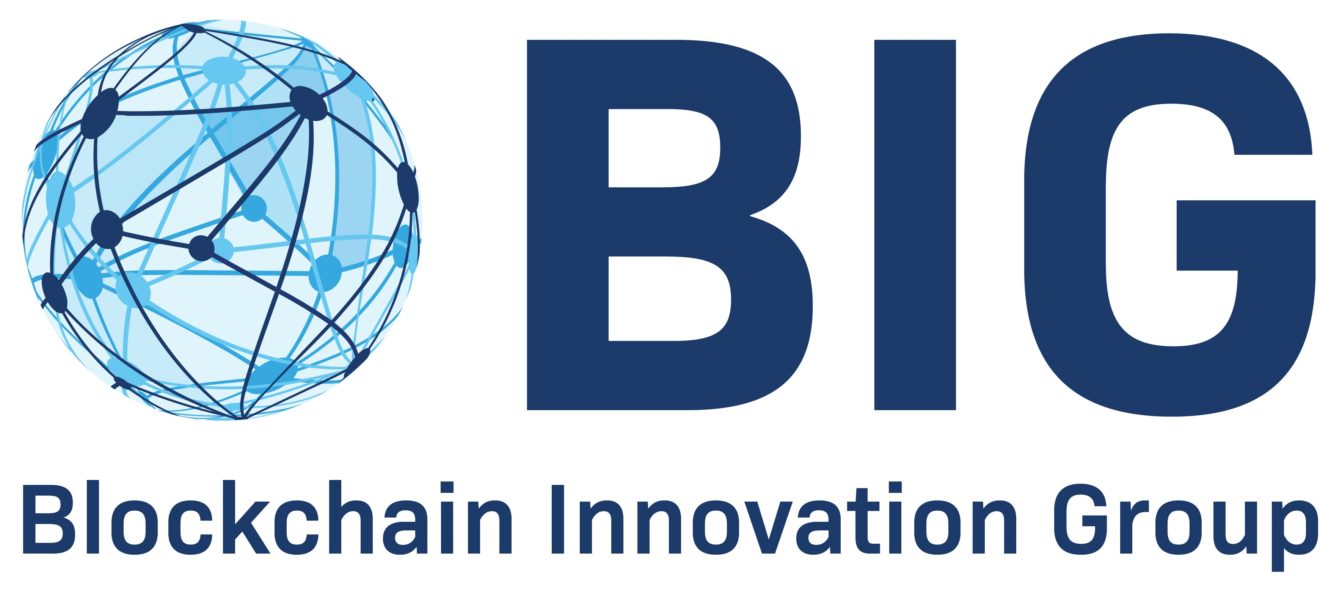 BIG Weekly Newsletter

A Message To The Reader
Welcome to the BIG weekly Newsletter.
This w
eek read about how
Crypto trading platform BitMEX expands its footprint to Switzerland, why Citi-backed SETL open sources blockchain, interoperability solution and how
Swiss universities ranked amongst World's best for blockchain.
Each week we focus on
Blockchain Education Basics
, so you can improve your understanding this week the topic is
Block Ciphers
.
Visit one of the coolest blockchain/crypto workspace in Zurich Seefeld! Stay tuned for some cool blockchain events in the near future!
We offer a free consultation with access to the blockchain insights. Book your free consultation with us here.
BIG SERVICES
Would you like to know more about our services?
BIG can help your business define a crypto asset or prove you own a crypto. We are EXPERTS in this field with a proven track record of astounding results.
CAPITAL MARKET INFRASTRUCTURE
: If you need help to define and implement your digital asset or crypto currencies service and product strategy you have come to the right place. Our hands-on digital asset issuance, trading, custody experience in designing regulatory compliant services, assessing available solutions and implementing them gives you the power to offer the services to your existing or new customers.

Contact us

.
CRYPTO OWNERSHIP & FORENSIC
: Do you own cryptocurrencies and need to prove that to someone without revealing the Private Key? Or do you need to check if someone really owns the assets they are claiming to hold? In either case we just have the right offering for you. Click

here
for more information.
If you are interested in more of our services including Data Protection and C-Level Education, click
here
for more information.
BLOCKCHAIN EDUCATION BASICS
BLOCK CIPHERS
- In cryptography, a block cipher is a deterministic algorithm operating on fixed-length groups of bits, called blocks. It uses an unvarying transformation, that is, it uses a symmetric key. They are specified elementary components in the design of many cryptographic protocols and are widely used to implement the encryption of large amounts of data, including data exchange protocols.
BLOCKCHAIN HEADLINES
Crypto trading platform BitMEX expands its footprint to Switzerland
BitMEX announced the expansion to Switzerland.
The company intends to apply for a license from FINMA once it qualifies.
Citi-backed SETL open sources blockchain, interoperability solution
This is one of SETL's more general claims – that its blockchain is highly performant and scalable. Like Ripple, Stellar and Bitcoin, SETL supports tokens natively.
Swiss universities ranked amongst World's best for blockchain
University of Zurich (UZH) took the fourth place, recognized as the best institution for blockchain technology not just in Switzerland but also in the whole European continent.
REGULATED DIGITAL ASSETS (STO, TRADING, CUSTODY, COMPLIANCE)
Security token offerings contribute to the democratization of the financing market
STOs can open up access to a new group of investors for companies and thus simplify access to capital. In view of the increasing capital requirements of the banks, this enables a new financing alternative.
Tokenization of assets: A disrupting way to raise capital for SMBs
Most businesses acquired funds from IPO, loans, or struggle to find support from venture capital funds. These roads require huge fees and innumerable administrative procedures.
Taiwanese MPs call for crypto ban, but regulator prefers progressive approach
Taiwanese regulators are coming under pressure from MPs who want them to ready crypto regulation. Regulators admitted that there is currently no official body in the country that has policing power over firms offering the sale and purchase of cryptoassets.
FINANCIAL SERVICES & CENTRAL BANK DIGITAL CURRENCY (CBDC)
Nigeria rolls out Africa's first CBDC
Nigeria has become the first African nation to introduce a central bank digital currency. It joins China and the Bahamas as early pioneers of official CBDCs.
Goldman Sachs sees ethereum rallying 80% to $8,000 within two months if it keeps tracking inflation
Goldman's global markets managing director noted that crypto assets have closely tracked inflation over the past couple of years.
Digital yuan pilot surges to 140 million, 10% of population
The Director General of China's central bank Digital Currency Research Institute, shared the latest statistics on the digital yuan trials. The number of wallets opened has increased to 140 million.
CRYPTOCURRENCIES, DeFi and NFT
Illuvium, LCX and Tokemak hit new highs as Bitcoin dominance lingers
According to data from Messari, 31 tokens have established new record-highs in the past 24-hours and the total cryptocurrency market cap increased from $2.619 trillion to $2.732 trillion overnight.
DeFi exploits total $680 million so far in 2021
Data collected by The Block Research shows that $1.4 billion was initially taken from DeFi protocols through exploits and bugs but $760 million has been returned.
Cryptocurrency trading platform Crypto.com to debut UFC NFTs
The UFC's new NFT series will include digital collectibles such as fight night paintings, event posters, championship belts, fighter personas and avatars.
RECOMMENDED INDUSTRY REPORTS AND BOOKS
Digital Assets: Finstar Space magazine
Innovative ecosystems are emerging around digital assets. The Finstar and Hypothekarbank Lenzburg teams want to be at the forefront so that they get to know the possibilities of the technology and the customers of the new opportunities that can benefit.
Voice of the Customer for DLT
The key findings are that, although there has been a move into digital assets, only 40% of the respondents are active or about to become active in digital assets within the next two years. The
majority of those who will invest will hold less than 1% of their portfolio in this asset class.
PODCAST SERIES
THE SWISS ROAD TO CRYPTO PODCAST
In this podcast Didier Borel discovers people in Switzerland playing an active role in crypto and tech. He talks to entrepreneurs, tech innovators and disruptors shaping the future in this country.

Switzerland has always played a key role in banking and has recognized the need to foster innovation.
Laura Shin is a crypto/blockchain journalist and host of the Unchained and Unconfirmed podcasts. As a former senior editor of Forbes, she was the first mainstream reporter to cover crypto assets full-time. She gives an overview to all experts and novices alike on the use cases making a real impact, and their vision for the future of this innovative technology!
Got a question?
Or perhaps a suggestion? We'd love your feedback.
Contact Rali Hill
- content provider of this Newsletter.