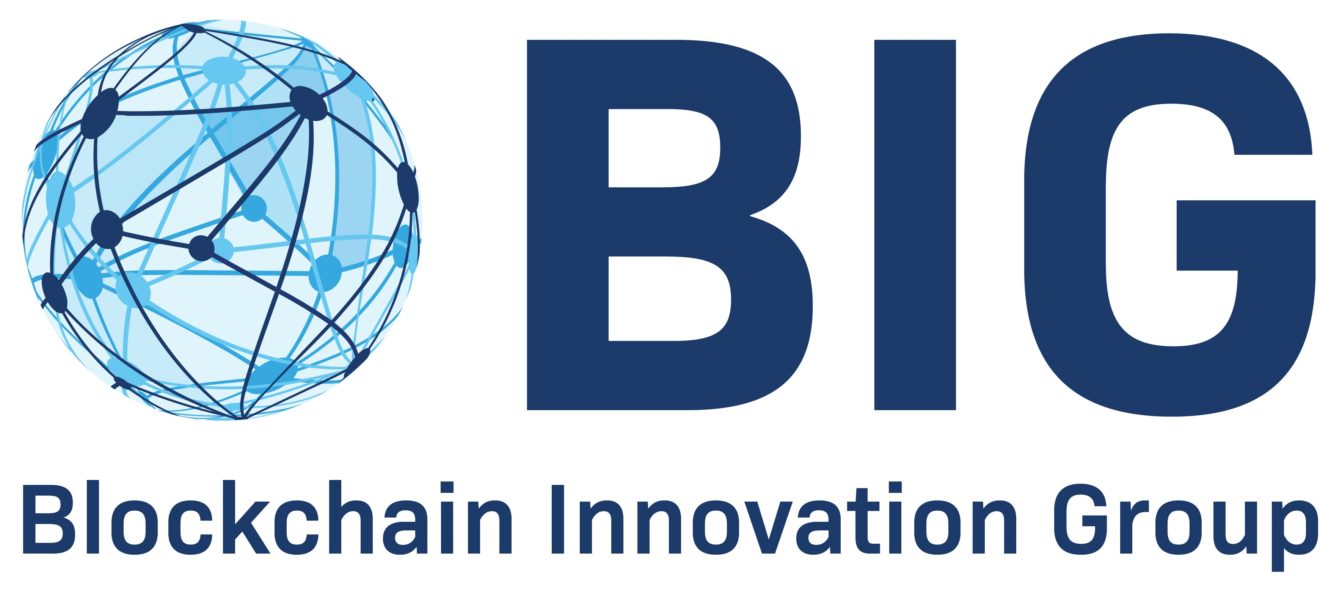 BIG Weekly Newsletter

A Message To The Reader
Welcome to the BIG weekly Newsletter.
This w
eek read about how Bitcoin overtakes Swiss Franc to become world's 13th biggest currency, why Mastercard and Bakkt strikes up crypto partnership and how Tesla informs SEC it may restart transacting in cryptocurrencies.
Each week we focus on
Blockchain Education Basics
, so you can improve your understanding this week the topic is
Byzantine generals problem.
This week read the Voice of the Customer for DLT and DLT – Streams Update from

ISSA

.
We offer a free consultation with access to the blockchain insights. Book your free consultation with us here.
BIG SERVICES
Would you like to know more about our services?
BIG can help your business define a crypto asset or prove you own a crypto. We are EXPERTS in this field with a proven track record of astounding results.
CAPITAL MARKET INFRASTRUCTURE
: If you need help to define and implement your digital asset or crypto currencies service and product strategy you have come to the right place. Our hands-on digital asset issuance, trading, custody experience in designing regulatory compliant services, assessing available solutions and implementing them gives you the power to offer the services to your existing or new customers.

Contact us

.
CRYPTO OWNERSHIP & FORENSIC
: Do you own cryptocurrencies and need to prove that to someone without revealing the Private Key? Or do you need to check if someone really owns the assets they are claiming to hold? In either case we just have the right offering for you. Click

here
for more information.
If you are interested in more of our services including Data Protection and C-Level Education, click
here
for more information.
BLOCKCHAIN EDUCATION BASICS
BYZANTINE GENERALS PROBLEM
- is a condition of a computer system, particularly distributed computing systems, where components may fail and there is imperfect information on whether a component has failed. The term takes its name from an allegory, the "Byzantine Generals Problem", developed to describe a situation in which, in order to avoid catastrophic failure of the system, the system's actors must agree on a concerted strategy, but some of these actors are unreliable.
BLOCKCHAIN HEADLINES
Bitcoin overtakes Swiss Franc to become world's 13th biggest currency
Bitcoin has overtaken the Swiss Franc to become the world's 13th largest currency by market cap.
The cryptocurrency overtook Switzerland's currency after a remarkable surge this week took its price to a new all-time high above $66,000.
Mastercard and Bakkt strikes up crypto partnership
Bakkt will extend Mastercard's ecosystem of cryptocurrency partners enabling Crypto-as-a-Service, providing quick access to cryptocurrency capabilities.
Tesla informs SEC it may restart transacting in cryptocurrencies
Tesla, has informed SEC in a quarterly filing that it may restart the practice of transacting in cryptocurrencies for its products and services. Tesla suspended accepting bitcoin in May, citing environmental concerns.
REGULATED DIGITAL ASSETS (STO, TRADING, CUSTODY, COMPLIANCE)
Blockstream raises $16M for its Bitcoin mining STO in a matter of hours
Major blockchain technology company Blockstream has completed six tranches of its Bitcoin mining security token offering, securing a total of 30.9 million euros. Blockstream officially announced that the company raised 13.9 million euros.
DFSA's new regulations on investment tokens
The Dubai Financial Services Authority, the independent financial regulatory agency of the special economic zone, the Dubai International Financial Centre, has launched a set of regulations on investment tokens.
Republic may build a secondary exchange for digital securities, fueled by $150 million in new funding
The company is hinting at big ambitions to expand on what it has already built to create, potentially, a compliance-focused marketplace for digital securities.
FINANCIAL SERVICES & CENTRAL BANK DIGITAL CURRENCY (CBDC)
Partior's blockchain governance explored. Roadmap includes CBDC
The blockchain-based interbank payment network founded by JP Morgan, DBS Bank and Temasek. Partior's focus is on money, including "programmable money through central bank digital currency (CBDC)".
ECB invites tech experts to join CBDC debate
The European Central Bank is inviting technology experts to take part in online technical talks to explore options for the design of a central bank digital currency.
Bank of England mulls CBDC models in technology engagement forum
When the Bank of England issued a discussion paper on central bank digital currencies (CBDC), it outlined a so-called platform model. This is a centralized solution in which the Bank would operate a payment ledger that records all transactions.
CRYPTOCURRENCIES, DeFi and NFT
On-Chain Data Shows Surge In Stablecoins Supply Pouring Into Bitcoin
On-chain data shows a recent rise in the number of stablecoin addresses sending to exchanges, suggesting an increase in dry powder supply pumping into Bitcoin.
Immunefi to bolster DeFi security service with new funds
DeFi security platform Immunefi has announced a $5.5 million fundraise from a group of 11 institutional investors, including Blueprint Forest, Electric Capital, Framework Ventures and Bitscale Capital, in addition to a series of private individuals.
New Adobe Photoshop Feature to Support NFT Verification on Marketplaces
The creator of the world's most popular digital creators software, Adobe, is angling toward non-fungible tokens. A new feature on Adobe Photoshop will allow artists to prove they are the the creators of artwork on NFT marketplaces.
RECOMMENDED INDUSTRY REPORTS AND BOOKS
Digital Assets: Finstar Space magazine
Innovative ecosystems are emerging around digital assets. The Finstar and Hypothekarbank Lenzburg teams want to be at the forefront so that they get to know the possibilities of the technology and the customers of the new opportunities that can benefit.
Voice of the Customer for DLT
The key findings are that, although there has been a move into digital assets, only 40% of the
respondents are active or about to become active in digital assets within the next two years. The
majority of those who will invest will hold less than 1% of their portfolio in this asset class.
PODCAST SERIES
THE SWISS ROAD TO CRYPTO PODCAST
In this podcast Didier Borel discovers people in Switzerland playing an active role in crypto and tech. He talks to entrepreneurs, tech innovators and disruptors shaping the future in this country.

Switzerland has always played a key role in banking and has recognized the need to foster innovation.
Laura Shin is a crypto/blockchain journalist and host of the Unchained and Unconfirmed podcasts. As a former senior editor of Forbes, she was the first mainstream reporter to cover crypto assets full-time. She gives an overview to all experts and novices alike on the use cases making a real impact, and their vision for the future of this innovative technology!
CRYPTO VALLEY CONFERENCE 2021
Got a question?
Or perhaps a suggestion? We'd love your feedback.
Contact Rali Hill
- content provider of this Newsletter.