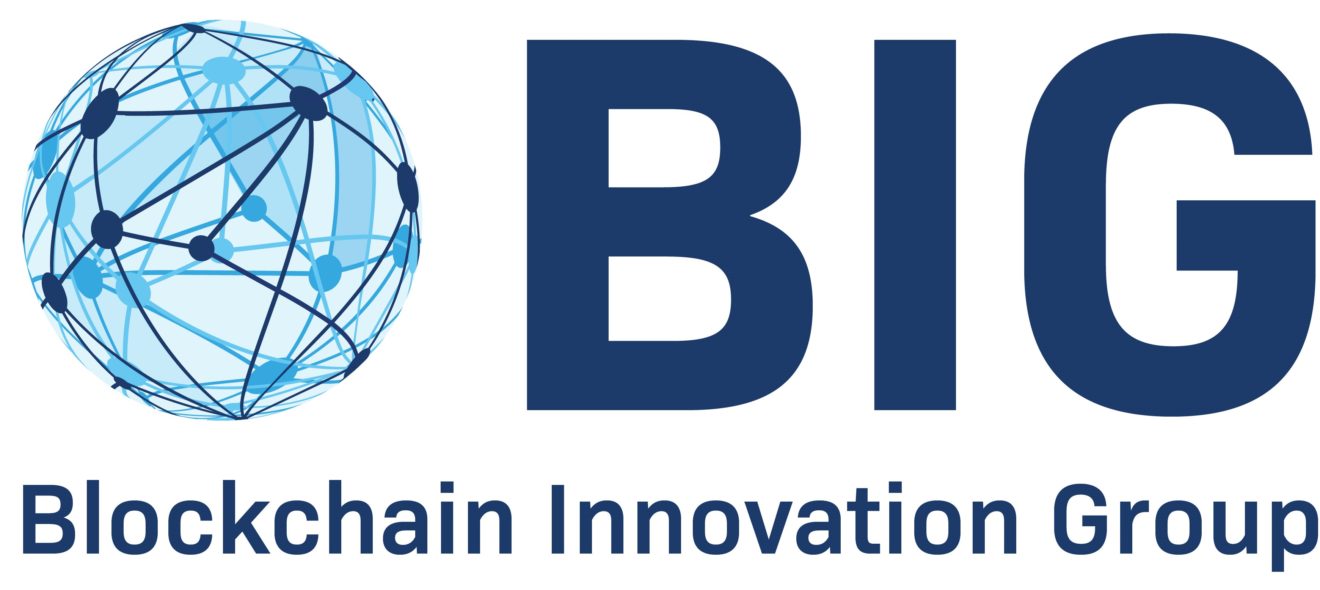 BIG Weekly Newsletter

A Message To The Reader
Welcome to the BIG weekly Newsletter.
This week read about
how
New York Attorney General shuts down two more crypto exchanges, why H&M Mitte Garden launches blockchain powered fashion rentals and how Facebook can't be trusted to manage cryptos, US Senators say following Novi launch.
Each week we focus on
Blockchain Education Basics
, so you can improve your understanding this week the topic is
Air Gap.
We offer a free consultation with access to the blockchain insights. Book your free consultation with us here.
BIG SERVICES
Would you like to know more about our services?
BIG can help your business define a crypto asset or prove you own a crypto. We are EXPERTS in this field with a proven track record of astounding results.
CAPITAL MARKET INFRASTRUCTURE
: If you need help to define and implement your digital asset or crypto currencies service and product strategy you have come to the right place. Our hands-on digital asset issuance, trading, custody experience in designing regulatory compliant services, assessing available solutions and implementing them gives you the power to offer the services to your existing or new customers.

Contact us

.
CRYPTO OWNERSHIP & FORENSIC
: Do you own cryptocurrencies and need to prove that to someone without revealing the Private Key? Or do you need to check if someone really owns the assets they are claiming to hold? In either case we just have the right offering for you. Click

here
for more information.
If you are interested in more of our services including Data Protection and C-Level Education, click
here
for more information.
BLOCKCHAIN EDUCATION BASICS
AIR GAP
- Air Gapping is a process of keeping your machine disconnected from the Internet
. If you are a person or an exchange, you will have two sets of keys for the wallet used to store cryptocurrencies: a public key and a private key. A public key is one part of the address which is available to all and sundry to send cryptocurrencies to the designated holder. The private key is used as a form of digital signature to authorise a transaction.
BLOCKCHAIN HEADLINES
New York Attorney General shuts down two more crypto exchanges
In addition to closing these exchanges, the New York Attorney General Letitia James directed another three platforms to immediately provide information about their activities and products.
H&M Mitte Garden launches blockchain powered fashion rentals
One of H&M's specialty stores, Mitte Garden in Berlin, is launching a clothing rental service that uses blockchain. SPIN, developed by Lablaco, uses IoT and blockchain to track the rented clothing.
Facebook can't be trusted to manage cryptos, US Senators say following Novi launch
Facebook had just announced the pilot launch of Novi, the new name and brand for the digital wallet that will help people send and hold Libra digital currencies.
REGULATED DIGITAL ASSETS (STO, TRADING, CUSTODY, COMPLIANCE)
Gary Gensler Explains Why SEC Approves a Bitcoin Futures ETF
SEC Chairman Gary Gensler has shared why SEC decided to approve a bitcoin futures exchange-traded fund to trade on the NYSE. Meanwhile, the Commission has not approved a spot bitcoin ETF.
Coinbase and iVE.ONE provide institutional clients with access to digital assets through strategic partnership
This strategic move makes iVE.ONE the only platform provider to offer a full range of services in addition to security tokens, powered by Coinbase.
Nomura, Daiwa invest in SBI's Osaka Digital Exchange for security tokens
Nomura and Daiwa Securities are to each take 5% stakes in the Osaka Digital Exchange, which is creating a marketplace for security tokens. ODX will start trading stocks in the spring of 2022, with STO to follow.
FINANCIAL SERVICES & CENTRAL BANK DIGITAL CURRENCY (CBDC)
Euroclear consortium trials CBDC for government bond settlement
The Euroclear consortium announced the results of its wholesale central bank digital currency trials with the Banque de France. The group used the CBDC to settle French treasury bond transactions.
Iran to pilot 'National Cryptocurrency,' amend Central Bank law
The central bank of Iran is gearing up to begin the pilot phase of its digital currency project soon. The monetary authority is preparing to move forward with a plan to reform the legislation that governs its own activities.
Digital yuan's anonymity is misunderstood, says China's digital currency leader
Digital yuan wallets have multiple tiers, and each tier is authorized to transact larger total values. The aim is to support anonymous small value payments but traceable larger amounts.
CRYPTOCURRENCIES, DeFi and NFT
BTC futures Open interest soars leading up to Bitcoin ETF's official launch
The first exchange-traded fund based on bitcoin futures was launched in the United States. So far, Proshares Bitcoin Strategy ETF is trading above the ETF's initial value when the opening bell kick-started trading.
Mudrex launches DeFi mutual fund model for retail investors
Cryptocurrency asset management firm Mudrex has announced the launch of its new Coin Sets investment vehicle.. The new offering allows investors to diversify their asset portfolio across a range of high-performing decentralized finance.
Chinese E-commerce Giant JD.com Reveals NFTs
JD.com's tech arm revealed its non-fungible token technology and plans, following in the heels of its rival Alibaba.
The NFTs, JD's first, are minted and released on JD Technology's own blockchan, dubbed JD Chain.
RECOMMENDED INDUSTRY REPORTS AND BOOKS
Digital Assets: Finstar Space magazine
Innovative ecosystems are emerging around digital assets. The Finstar and Hypothekarbank Lenzburg teams want to be at the forefront so that they get to know the possibilities of the technology and the customers of the new opportunities that can benefit.
International Securities Services Association
The

DLT

Voice

of

the

Customer Working Group recently

conducted

a

survey of Asset Owners and Investment Managers to

highlight

where

they

are

on

their journey

towards

DLT

based

investments (tokenised assets, Crypto currencies).
PODCAST SERIES
THE SWISS ROAD TO CRYPTO PODCAST
In this podcast Didier Borel discovers people in Switzerland playing an active role in crypto and tech. He talks to entrepreneurs, tech innovators and disruptors shaping the future in this country.

Switzerland has always played a key role in banking and has recognized the need to foster innovation.
Laura Shin is a crypto/blockchain journalist and host of the Unchained and Unconfirmed podcasts. As a former senior editor of Forbes, she was the first mainstream reporter to cover crypto assets full-time. She gives an overview to all experts and novices alike on the use cases making a real impact, and their vision for the future of this innovative technology!
CRYPTO VALLEY CONFERENCE 2021
Got a question?
Or perhaps a suggestion? We'd love your feedback.
Contact Rali Hill
- content provider of this Newsletter.