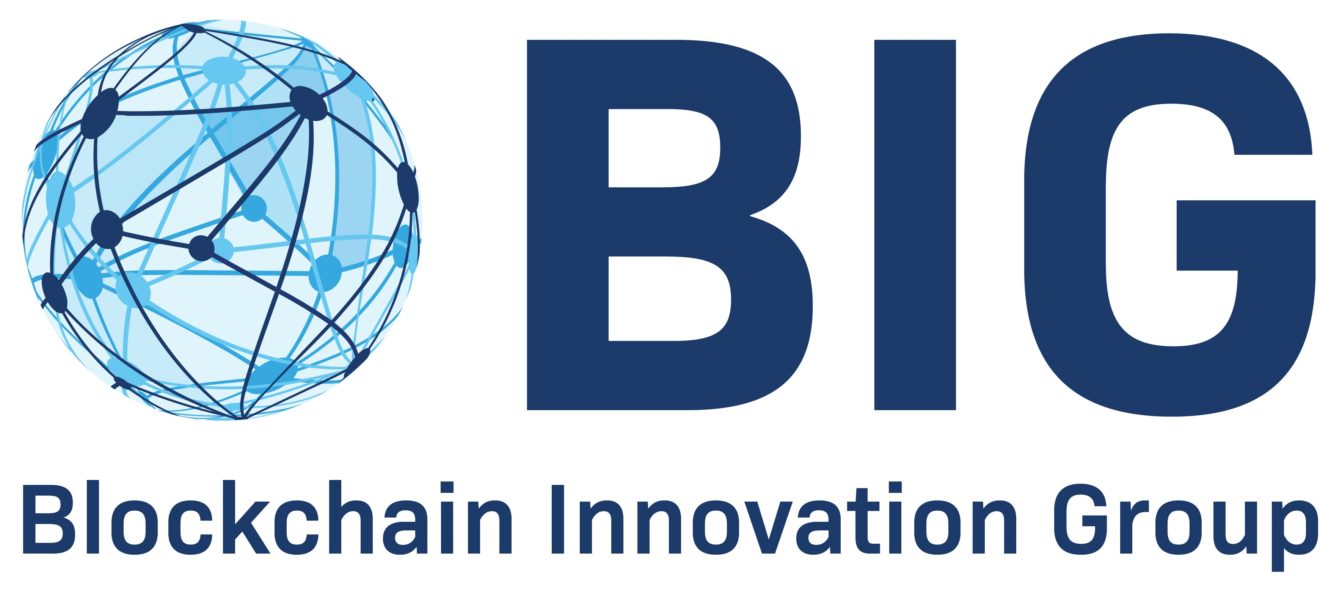 BIG Weekly Newsletter

A Message To The Reader
Welcome to the BIG weekly Newsletter.
This week read about how
Swiss FlowBank to open crypto 'Gateways' following $11.8M investment from CoinShares, why Swiss crypto exchange aims for IPO and how 81 of the Top 100 Public Companies are using blockchain technology.
Each week we focus on
Blockchain Education Basics
, so you can improve your understanding this week the topic is Parachains.
Remember to listen to our Partner Podcasts -

THE SWISS ROAD TO CRYPTO

with

Didier Borel

.
In this episode Didier Borel and his guests Mauro Cappiello and Alex Poltorak discuss some of the major news headlines relating to crypto in the month of September 2021.
We offer a free consultation with access to the blockchain insights. Book your free consultation with us here.
BIG SERVICES
Would you like to know more about our services? We can help provide your business complete a due-diligence before entering an investment. BIG can also help your business obtain funding by managing your investor story.
DUE DILIGENCE
: What you do not know will hurt you! Therefore, we encourage you to complete a due-diligence before you enter an investment. Our experiences and dedicated resources will enhance your investment decision and improve your long-term return. Click

here
for more information.
FUNDING AND INVESTOR READINESS
: If you need help to prepare a convincing equity & investor story, BIG will provide the full preparation service to secure your investor readiness and ensure a professional appearance. Click

here
for more information.
If you are interested in more of our services including Data Protection and C-Level Education, click
here
for more information.
BLOCKCHAIN EDUCATION BASICS
Parachains
- are individual blockchains running in parallel within the Polkadot ecosystem. They take their name from the concept of parallelized chains that run parallel to the Relay Chain. Due to their parallel nature, they are able to parallelize transaction processing and achieve scalability of the Polkadot system.
BLOCKCHAIN HEADLINES
Swiss FlowBank to open crypto 'Gateways' following $11.8M investment from CoinShares
The bank plans to offer customers the ability to directly buy, hold and sell cryptocurrencies and other tokenized assets, directly from their FlowBank accounts.
Swiss crypto exchange aims for IPO
Swiss crypto company Smart Valor has recently raised CHF3 million from investors as part of its plans for a public listing.
81 of the Top 100 Public Companies are using blockchain technology
Corporate interest in blockchain has been obvious over the last few years. Major banks and institutions are opening up to the idea that blockchain and cryptocurrencies will improve their traditional systems.
REGULATED DIGITAL ASSETS (STO, TRADING, CUSTODY, COMPLIANCE)
Swiss regulations give greater certainty to digital tokens
Swiss financial regulation in general, and FINMA's regulations and guidance in particular, is principle-based and technology-neutral. This is also true for the legal framework applying to tokens.
German Regulator BaFin Grants Third Crypto Custody License to Tangany
Tangany has received a license from the BaFin as the third regulated service provider for the custody of digital assets in the country to provide crypto custody business.
MUFG, SBI share roadmap for Japanese security tokens
MUFG announced the results of the Security Token Research Consortium's work towards creating a Japanese infrastructure for tokenized securities.
FINANCIAL SERVICES & CENTRAL BANK DIGITAL CURRENCY (CBDC)
ECB slams Bitcoin, talks about CBDC in 5 year timeframe
The European Central Bank's Ulrich Bindseil said Bitcoin as an efficient payment instrument was an illusion and painted a picture of what a
central bank digital currency
might look like in five years.
Deutsche Börse to Roll Out Digital Post-trade Platform
Deutsche Börse plans to launch a regulatory compliant, fully digital post-trade platform called D7, anchored in the recently introduced German digital securities law framework.
McKinsey highlights uncertain payments future with CBDC, stablecoins
McKinsey highlights the regulatory uncertainties that surround growing stablecoin usage and the heightened interest in CBDCs.
CRYPTOCURRENCIES, DeFi and NFT
Bitcoin futures ETF approval likely to be delayed until 2022, market analyst says
More than a dozen firms are still waiting to hear whether their respective filings for bitcoin-based ETFs will progress to the public markets.
Regulated Swiss bank SEBA to provide access to permissioned DeFi
FINMA regulated digital asset bank SEBA announced the launch of SEBA Earn. Its offering will include access to permissioned DeFi, staking services and cryptocurrency.
Coinbase follows FTX and Binance in launching NFT marketplace
With 68 million verified users and 8.8 million monthly active users as of Q2 2021, Coinbase's entry into the NFT industry could provide competition for established marketplaces like OpenSea.
RECOMMENDED INDUSTRY REPORTS AND BOOKS
Digital Assets: Finstar Space magazine
Innovative ecosystems are emerging around digital assets. The Finstar and Hypothekarbank Lenzburg teams want to be at the forefront so that they get to know the possibilities of the technology and the customers of the new opportunities that can benefit.
International Securities Services Association
The

DLT

Voice

of

the

Customer Working Group recently

conducted

a

survey of Asset Owners and Investment Managers to

highlight

where

they

are

on

their journey

towards

DLT

based

investments (tokenised assets, Crypto currencies).
PODCAST SERIES
THE SWISS ROAD TO CRYPTO PODCAST
In this podcast Didier Borel discovers people in Switzerland playing an active role in crypto and tech. He talks to entrepreneurs, tech innovators and disruptors shaping the future in this country.

Switzerland has always played a key role in banking and has recognized the need to foster innovation.
Laura Shin is a crypto/blockchain journalist and host of the Unchained and Unconfirmed podcasts. As a former senior editor of Forbes, she was the first mainstream reporter to cover crypto assets full-time. She gives an overview to all experts and novices alike on the use cases making a real impact, and their vision for the future of this innovative technology!
BLOCKCHAIN IN FINANCIAL SERVICES
Got a question?
Or perhaps a suggestion? We'd love your feedback.
Contact Rali Hill
- content provider of this Newsletter.