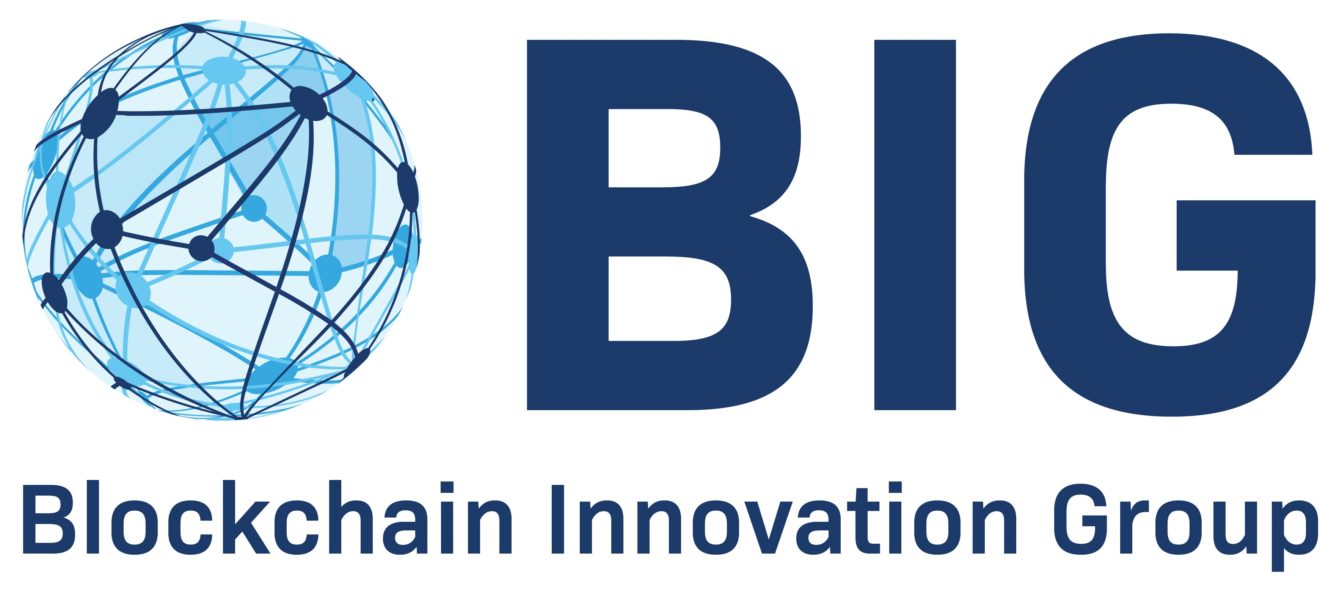 BIG Weekly Newsletter

A Message To The Reader
Welcome to the BIG weekly Newsletter.
This week read about
how Switzerland's SEBA Bank snags first FINMA License for liquid crypto funds, why BNY Mellon is using blockchain for trade finance, and how 85% of World's largest VCs bet on blockchain and crypto.
We offer a free consultation with access to the blockchain insights. Book your free consultation with us here.
BIG SERVICES
Would you like to know more about our services?
BIG can help your business define a crypto asset or prove you own a crypto. We are EXPERTS in this field with a proven track record of astounding results.
CAPITAL MARKET INFRASTRUCTURE
: If you need help to define and implement your digital asset or crypto currencies service and product strategy you have come to the right place. Our hands-on digital asset issuance, trading, custody experience in designing regulatory compliant services, assessing available solutions and implementing them gives you the power to offer the services to your existing or new customers.

Contact us

.
CRYPTO OWNERSHIP & FORENSIC
: Do you own cryptocurrencies and need to prove that to someone without revealing the Private Key? Or do you need to check if someone really owns the assets they are claiming to hold? In either case we just have the right offering for you. Click

here
for more information.
If you are interested in more of our services including Data Protection and C-Level Education, click
here
for more information.
BLOCKCHAIN EDUCATION BASICS
BAAS
(Blockchain-as-a-Service)
- is the third-party creation and management of cloud-based networks for companies in the business of building blockchain applications. These third-party services are a relatively new development in the growing field of blockchain technology, The business of blockchain technology has moved well beyond its best-known use in cryptocurrency transactions and has broadened to address secure transactions of all kinds.
BLOCKCHAIN HEADLINES
Switzerland's SEBA Bank snags first FINMA License for liquid crypto funds
SEBA Bank has been given permission by regulators to offer digital assets to Swiss-domiciled mutual funds, the first such license to be granted in Switzerland, according to the cryptocurrency-focused financial services firm.
BNY Mellon using blockchain for trade finance
BNY Mellon announced it is part of the Marco Polo blockchain trade finance network and notes that blockchain can reduce the risk of the same invoices being used at multiple banks.
85% of World's largest VCs bet on blockchain and crypto
Out of the world's 20 largest venture funds, 17 have invested in companies involved in blockchain technology or cryptocurrencies, implying that 85% of the world's biggest investors have committed part of their funds.
REGULATED DIGITAL ASSETS (STO, TRADING, CUSTODY, COMPLIANCE)
A look back at the development of security tokens in Berlin's blockchain ecosystem
Security token, equity token, tokenized security or digital security, BaFin understands tokens, which holders are entitled to membership rights or claims under the law of obligations.
Hong Kong start-up Fraction sells Thai beach villas and townhouses in US$150 tokens, making real estate affordable in bite-size slices
Developers teamed up with start-up Fraction in putting together a STO slated for the first quarter of 2022, targeting both Thai and offshore investors.
OECD blockchain forum: tokenization needs updated qualified investor definition
Discussion about how tokenization enables greater financial inclusion. However, even if the investment amount is significantly smaller, many types of assets require wealthy accredited or professional investor status.
FINANCIAL SERVICES & CENTRAL BANK DIGITAL CURRENCY (CBDC)
Credit Suisse acts as depositary for tokenized stocks on public Ethereum
Swiss digital asset firm Taurus announced that ski resort Alaïa used its platform to tokenize its stock on the public Ethereum blockchain. The shares were deposited with Credit Suisse, which integrated the Taurus suite to manage the shares digitally.
BIS joins forces with seven central banks to explore practicality of retail CDBCs
A group formed by seven central banks and BIS has now turned to practical policy and implementation issues for retail CBDCs.
Soramitsu partners with Laos on second CBDC project in ASEAN
Japanese blockchain firm Soramitsu announced it has signed an agreement with Laos' central bank, the Bank of the Lao P.D.R, to commence research into a CBDC.
CRYPTOCURRENCIES, DeFi and NFT
Bitcoin will become currency in Brazil soon, according to federal deputy Aureo Ribeiro
The federal deputy in Brazil, stated that bitcoin might become a recognized currency in Brazil and Brazilians may be able to purchase houses, cars, and fast food at McDonald's with cryptocurrency in the near future.
Large institutional, DeFi activities dominate India crypto
Driven by institutional investors and rapidly expanding decentralized finance (DeFi) activity, India could soon become a hub for cryptocurrency-related investments in the Central, Southern Asia and Oceania region.
American collectibles giant Topps launches Series 2 MLB NFT collection
The latest non-fungible token products from Topps follow the company's MLB Inception NFT collection release. The collectibles company Topps says that it's the firm's largest MLB NFT launch ever.
RECOMMENDED INDUSTRY REPORTS AND BOOKS
Digital Assets: Finstar Space magazine
Innovative ecosystems are emerging around digital assets. The Finstar and Hypothekarbank Lenzburg teams want to be at the forefront so that they get to know the possibilities of the technology and the customers of the new opportunities that can benefit.
International Securities Services Association
The

DLT

Voice

of

the

Customer Working Group recently

conducted

a

survey of Asset Owners and Investment Managers to

highlight

where

they

are

on

their journey

towards

DLT

based

investments (tokenised assets, Crypto currencies).
PODCAST SERIES
THE SWISS ROAD TO CRYPTO PODCAST
In this podcast Didier Borel discovers people in Switzerland playing an active role in crypto and tech. He talks to entrepreneurs, tech innovators and disruptors shaping the future in this country.

Switzerland has always played a key role in banking and has recognized the need to foster innovation.
Laura Shin is a crypto/blockchain journalist and host of the Unchained and Unconfirmed podcasts. As a former senior editor of Forbes, she was the first mainstream reporter to cover crypto assets full-time. She gives an overview to all experts and novices alike on the use cases making a real impact, and their vision for the future of this innovative technology!
BLOCKCHAIN IN FINANCIAL SERVICES
Got a question?
Or perhaps a suggestion? We'd love your feedback.
Contact Rali Hill
- content provider of this Newsletter.