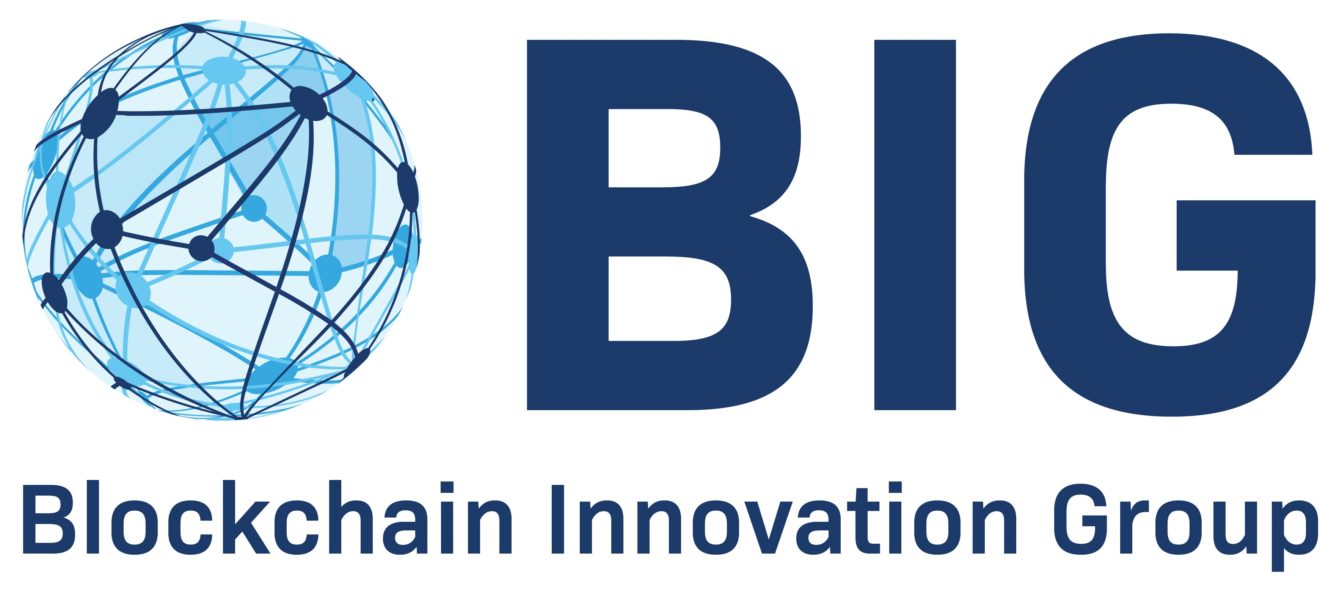 BIG Weekly Newsletter

A Message To The Reader
Welcome to the BIG weekly Newsletter.
This week read about how
Swiss market watchdog approves first crypto asset fund, why China's Great Firewall censors crypto websites Coingecko, Coinmarketcap, Tradingview and how Swiss blockchain firm Authena raises CHF 2.3 Million in seed funding.
Each week we focus on
Blockchain Education Basics
, so you can improve your understanding this week the topic is
Parity
.
We offer a free consultation with access to the blockchain insights. Book your free consultation with us here.
BIG SERVICES
Would you like to know more about our services? We can help provide your business complete a due-diligence before entering an investment. BIG can also help your business obtain funding by managing your investor story.
DUE DILIGENCE
: What you do not know will hurt you! Therefore, we encourage you to complete a due-diligence before you enter an investment. Our experiences and dedicated resources will enhance your investment decision and improve your long-term return. Click

here
for more information.
FUNDING AND INVESTOR READINESS
: If you need help to prepare a convincing equity & investor story, BIG will provide the full preparation service to secure your investor readiness and ensure a professional appearance. Click

here
for more information.
If you are interested in more of our services including Data Protection and C-Level Education, click
here
for more information.
BLOCKCHAIN EDUCATION BASICS
Parity
- The term parity can be used in a few ways when trading, but always as an expression of equality. The most common use of parity is in the forex market, where it signifies the point where two currencies have an equal value. That would mean that the exchange rate between the two currencies is exactly 1/1. Parity can also be used in options, when an option's value is equal to its intrinsic value, or on exchanges when multiple bids are identical and as such equal.
BLOCKCHAIN HEADLINES
Swiss market watchdog approves first crypto asset fund
The Crypto Market Index Fund is reserved for qualified investors and classified in the category "other funds for alternative investments" presenting particular risks, FINMA stated.
China's Great Firewall censors crypto websites Coingecko, Coinmarketcap, Tradingview
China likes to censor the internet and via the combination of legislative actions and technologies enforced by Beijing, GFW exists in full force today.
Swiss blockchain firm Authena raises CHF 2.3 Million in seed funding
Authena, Swiss blockchain-based technology solutions provider announced that it has closed a CHF 2.3 million seed funding round from angel investors from Switzerland and the United Kingdom.
REGULATED DIGITAL ASSETS (STO, TRADING, CUSTODY, COMPLIANCE)
The security token market cap surpasses $1.12 Billion
Security token industry is firing on all cylinders, despite some intriguing market developments. As the STO market cap has now surpassed $1.12 billion, it becomes apparent demand for these assets is still rising.
S. Korea bans virtual asset services staff from trading their platform's tokens
Crypto services providers must set up internal processes for the conflict of interest rules within a month. Those who don't will be facing suspension of business and up to KRW 100 million ($85,000) in penalties.
Securitize launches secondary market trading for security tokens
Securitize launched its secondary market trading venue for security tokens, Securitize Markets, after acquiring DTM, the FINRA registered ATS and SEC-registered broker-dealer.
FINANCIAL SERVICES & CENTRAL BANK DIGITAL CURRENCY (CBDC)
HSBC supportive of CBDC, working with 8 nations
HSBC Group CEO shared his views on CBDC. HSBC is already working with central banks of the UK, France, Canada, Singapore, mainland China, Hong Kong, Thailand and the UAE for research.
China's central bank says all cryptocurrency-related activities are illegal, vows harsh crackdown
The People's Bank of China said services offering trading, order matching, token issuance and derivatives for virtual currencies are strictly prohibited.
Thai-HK cross border CBDC cuts payment costs
BIS Innovation Hub published a report on Project Inthanon-LionRock Phase 2, the cross border central bank digital currency project between the Bank of Thailand and the Hong Kong Monetary Authority.
CRYPTOCURRENCIES, DeFi and NFT
Bitcoin Lightning nodes and channels hit record highs
The number of Lightning Network nodes has increased 160% over the past 12 months, while the number of channels is up 170% since January. The node count for Bitcoin's leading layer-two solution, the LN, has spiked to record levels following a surge of adoption.
The SEC successfully put DeFI on notice
Unlike Coinbase, a centralized public company listed on the Nasdaq exchange, DeFi upstarts purport to be autonomous software programs running on a blockchain—a network of computer databases made airtight from tampering with cryptography.
Stablecoin launch and NFT integration back COTI's rise to a new all-time high
The blockchain ecosystem has evolved significantly over the past decade as smart contract capabilities have moved the industry from being a simple medium of exchange to a bustling ecosystem full of DeFi and NFT.
HUMANITARIAN & NOT FOR PROFIT
NFT project to donate 100% of income to help afghan women access education
Bookblocks.io, an NFT company has partnered with a New York-based company, Women for Afghan Women to help women in Afghanistan have access to education.
RECOMMENDED INDUSTRY REPORTS AND BOOKS
Digital Assets: Finstar Space magazine
Innovative ecosystems are emerging around digital assets. The Finstar and Hypothekarbank Lenzburg teams want to be at the forefront so that they get to know the possibilities of the technology and the customers of the new opportunities that can benefit.
International Securities Services Association
The

DLT

Voice

of

the

Customer Working Group recently

conducted

a

survey of Asset Owners and Investment Managers to

highlight

where

they

are

on

their journey

towards

DLT

based

investments (tokenised assets, Crypto currencies).
PODCAST SERIES
THE SWISS ROAD TO CRYPTO PODCAST
In this podcast Didier Borel discovers people in Switzerland playing an active role in crypto and tech. He talks to entrepreneurs, tech innovators and disruptors shaping the future in this country.

Switzerland has always played a key role in banking and has recognized the need to foster innovation.
Laura Shin is a crypto/blockchain journalist and host of the Unchained and Unconfirmed podcasts. As a former senior editor of Forbes, she was the first mainstream reporter to cover crypto assets full-time. She gives an overview to all experts and novices alike on the use cases making a real impact, and their vision for the future of this innovative technology!
BLOCKCHAIN IN FINANCIAL SERVICES
Got a question?
Or perhaps a suggestion? We'd love your feedback.
Contact Rali Hill
- content provider of this Newsletter.