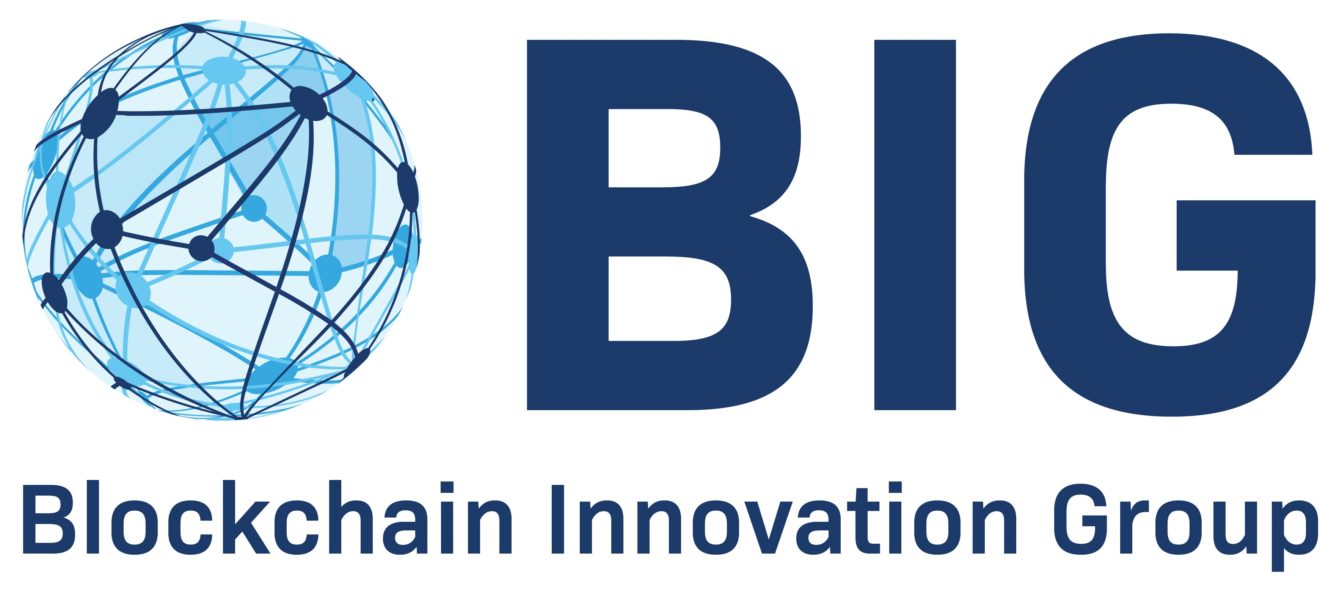 BIG Weekly Newsletter

A Message To The Reader
Welcome to the BIG weekly Newsletter.
This week read about how
US crypto custody firm Fireblocks sets up Swiss office for DACH expansion plans, why ABN Amro joins Paxos blockchain securities settlement platform
and how
Coinbase to invest US$500 Million into crypto assets.
Each week we focus on
Blockchain Education Basics
, so you can improve your understanding this week the topic is
Metadata.
Watch the episode of "Relai Bitcoin Session" with Mauro Cappiello as a special guest, where exciting personalities and experts from the Bitcoin world share knowledge, experiences and opinions.
Remember to listen to our Partner Podcasts -

THE SWISS ROAD TO CRYPTO

with

Didier Borel

.
In this episode, Henri Pihkala - CEO at Streamr, talks about what it takes to build a decentralized network. He explains the success that they had with their test net and how Twitter could become a decentralized network with Streamr.
We offer a free consultation with access to the blockchain insights. Book your free consultation with us here.
BIG SERVICES
Would you like to know more about our services?
BIG can help your business define a crypto asset or prove you own a crypto. We are EXPERTS in this field with a proven track record of astounding results.
CAPITAL MARKET INFRASTRUCTURE
: If you need help to define and implement your digital asset or crypto currencies service and product strategy you have come to the right place. Our hands-on digital asset issuance, trading, custody experience in designing regulatory compliant services, assessing available solutions and implementing them gives you the power to offer the services to your existing or new customers.

Contact us

.
CRYPTO OWNERSHIP & FORENSIC
: Do you own cryptocurrencies and need to prove that to someone without revealing the Private Key? Or do you need to check if someone really owns the assets they are claiming to hold? In either case we just have the right offering for you. Click

here
for more information.
If you are interested in more of our services including Data Protection and C-Level Education, click
here
for more information.
BLOCKCHAIN EDUCATION BASICS
Metadata
is data that provides further information about other data. Principally metadata can be descriptive for identification purposes, including title, abstract, author, keywords and structural for interactive purposes, including types, versions, relationships, other characteristics of digital materials.
BLOCKCHAIN HEADLINES
US crypto custody firm Fireblocks sets up Swiss office for DACH expansion plans
Fireblocks has doubled its European team to support the increasing number of institutional customers in the DACH region.
ABN Amro joins Paxos blockchain securities settlement platform
ABN Amro Clearing has joined the Paxos Settlement Service that uses blockchain to settle listed US equity trades. Members include Bank of America, Credit Suisse, Instinet, Societe Generale and Wedbush.
Coinbase to invest US$500 Million into crypto assets
Coinbase's crypto asset investment allocation will be driven by its aggregate custodial crypto balances which means that its customers will drive its investment strategy.
REGULATED DIGITAL ASSETS (STO, TRADING, CUSTODY, COMPLIANCE)
German regulator approves the first Bitcoin-based security token offering
BaFin has approved the STO for game publisher Exordium's EXOeu token. This makes STOKR the first security token issuance platform to be approved by BaFin to host a Bitcoin sidechain-based STO.
IX Swaps Security Token Solutions See Successful IDO And IEO
IX Swap is the first decentralized exchange for security tokens and tokenized stocks. The project has focused on bridging the gap between CeFi and DeFi by providing liquidity.
Tokenized real estate market remains stable at $31M+ in Aug 2021, as total security token market exceeds $1B
The team at Security Token Market, which serves as an information resource for blockchain-enabled security tokens, aims to focus on industry-specific stats and related terms for the different properties that Security Token Market has been tracking.
FINANCIAL SERVICES & CENTRAL BANK DIGITAL CURRENCY (CBDC)
The Chinese digital yuan shows success, but WeChat and Alipay pose threats
China is at the forefront of countries exploring CBDCs after Beijing's digital yuan was successfully tested in 11 major Chinese cities. The digital yuan has been used to conduct more than 70 million retail transactions.
UK Parliament's House of Lords Launches CBDC Inquiry
The House of Lords Economic Affairs Committee has launched an inquiry into CBDCs. The committee is seeking thoughts on the main benefits and risks or CBDCs and traceability and privacy issues.
Turkey partners with tech defense firms in CBDC research
The Central Bank of the Republic of Turkey announced it signed agreements with several institutions to set up its Digital Turkish Lira Collaboration Platform as part of the next stage of its CBDC research.
CRYPTOCURRENCIES, DeFi and NFT
Bitcoin price plunge hits Cardano, Solana and other cryptos amid worries of Evergrande default
Global markets fears that Evergrande's troubles could lead to fallout for the Chinese and global economies prompted a selloff in riskier assets.
DeFi platform Vee Finance exploited for $35M on Avalanche blockchain
Decentralized finance platform Vee Finance reported $35 million in losses in an exploit, just a few days after launching its mainnet on the Avalanche network.
SoftBank leads $680 million funding round in NFT fantasy soccer game Sorare
Blockchain-based Sorare has raised $680M in a funding round led by SoftBank. The cards are traded in the form of NFTs, a crypto asset which records the ownership status of digital goods on the blockchain.
HUMANITARIAN & NOT FOR PROFIT
World peace and bitcoin charity
Bitcoin will ultimately "fix the money" and enable world peace, but we can bring this future about more quickly through contributions to the Bitcoin charity.
RECOMMENDED INDUSTRY REPORTS AND BOOKS
Digital Assets: Finstar Space magazine
Innovative ecosystems are emerging around digital assets. The Finstar and Hypothekarbank Lenzburg teams want to be at the forefront so that they get to know the possibilities of the technology and the customers of the new opportunities that can benefit.
International Securities Services Association
The

DLT

Voice

of

the

Customer Working Group recently

conducted

a

survey of Asset Owners and Investment Managers to

highlight

where

they

are

on

their journey

towards

DLT

based

investments (tokenised assets, Crypto currencies).
PODCAST SERIES
THE SWISS ROAD TO CRYPTO PODCAST
In this podcast Didier Borel discovers people in Switzerland playing an active role in crypto and tech. He talks to entrepreneurs, tech innovators and disruptors shaping the future in this country.

Switzerland has always played a key role in banking and has recognized the need to foster innovation.
Laura Shin is a crypto/blockchain journalist and host of the Unchained and Unconfirmed podcasts. As a former senior editor of Forbes, she was the first mainstream reporter to cover crypto assets full-time. She gives an overview to all experts and novices alike on the use cases making a real impact, and their vision for the future of this innovative technology!
BLOCKCHAIN IN FINANCIAL SERVICES
Got a question?
Or perhaps a suggestion? We'd love your feedback.
Contact Rali Hill
- content provider of this Newsletter.