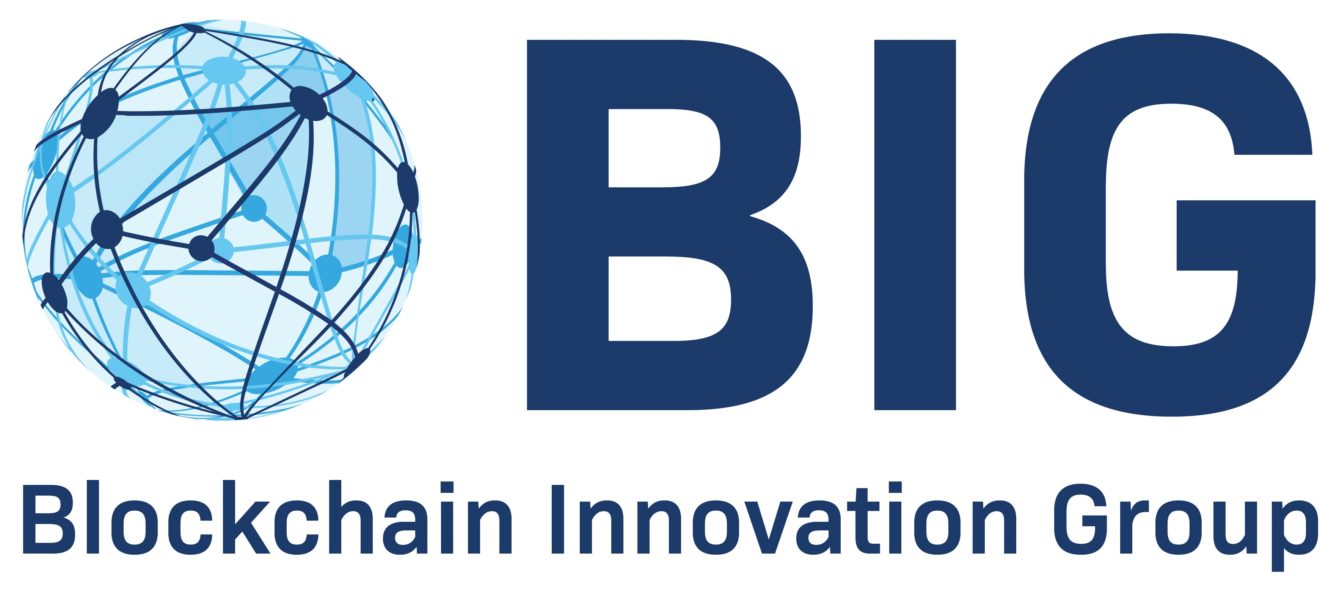 BIG Weekly Newsletter

A Message To The Reader
Welcome to the BIG weekly Newsletter.
This week read about how
Swiss DLT stock exchange wins long-awaited license to operate,
why Blockchain-based invoice factoring firm Hiveterminal expands to DACH region
and how SWIFT to trial trade finance anti-fraud blockchain MonetaGo.
Each week we focus on
Blockchain Education Basics
, so you can improve your understanding this week the topic is
Airdrop.
We offer a free consultation with access to the blockchain insights. Book your free consultation with us here.
BIG SERVICES
Would you like to know more about our services? We can help provide your business detailed analysis of public funding calls. BIG can also help your business obtain prove of ownership of cryptocurrencies. We are EXPERTS in this field with a proven track record of astounding results.
GOVERNMENT FUNDING
: The detailed analysis of public funding calls and the in-depth understanding of evaluation criteria can overwhelm companies busy with their daily business. BIG can support the application process with customised services from selecting suitable calls, analysing the critical elements of the call, the establishment of complementary and highly effective consortia, to writing convincing, compelling and competitive proposals. Click

here

for more information.
COMPLIANCE - Proving Ownership of Cryptocurrencies
: Do you own cryptocurrencies and need to prove that to someone without revealing the Private Key? Or do you need to check if someone really owns the assets they are claiming to hold? Or do you have any questions regarding cryptocurrency inheritances? Click
here
for more information.
If you are interested in more of our services including Data Protection and C-Level Education, click
here
for more information.
BLOCKCHAIN EDUCATION BASICS
Airdrop
-
in the cryptocurrency business,
involves sending coins or tokens to wallet addresses in order to promote awareness of a new virtual currency. Small amounts of the new virtual currency are sent to the wallets of active members of the blockchain community for free or in return for a small service, such as retweeting a post sent by the company issuing the currency.
BLOCKCHAIN HEADLINES
Swiss DLT stock exchange wins long-awaited license to operate
The licensing milestone means that
SIX Digital Exchange
can now trade securities, such as company shares and bonds, on a digital platform that is similar to blockchain.
Blockchain-based invoice factoring firm Hiveterminal expands to DACH region
Blockchain-based Hiveterminal aims to start relationships with Swiss-based SMEs who need fast and continuous access to liquidity
without applying for bank financing.
SWIFT to trial trade finance anti-fraud blockchain MonetaGo
MonetaGo announced an international PoC with SWIFT for its blockchain fraud mitigation solution for trade finance.
The solution uses APIs and aims to prevent fraudulent trade finance.
REGULATED DIGITAL ASSETS (STO, TRADING, CUSTODY, COMPLIANCE)
DBS Digital Exchange to grow Security Token Offerings
The platform plans to tap on the growing popularity of cryptocurrencies and digital assets among corporate investors, accredited individuals and family offices.
Binance faces regulatory issues in Lithuania for offering derivatives services
The Bank of Lithuania had issued a warning to Binance UAB regarding its investment services. The issue arose due to the company providing unlicensed services that did not meet the regulations of the country.
Bitfinex to roll out Security Token Offerings platform in Kazakhstan
The new Bitfinex STO trading platform is now ready to operate in Kazakhstan. It will allow investors access the tokenized securities and blockchain-based equities. Bitfinex cryptocurrency exchange plans to launch a trading platform that focuses on STOs.
FINANCIAL SERVICES & CENTRAL BANK DIGITAL CURRENCY (CBDC)
CLS, JP Morgan, Bank America to explore blockchain for FX PvP settlement
CLS will pilot its blockchain foreign exchange solution, CLSNet, with 12 global banks for PvP. B
anks participating in the CLSNet PvP trial include Bank of America, BNP Paribas, Citigroup, Deutsche Bank, JP Morgan, Natwest, and UBS.
Nigeria's CBDC 'a Safer Option' than privately issued cryptocurrencies: Central Bank official
As part of the Central Bank of Nigeria's digital currency charm offensive, the institution's deputy governor, has claimed that the country's upcoming CBDC will be a "safer option from privately issued cryptocurrency."
Bundesbank on CBDC: banks should not be protected like endangered species
One of the biggest risks is the impact on commercial banks if consumers switch bank deposits to a CBDC. That's particularly a concern in times of crisis. Hence there's a good chance that there will be digital euro balance limits.
CRYPTOCURRENCIES, DeFi and NFT
Bitwise joins hunt for Bitcoin ETF approval with futures product filing
The asset manager is teaming up with ETF Series Solutions in its bid to get a U.S. bitcoin ETF over the finish line. ETF Series Solutions has filed to launch a bitcoin futures exchange-traded fund (ETF) in partnership with Bitwise, a provider of crypto-based funds.
Stablecoins, DeFi "Will Challenge" traditional banks: BIS
The head of the innovation hub at the BIS has warned central banks that they must act quickly in response to the rise of cryptocurrencies and decentralized finance.
Google partners with NFT leader Dapper Labs to support Flow blockchain
Search engine giant Google is joining forces with Canadian blockchain studio Dapper Labs to help support the development of new Web 3 products and services, including the wildly popular NFT marketplace.
HUMANITARIAN & NOT FOR PROFIT
Blockchain: A driver for social impact in Africa
United Nations was recognized for its use of blockchain technology in the disbursement of funds to refugees that have no access to a bank account or in the identity storage of same refugees.
RECOMMENDED INDUSTRY REPORTS AND BOOKS
Digital Assets: Finstar Space magazine
Innovative ecosystems are emerging around digital assets. The Finstar and Hypothekarbank Lenzburg teams want to be at the forefront so that they get to know the possibilities of the technology and the customers of the new opportunities that can benefit.
International Securities Services Association
The

DLT

Voice

of

the

Customer Working Group recently

conducted

a

survey of Asset Owners and Investment Managers to

highlight

where

they

are

on

their journey

towards

DLT

based

investments (tokenised assets, Crypto currencies).
PODCAST SERIES
THE SWISS ROAD TO CRYPTO PODCAST
In this podcast Didier Borel discovers people in Switzerland playing an active role in crypto and tech. He talks to entrepreneurs, tech innovators and disruptors shaping the future in this country.

Switzerland has always played a key role in banking and has recognized the need to foster innovation.
Laura Shin is a crypto/blockchain journalist and host of the Unchained and Unconfirmed podcasts. As a former senior editor of Forbes, she was the first mainstream reporter to cover crypto assets full-time. She gives an overview to all experts and novices alike on the use cases making a real impact, and their vision for the future of this innovative technology!
BLOCKCHAIN IN FINANCIAL SERVICES
Got a question?
Or perhaps a suggestion? We'd love your feedback.
Contact Rali Hill
- content provider of this Newsletter.