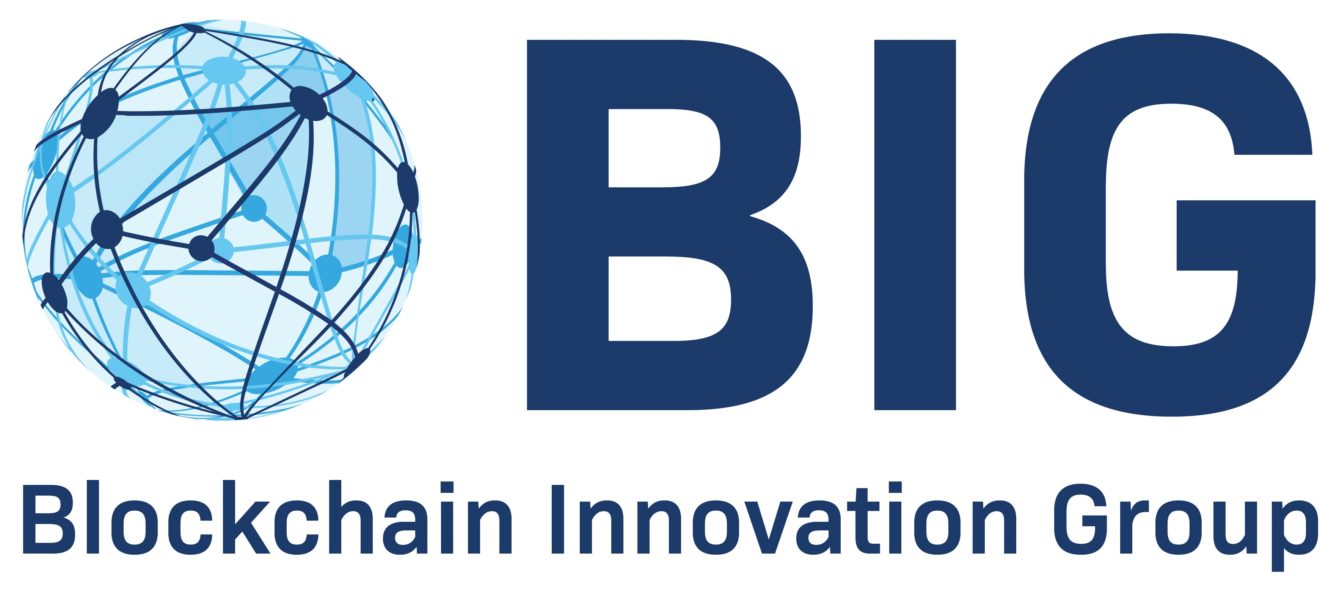 BIG Weekly Newsletter

A Message To The Reader
Welcome to the BIG weekly Newsletter.
This week read about how
1.8
million euros in seed financing for crypto investment startup Coinpanion, why enterprise blockchain firm MineHub lists on TSX Venture exchange and how Telefónica Tech launches blockchain-based document certification service.
Each week we focus on
Blockchain Education Basics
, so you can improve your understanding this week the topic is
Off-Chain Transactions
.
We offer a free consultation with access to the blockchain insights. Book your free consultation with us here.
BIG SERVICES
Would you like to know more about our services? We can help provide your business complete a due-diligence before entering an investment. BIG can also help your business obtain funding by managing your investor story.
DUE DILIGENCE
: What you do not know will hurt you! Therefore, we encourage you to complete a due-diligence before you enter an investment. Our experiences and dedicated resources will enhance your investment decision and improve your long-term return. Click

here
for more information.
FUNDING AND INVESTOR READINESS
: If you need help to prepare a convincing equity & investor story, BIG will provide the full preparation service to secure your investor readiness and ensure a professional appearance. Click

here
for more information.
If you are interested in more of our services including Data Protection and C-Level Education, click
here
for more information.
BLOCKCHAIN EDUCATION BASICS
Off-Chain Transactions
- refer to those transactions occurring on a cryptocurrency network which move the value outside of the blockchain. Due to their zero/low cost, off-chain transactions are gaining popularity, especially among large participants.
BLOCKCHAIN HEADLINES
1.8 million euros in seed financing for crypto investment startup Coinpanion
The start-up takes care of everything, from simple market entry to the automatic management of cryptocurrencies.
Enterprise blockchain firm MineHub lists on TSX Venture exchange
Enterprise blockchain firm MineHub listed on Canada's TSX Venture exchange following a CAD 10 million fundraising and currently has a market cap of CAD 51 million.
Telefónica Tech launches blockchain-based document certification service
Each certification generated through the TrustOS managed blockchain service combines the digital signature of the user with a trace of the content to be certified and the time stamp inherent in blockchain to establish the time at which the certification was issued.
REGULATED DIGITAL ASSETS (STO, TRADING, CUSTODY, COMPLIANCE)
Security tokens market cap surpasses $1 Billion, showing signs of solid growth
The security tokens market cap recently surpassed the $1 billion mark, indicating that these blockchain-powered digital tokens have strong potential for steady growth in the foreseeable future.
SEC threatened to sue Coinbase over lending product
Coinbase had been in discussions with the SEC over its program. Despite these ongoing discussions, the SEC issued a Wells Notice -the regulator's formal way of announcing it may bring charges against companies.
UK's FCA mulls cryptocurrency regulations
The Chair of the UK's FCA talked about the potential to regulate cryptocurrencies beyond the FCA's current responsibilities, which mainly relate to ensuring AML compliance.
FINANCIAL SERVICES & CENTRAL BANK DIGITAL CURRENCY (CBDC)
UK to research hardware wallets for tokenized CBDC
The project is more about thought leadership than designing a specific solution for the UK's CBDC, where a decision on a sovereign digital currency has not yet been made.
Nigeria's CBDC set for pilot rollout on Independence Day
Nigeria's CBDC project comes amid significant anti-crypto policies from the CBN and negative cryptocurrency sentiments from several government officials.
JD.com collaborates with Chinese bank on digital yuan giveaway
China's fifth largest state-owned bank, and the Chinese e-commerce giant JD.com jointly launched a second offering of their CBDC giveaway to encourage people to adopt the CBDC.
CRYPTOCURRENCIES, DeFi and NFT
El Salvador just became the first country to accept bitcoin as legal tender
El Salvador has become the first country in the world to make the cryptocurrency Bitcoin legal tender. Advocates of the digital currency, including the country's president, Nayib Bukele, say the policy that took effect Tuesday morning was historic.
New DeFi platform to tackle critical flaws in synthetic asset protocols
A new DeFi platform focused on synthetic assets says existing projects have critical flaws that need to be addressed — including low liquidity and poor usability.
ICPunks to release 10,000 free NFTs in debut drop on the Internet Computer
ICPunks clown-based collectibles are inspired by musical duo Insane Clown Posse and NFT project, CryptoPunks. ICPunks has announced the release of 10,000 NFT on the IC.
HUMANITARIAN & NOT FOR PROFIT
Giveli.st launches campaign to raise over USD $1 Million for humanitarian support to the people of Afghanistan
Donations made with Crypto, Stocks, and DAF are supported, as is making a donation to increase the matching pool and amplify the communities giving.
RECOMMENDED INDUSTRY REPORTS AND BOOKS
Digital Assets: Finstar Space magazine
Innovative ecosystems are emerging around digital assets. The Finstar and Hypothekarbank Lenzburg teams want to be at the forefront so that they get to know the possibilities of the technology and the customers of the new opportunities that can benefit.
International Securities Services Association
The

DLT

Voice

of

the

Customer Working Group recently

conducted

a

survey of Asset Owners and Investment Managers to

highlight

where

they

are

on

their journey

towards

DLT

based

investments (tokenised assets, Crypto currencies).
PODCAST SERIES
THE SWISS ROAD TO CRYPTO PODCAST
In this podcast Didier Borel discovers people in Switzerland playing an active role in crypto and tech. He talks to entrepreneurs, tech innovators and disruptors shaping the future in this country.

Switzerland has always played a key role in banking and has recognized the need to foster innovation.
Laura Shin is a crypto/blockchain journalist and host of the Unchained and Unconfirmed podcasts. As a former senior editor of Forbes, she was the first mainstream reporter to cover crypto assets full-time. She gives an overview to all experts and novices alike on the use cases making a real impact, and their vision for the future of this innovative technology!
Got a question?
Or perhaps a suggestion? We'd love your feedback.
Contact Rali Hill
- content provider of this Newsletter.