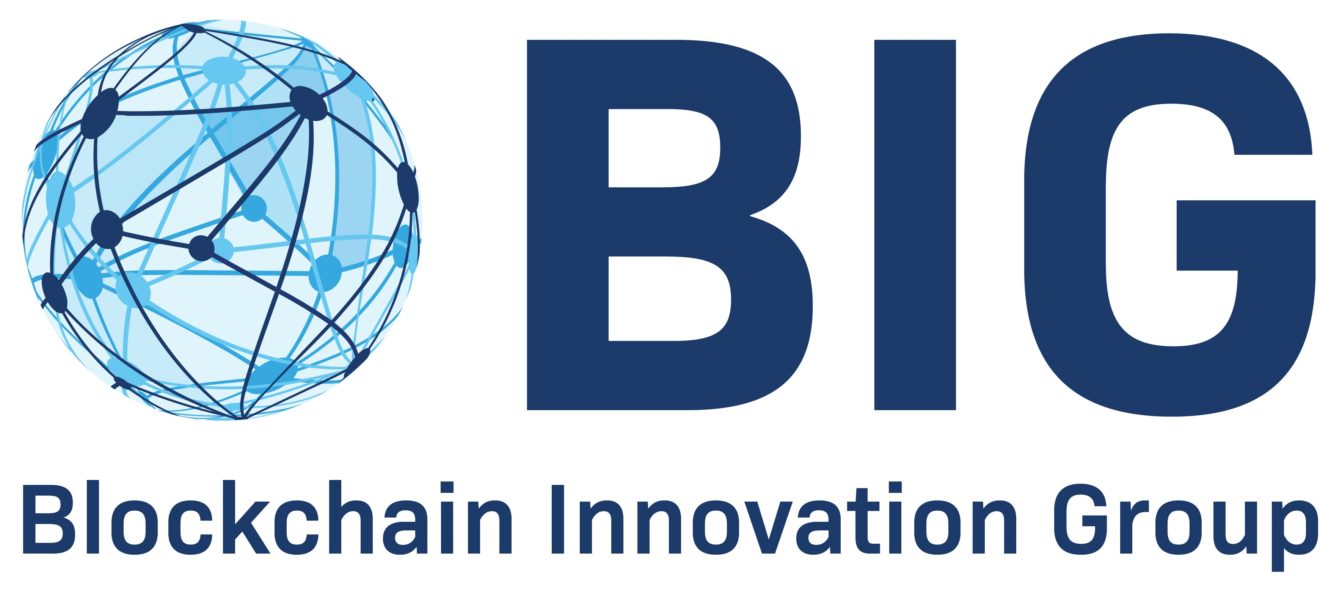 BIG Weekly Newsletter

A Message To The Reader
Welcome to the BIG weekly Newsletter.
This week read about how
Swiss luxury hotel to accept crypto payments, why China extends use of blockchain for securities and how Facebook may launch digital wallet this year before own stablecoin.
Each week we focus on
Blockchain Education Basics
, so you can improve your understanding this week the topic is

Sound money

.
We offer a free consultation with access to the blockchain insights. Book your free consultation with us here.
BIG SERVICES
Would you like to know more about our services?
BIG can help your business define a crypto asset or prove you own a crypto. We are EXPERTS in this field with a proven track record of astounding results.
CAPITAL MARKET INFRASTRUCTURE
: If you need help to define and implement your digital asset or crypto currencies service and product strategy you have come to the right place. Our hands-on digital asset issuance, trading, custody experience in designing regulatory compliant services, assessing available solutions and implementing them gives you the power to offer the services to your existing or new customers.

Contact us

.
CRYPTO OWNERSHIP & FORENSIC
: Do you own cryptocurrencies and need to prove that to someone without revealing the Private Key? Or do you need to check if someone really owns the assets they are claiming to hold? In either case we just have the right offering for you. Click

here
for more information.
If you are interested in more of our services including Data Protection and C-Level Education, click
here
for more information.
BLOCKCHAIN EDUCATION BASICS
Sound money
- is money that is not prone to sudden appreciation or depreciation in purchasing power over the long term, aided by self-correcting mechanisms inherent in a free-market system.
BLOCKCHAIN HEADLINES
Swiss luxury hotel to accept crypto payments
Chedi Andermatt will accept payments in Bitcoin and Ethereum but will consider adding other cryptocurrency options in the future. To facilitate the payments, the resort will partner with payment service providers Worldline and Bitcoin Suisse.
China extends use of blockchain for securities
The stock exchanges of Shenzhen and Shanghai are using blockchain and integrated their solution with the CSRC for supervision.
Facebook may launch digital wallet this year before own stablecoin
The company's leadership would like to launch the digital wallet, Novi, at the same time as Facebook's own digital currency, a stablecoin called Diem that will be tied to the value of the dollar.
REGULATED DIGITAL ASSETS (STO, TRADING, CUSTODY, COMPLIANCE)
Real estate tokens are leading among security tokens
The number of publicly announced STOs increased in real estate
as more and more investors begin to familiarize themselves with STOs.
Mitsui to launch digital assets securities platform for tokenized real

estate
Mitsui Bussan Digital Asset Management announced plans to issue regulated digital asset securities linked to real estate. Initially, the Alterna solution will launch as a beta version limited to 20-30 participants.
Hong Kong Securities Commission issues warning against unauthorized tokens
The Hong Kong Securities and Futures Commission issued a warning regarding the "collective investment scheme". CIS includes digital tokens and initial coin offerings, not authorized under the Securities and Futures Ordinance.
FINANCIAL SERVICES & CENTRAL BANK DIGITAL CURRENCY (CBDC)
Nigeria awards CBDC contract to Bitt
The company's primary corporate mission is to enable financial access for citizens, merchants and banking institutions. It stated financial inclusion as a key aim for the Eastern Caribbean CBDC.
Singapore ponders CBDC release with shortlist of companies
The 15 finalists that are chosen will help Singapore build and release a retail central bank digital currency (CBDC).
India's central bank may start CBDC trials in Dec 2021
The bank is keen to tread cautiously to ensure it's not possible to clone the digital currency and be careful about the impact on monetary policy and the banking system.
CRYPTOCURRENCIES, DeFi and NFT
Solana (SOL) cryptocurrency hits new high as altcoins rival Bitcoin and Ethereum.
Solana's SOL token rose to become the seventh-most valuable cryptocurrency this week. The token made its debut only 18 months ago but now has a market value of over $30 billion.
Leading DeFi projects launch $100M global adoption initiative
The initiative built on the Celo ecosystem, identified a lack of inclusivity and accessibility in the traditional financial markets and aims to utilize the decentralized nature of crypto and blockchain to provide finance to the world's 6 billion mobile phone users.
Doge NFT rides into fractional ownership with $DOG tokens
The process will work with Fractional.art first "fractionalizing" the NFT before it goes to a "batch auction" sale on Miso, a decentralized-finance protocol, which will then distribute $DOG tokens to participants.
HUMANITARIAN & NOT FOR PROFIT
Prioritizing humanity ahead of profits through NFTs
Humanity is facing more problems than climate change. The world is confronted with some of the greatest challenges of our time. A major inflection point in prioritizing human over financial capital, driven by the intersection of blockchain, DAOs and NFTs.
RECOMMENDED INDUSTRY REPORTS AND BOOKS
Digital Assets: Finstar Space magazine
Innovative ecosystems are emerging around digital assets. The Finstar and Hypothekarbank Lenzburg teams want to be at the forefront so that they get to know the possibilities of the technology and the customers of the new opportunities that can benefit.
International Securities Services Association
The

DLT

Voice

of

the

Customer Working Group recently

conducted

a

survey of Asset Owners and Investment Managers to

highlight

where

they

are

on

their journey

towards

DLT

based

investments (tokenised assets, Crypto currencies).
PODCAST SERIES
THE SWISS ROAD TO CRYPTO PODCAST
In this podcast Didier Borel discovers people in Switzerland playing an active role in crypto and tech. He talks to entrepreneurs, tech innovators and disruptors shaping the future in this country.

Switzerland has always played a key role in banking and has recognized the need to foster innovation.
Laura Shin is a crypto/blockchain journalist and host of the Unchained and Unconfirmed podcasts. As a former senior editor of Forbes, she was the first mainstream reporter to cover crypto assets full-time. She gives an overview to all experts and novices alike on the use cases making a real impact, and their vision for the future of this innovative technology!
Got a question?
Or perhaps a suggestion? We'd love your feedback.
Contact Rali Hill
- content provider of this Newsletter.