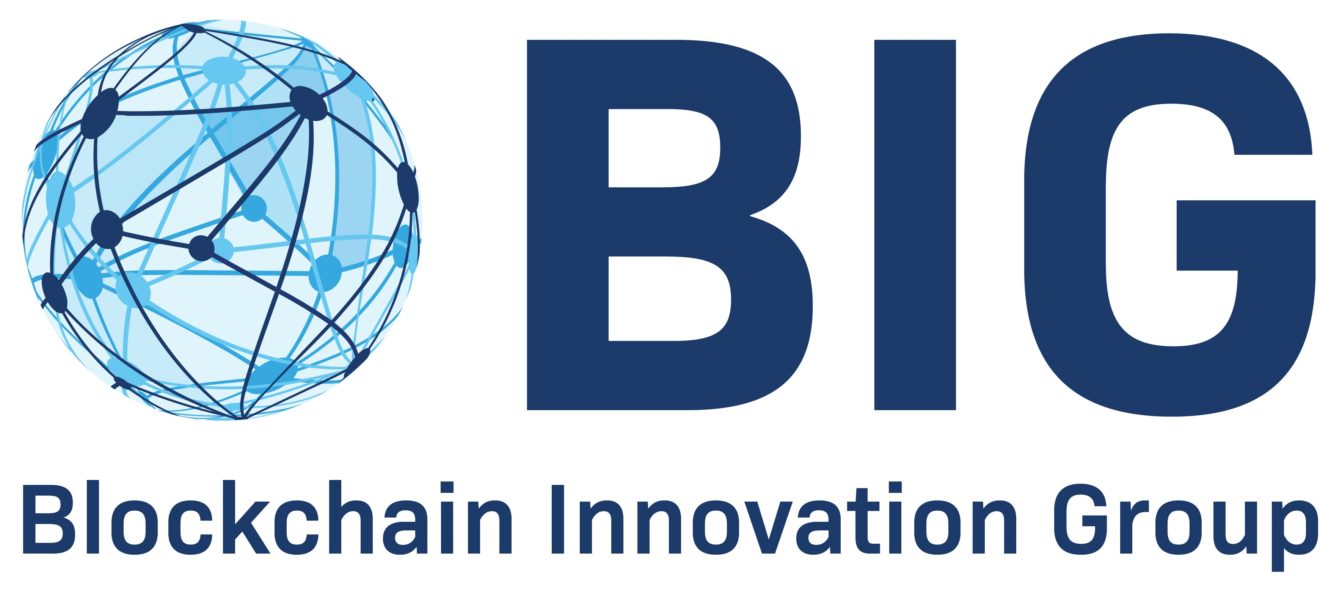 BIG Weekly Newsletter

A Message To The Reader
Welcome to the BIG weekly Newsletter.
This week read about how
55% of world top banks have invested in blockchain and crypto companies, why PayPal launches its cryptocurrency service in the UK and how Worldline, Bitcoin Suisse enable Swiss merchants to accept bitcoin payments.
BIG was part of the initiative of BEKB project during the design, development and implementation.
Each week we focus on Blockchain Education Basics, so you can improve your understanding this week the topic is
Safu
.
Remember to listen to our Partner Podcasts -

THE SWISS ROAD TO CRYPTO

with

Didier Borel

.
In this episode

Didier Borel

and

Tomer Strolight

talk about his most recent article "The problem with Ethereum." They discuss further how Bitcoin remained true to its promise and the transition to Proof of Stake, Defi and NFT.
If you have any questions or suggestions, we would be interested to hear your feedback, p
lease contact Rali Hill.
We offer a free consultation with access to the blockchain insights. Book your free consultation with us here.
BIG SERVICES
Would you like to know more about our services? We can help provide your business detailed analysis of public funding calls. BIG can also help your business obtain prove of ownership of cryptocurrencies. We are EXPERTS in this field with a proven track record of astounding results.
GOVERNMENT FUNDING
: The detailed analysis of public funding calls and the in-depth understanding of evaluation criteria can overwhelm companies busy with their daily business. BIG can support the application process with customised services from selecting suitable calls, analysing the critical elements of the call, the establishment of complementary and highly effective consortia, to writing convincing, compelling and competitive proposals. Click

here

for more information.
COMPLIANCE - Proving Ownership of Cryptocurrencies
: Do you own cryptocurrencies and need to prove that to someone without revealing the Private Key? Or do you need to check if someone really owns the assets they are claiming to hold? Or do you have any questions regarding cryptocurrency inheritances? Click
here
for more information.
If you are interested in more of our services including Data Protection and C-Level Education, click
here
for more information.
BLOCKCHAIN EDUCATION BASICS
Safu
- The acronym "SAFU" came to stand for "Secure Asset Fund for Users". This means an emergency reserve is held to protect any invested assets. This money would then be used to pay back investors in the event of a hack or other event resulting in the loss of user assets.
BLOCKCHAIN HEADLINES
55% of world top banks have invested in blockchain and crypto companies
Out of the world's top 100 banks by AuM, 55 have invested in crypto and blockchain companies.
PayPal launches its cryptocurrency service in the UK
The online payments giant would let British customers buy, hold and sell digital currencies. It marks the first international expansion of PayPal's crypto product.
Worldline, Bitcoin Suisse enable Swiss merchants to accept bitcoin payments
The integrated service allows over 85,000 Swiss merchants on Worldline's network to accept Bitcoin and Ether as a payment option at the POS and in e-commerce.
REGULATED DIGITAL ASSETS (STO, TRADING, CUSTODY, COMPLIANCE)
Lofty AI launches its liquid real estate tokenization marketplace on Algorand
Lofty AI announces the launch of its liquid real estate marketplace on the Algorand blockchain, including the introduction of a sixth tokenized property listing as it gains momentum in disrupting access to real estate ownership.
Crypto Asset Rating launches Reg. S security token for non-USA investors
The security token is backed by Class B Common Stock and is exempt from registration under Regulation S of the Securities Act of 1933.
COVAC token, the first-ever crypto COVID vaccine token skyrockets 180x in 2 Months
With vaccine passports touted to remain a permanent fixture of international travel and even domestic mobility, this new crypto initiative seems to be riding the wave of recovery with its $COVAC cryptocurrency.
FINANCIAL SERVICES & CENTRAL BANK DIGITAL CURRENCY (CBDC)
Bank of Thailand decides direction for retail CBDC pilots in 2022
The Bank of Thailand has outlined the direction for piloting its retail central bank digital currency (CBDC). It awarded a contract for a CBDC prototype to central bank service provider G+D.
Lloyds Banking Group is looking to hire a Digital Currency Manager
The Manager will develop payments use cases and initiate investments around digital currencies. The bank is investing $4.09B into its people, platforms and data.
Wells Fargo, JP Morgan to offer clients Bitcoin via NYDIG
According to SEC filings, both JP Morgan and Wells Fargo plan to offer Bitcoin to their clients through Bitcoin asset manager NYDIG.
There were two filings for JP Morgan, one for investments via NYDIG Private Bitcoin Fund LP, and the other for a similar one in the Caymans.
CRYPTOCURRENCIES, DeFi and NFT
Bitcoin returns to classic resistance, but belief in a fresh BTC price pullback is fading
Bitcoin's failure to hold $50,000 straightaway this time around had disappointed some, while some analysts were clear that the "bargain" BTC buy levels had already come and gone.
DeFi automated market maker IX.Swap debuts on Cardano-backed OccamRazer launchpad
IX.Swap, DeFi liquidity pool provider is debuting on the Cardano backed OccamRazer decentralized launchpad.
Visa buys a $150k NFT as Opensea passes $1bn turnover for August
Visa wants to partner with the community to make NFTs usable and accessible. A short term objective is to help businesses and brands mint and sell NFTs and Visa is working on "concepts and partnerships" that will support NFT buyers, sellers and creators.
HUMANITARIAN & NOT FOR PROFIT
Global NGO, CARE, Partners with Binance to Launch Crypto Vouchers For Women in Kenya
CARE has announced 2 pilot programs to deliver crypto-based vouchers to members of the community affected by the COVID-19 pandemic in Kenya.
RECOMMENDED INDUSTRY REPORTS AND BOOKS
Digital Assets: Finstar Space magazine
Innovative ecosystems are emerging around digital assets. The Finstar and Hypothekarbank Lenzburg teams want to be at the forefront so that they get to know the possibilities of the technology and the customers of the new opportunities that can benefit.
International Securities Services Association
The

DLT

Voice

of

the

Customer Working Group recently

conducted

a

survey of Asset Owners and Investment Managers to

highlight

where

they

are

on

their journey

towards

DLT

based

investments (tokenised assets, Crypto currencies).
PODCAST SERIES
THE SWISS ROAD TO CRYPTO PODCAST
In this podcast Didier Borel discovers people in Switzerland playing an active role in crypto and tech. He talks to entrepreneurs, tech innovators and disruptors shaping the future in this country.

Switzerland has always played a key role in banking and has recognized the need to foster innovation.
Laura Shin is a crypto/blockchain journalist and host of the Unchained and Unconfirmed podcasts. As a former senior editor of Forbes, she was the first mainstream reporter to cover crypto assets full-time. She gives an overview to all experts and novices alike on the use cases making a real impact, and their vision for the future of this innovative technology!
Got a question?
Or perhaps a suggestion? We'd love your feedback.
Contact Rali Hill
- content provider of this Newsletter.