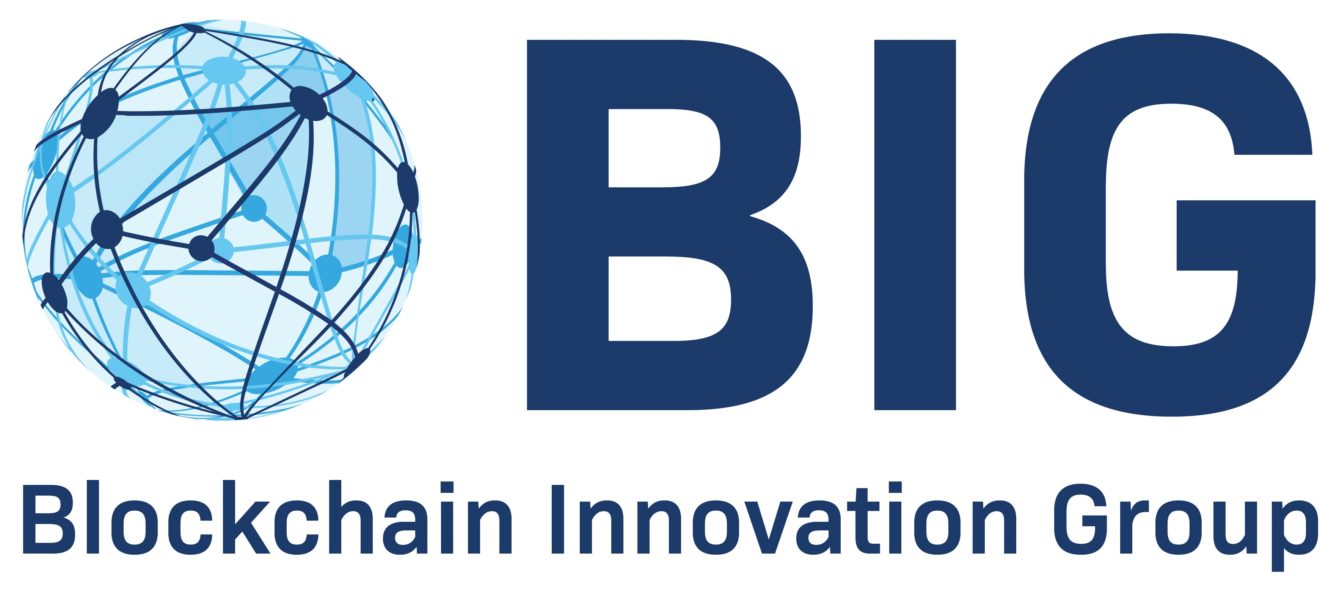 BIG Weekly Newsletter

A Message To The Reader
Welcome to the BIG weekly Newsletter.
This week read about how blockchain security firm CertiK raises $24M in funding round, why Microsoft is looking to use the ethereum blockchain to prevent piracy and how Terra Virtua moves to Polygon blockchain, citing environmental concerns.
Each week we focus on Blockchain Education Basics, so you can improve your understanding this week the topic is
Bitcoin Mempool
.
If you have any questions or suggestions, we would be interested to hear your feedback, p
lease contact Rali Hill.
We offer a free consultation with access to the blockchain insights. Book your free consultation with us here.
BIG SERVICES
Would you like to know more about our services?
We can help provide your business complete a due-diligence before entering an investment. BIG can also help your business obtain funding by managing your investor story.
DUE DILIGENCE
: What you do not know will hurt you! Therefore, we encourage you to complete a due-diligence before you enter an investment. Our experiences and dedicated resources will enhance your investment decision and improve your long-term return. Click

here
for more information.
FUNDING AND INVESTOR READINESS
: If you need help to prepare a convincing equity & investor story, BIG will provide the full preparation service to secure your investor readiness and ensure a professional appearance. Click

here
for more information.
If you are interested in more of our services including Data Protection and C-Level Education, click
here
for more information.
BLOCKCHAIN EDUCATION BASICS
Bitcoin Mempool
- The Mempool is a "waiting area" for Bitcoin transactions that each full node maintains for itself. After a transaction is verified by a node, it waits inside the Mempool until it's picked up by a Bitcoin miner and inserted into a block.
BLOCKCHAIN HEADLINES
Blockchain security firm CertiK raises $24M in funding round
Blockchain cybersecurity startup CertiK raised $24 million in an extension of its Series B funding round that was led by Tiger Global Management and GL Ventures.
Microsoft is looking to use the ethereum blockchain to prevent piracy
Microsoft is looking to use the ethereum blockchain to combat digital piracy by relying on the network's transparent and decentralized nature.
Terra Virtua moves to Polygon blockchain, citing environmental concerns
Digital collectibles platform Terra Virtua has moved from the ethereum blockchain to Polygon in an attempt to be greener. The move is part of an upgrade to take the platform out of beta testing.
REGULATED DIGITAL ASSETS (STO, TRADING, CUSTODY, COMPLIANCE)
neoFIN, Cashlink and Tangany are launching a new STO platform
The regulated crypto custodian already manages a total volume worth more than 400 million euros. This includes the wallets of the investors in the first neoFIN-STO for the Hamburg shipping company Vogemann.
SEC Chair Gary Gensler tells Sen. Elizabeth Warren that the SEC needs more regulatory authority over crypto
Gensler explains that the cryptocurrency market is made up of platforms where people can trade or lend tokens on centralized and decentralized platforms.
World of Wonders launches Security Token Offering (STO)
Wunder Sendebetrieb GmbH consequently relies on the efficiency advantages of blockchain technology when it comes to raising capital.
FINANCIAL SERVICES & CENTRAL BANK DIGITAL CURRENCY (CBDC)
Reserve Bank of India: perhaps the time for CBDCs is nigh
The Reserve Bank of India's Deputy Governor T Rabi Sankar spoke about the promise of a digital rupee, confirming that India is currently pursuing a phased strategy for its potential central bank digital currency.
Jamaica's central bank says court order required to track CBDC transactions
The Bank of Jamaica, has said customer protections prevent the ability to trace digital dollar transactions despite the technology enabling the ability to do so.
Cambodia's central bank unveils cross border digital currency payments from Malaysia
When it comes to researching CBDCs, improving cross-border transactions is a key motivation for many central banks. This is because a large proportion of international remittances is made from people sending money back home.
CRYPTOCURRENCIES, DeFi and NFT
Crypto market tops $2 trillion for the first time in nearly 3 months as bitcoin rallies
The crypto market has faced a number of headwinds over the summer. The biggest was the renewed regulatory scrutiny on the industry from authorities in China which has forced bitcoin mining operations to shut down.
DeFi's 1inch Network launches on Ethereum scaling platform optimism
The move to the layer 2 network makes 1inch Network the second decentralized finance app on Optimistic Ethereum, with the first being Uniswap.
NFT craze = Dot Com Bubble 2.0
NFTs have simply become a buzzword where the meaning of the phrase is irrelevant, but labeling products with it will surely make its price appreciate.
HUMANITARIAN & NOT FOR PROFIT
An NFT "Care Package": tokens that deliver humanitarian aid in Afghanistan
The United Nations Refugee Agency estimates that over half a million people in Afghanistan have been internally displaced this year.
RECOMMENDED INDUSTRY REPORTS AND BOOKS
Digital Assets: Finstar Space magazine
Innovative ecosystems are emerging around digital assets. The Finstar and Hypothekarbank Lenzburg teams want to be at the forefront so that they get to know the possibilities of the technology and the customers of the new opportunities that can benefit.
Cryptocurrencies for Corporate Treasury
Cryptocurrencies are experiencing a 'mainstreaming moment.' With companies like MicroStrategy and Tesla purchasing large amounts of bitcoin for treasury purposes, the question arises: can crypto become a suitable store of wealth for corporates and institutional investors.
PODCAST SERIES
THE SWISS ROAD TO CRYPTO PODCAST
In this podcast Didier Borel discovers people in Switzerland playing an active role in crypto and tech. He talks to entrepreneurs, tech innovators and disruptors shaping the future in this country.

Switzerland has always played a key role in banking and has recognized the need to foster innovation.
Laura Shin is a crypto/blockchain journalist and host of the Unchained and Unconfirmed podcasts. As a former senior editor of Forbes, she was the first mainstream reporter to cover crypto assets full-time. She gives an overview to all experts and novices alike on the use cases making a real impact, and their vision for the future of this innovative technology!
Got a question?
Or perhaps a suggestion? We'd love your feedback.
Contact Rali Hill
- content provider of this Newsletter.