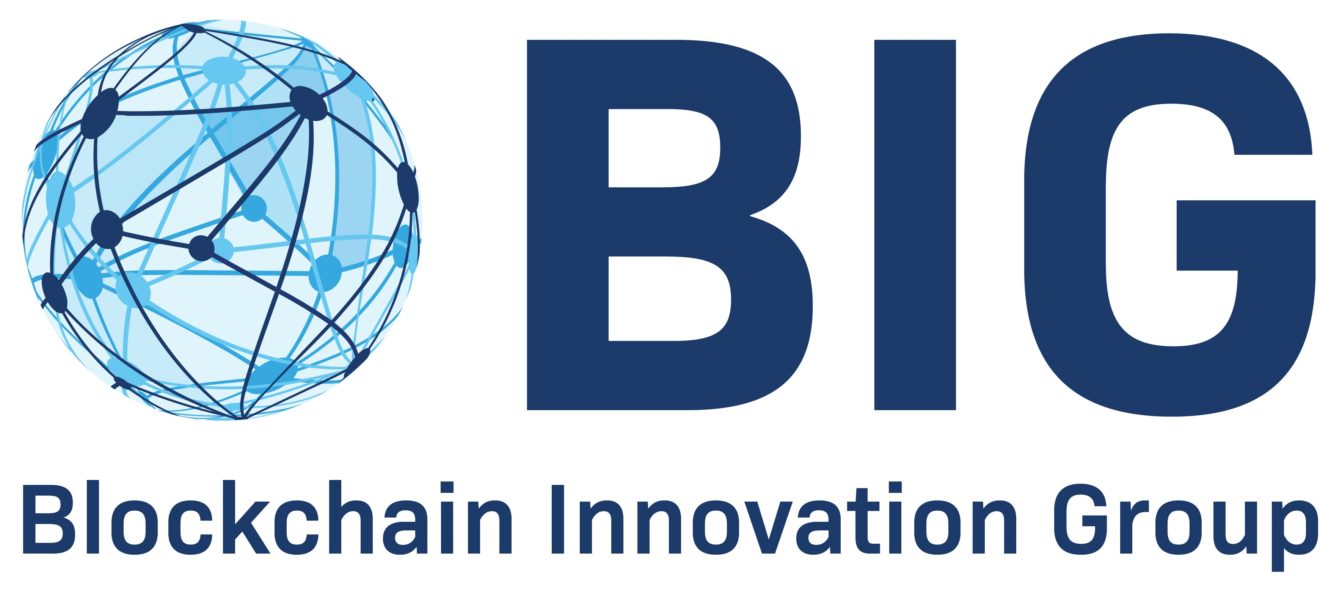 BIG Weekly Newsletter

A Message To The Reader
Welcome to the BIG weekly Newsletter.
This week read about how BBVA Spain joins Ant Group's blockchain-based trading platform Trusple, why UBS joins new blockchain-based repo platform from Broadridge and how crypto firm Circle announces intentions to be a national digital currency bank.
Each week we focus on Blockchain Education Basics, so you can improve your understanding this week the topic is
Microtransactions
.
In this episode Didier Borel and his guests Mauro Cappiello and Alex Poltorak discuss some of the major news headlines relating to crypto.
If you have any questions or suggestions, we would be interested to hear your feedback, p
lease contact Rali Hill.
We offer a free consultation with access to the blockchain insights. Book your free consultation with us here.
BIG SERVICES
Would you like to know more about our services? BIG can help your business define a crypto asset or prove you own a crypto. We are EXPERTS in this field with a proven track record of astounding results.
CAPITAL MARKET INFRASTRUCTURE
: If you need help to define and implement your digital asset or crypto currencies service and product strategy you have come to the right place. Our hands-on digital asset issuance, trading, custody experience in designing regulatory compliant services, assessing available solutions and implementing them gives you the power to offer the services to your existing or new customers.

Contact us

.
CRYPTO OWNERSHIP & FORENSIC
: Do you own cryptocurrencies and need to prove that to someone without revealing the Private Key? Or do you need to check if someone really owns the assets they are claiming to hold? In either case we just have the right offering for you. Click

here
for more information.
If you are interested in more of our services including Data Protection and C-Level Education, click
here
for more information.
BLOCKCHAIN EDUCATION BASICS
Microtransactions
- A microtransaction, in the context of digital currencies, refers to any transaction that is relatively small in value; transactional value which can be as low as sending a penny.
BLOCKCHAIN HEADLINES
BBVA Spain joins Ant Group's blockchain-based trading platform Trusple
Trusple aims to accelerate the digital transformation and facilitate the financing of international trade operations, with a special focus on small and mid-sized businesses.
UBS joins new blockchain-based repo platform from Broadridge
Broadridge has confirmed that UBS has signed up to use its new DLR trading platform that aims to transform the repo market using blockchain technology.
Crypto firm Circle announces intentions to be a national digital currency bank
Circle announced its intention to become a full-reserve national commercial bank, operating under the supervision of the Federal Reserve, U.S. Treasury, OCC and FDIC.
REGULATED DIGITAL ASSETS (STO, TRADING, CUSTODY, COMPLIANCE)
ABC & BMCP release The Tokenization 50 – 2021
When it comes to financial instruments and blockchain technology, the tokenization of securities is seen as the sector with the most imminent potential for growth.
Security Token Offerings
: The next major wave in cryptocurrency
A conventional security offering requires a registration statement with the SEC. Security Tokens leverage this conventional form of finance and digitizes transactions leveraging a blockchain layer.
Regulation remains major hurdle to digital assets
The adoption of tokenisation and digital assets by mainstream investors requires a global regulatory alignment that will not materialise anytime soon. Meanwhile, Singapore is stealing a march on rival centres.
FINANCIAL SERVICES & CENTRAL BANK DIGITAL CURRENCY (CBDC)
PNC Bank is planning a crypto offering with Coinbase
Coinbase it's working with PNC Bank, the fifth-largest bank in the U.S., on a previously undisclosed crypto project. It's just one facet of PNC's broader digital assets and blockchain strategy.
JP Morgan warns CBDC could mean banks lose 20-30% of funding
JP Morgan warns that CBDC need to be designed to avoid disintermediating commercial banks. The topic is one of the key challenges in a retail CBDC design and is widely recognized as a risk.
Jamaica's central bank mints country's first batch of CBDCs
The Bank of Jamaica minted the island nation's first batch of CBDC. The central bank has been working with Ireland-based technology firm eCurrency Mint on the project.
CRYPTOCURRENCIES, DeFi and NFT
One Bitcoin now buys 0.6 kilograms of gold as 10-year returns turn negative
Gold disappoints on practically every timeframe while heading back toward all-time lows.
BTC proponents continue to poke fun at gold bugs as the precious metal's 10-year returns flip negative.
Swisscom to pilot blockchain node on Chainlink for DeFi data
Chainlink provides external data feeds to smart contracts that run on public blockchains and operates a decentralized network of nodes to guard against a single data source being corrupted or hacked.
Porsche set to auction off design sketch as NFT
Porsche is breaking into the NFT game with a one-of-a-kind sketch. The project is being headed by Porsche Digital and start-up Fanzone. Fanzone is an NFT platform for digital sports cards.
HUMANITARIAN & NOT FOR PROFIT
CARE chooses Celo as first blockchain partner in Latin America
CARE has selected Celo, an open-source blockchain ecosystem focused on making decentralized financial systems to leverage the benefits of blockchain technology.
RECOMMENDED INDUSTRY REPORTS AND BOOKS
Digital Assets: Finstar Space magazine
Innovative ecosystems are emerging around digital assets. The Finstar and Hypothekarbank Lenzburg teams want to be at the forefront so that they get to know the possibilities of the technology and the customers of the new opportunities that can benefit.
Cryptocurrencies for Corporate Treasury
Cryptocurrencies are experiencing a 'mainstreaming moment.' With companies like MicroStrategy and Tesla purchasing large amounts of bitcoin for treasury purposes, the question arises: can crypto become a suitable store of wealth for corporates and institutional investors.
PODCAST SERIES
THE SWISS ROAD TO CRYPTO PODCAST
In this podcast Didier Borel discovers people in Switzerland playing an active role in crypto and tech. He talks to entrepreneurs, tech innovators and disruptors shaping the future in this country.

Switzerland has always played a key role in banking and has recognized the need to foster innovation.
Laura Shin is a crypto/blockchain journalist and host of the Unchained and Unconfirmed podcasts. As a former senior editor of Forbes, she was the first mainstream reporter to cover crypto assets full-time. She gives an overview to all experts and novices alike on the use cases making a real impact, and their vision for the future of this innovative technology!
Got a question?
Or perhaps a suggestion? We'd love your feedback.
Contact Rali Hill
- content provider of this Newsletter.