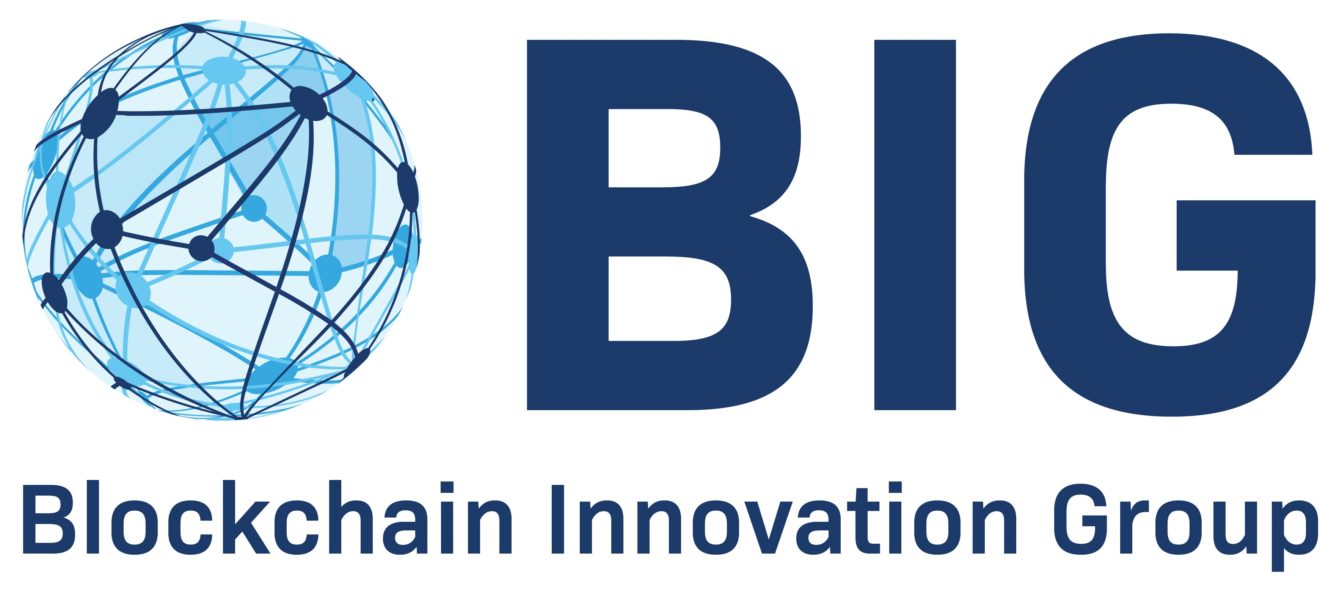 BIG Weekly Newsletter

A Message To The Reader
Welcome to the BIG weekly Newsletter.
This week read about how 2 Swiss crypto startups ate in the Mastercard Accelerator, why Nasdaq wants to be a blockchain tech disruptor and how crypto tax firm Zenledger raises $6 million amid Senate infrastructure bill battle.
Federal Council brings

DLT Act

fully into force and issues ordinance as
of 1 August 2021.
Each week we focus on Blockchain Education Basics, so you can improve your understanding this week the topic is
Bitcoin Faucet.
If you have any questions or suggestions, we would be interested to hear your feedback, p
lease contact Rali Hill.
We offer a free consultation with access to the blockchain insights. Book your free consultation with us here.
BIG SERVICES
Would you like to know more about our services?
We can help provide your business detailed analysis of public funding calls. BIG can also help your business obtain prove of ownership of cryptocurrencies. We are EXPERTS in this field with a proven track record of astounding results.
GOVERNMENT FUNDING
: The detailed analysis of public funding calls and the in-depth understanding of evaluation criteria can overwhelm companies busy with their daily business. BIG can support the application process with customised services from selecting suitable calls, analysing the critical elements of the call, the establishment of complementary and highly effective consortia, to writing convincing, compelling and competitive proposals. Click

here

for more information.
COMPLIANCE - Proving Ownership of Cryptocurrencies
: Do you own cryptocurrencies and need to prove that to someone without revealing the Private Key? Or do you need to check if someone really owns the assets they are claiming to hold? Or do you have any questions regarding cryptocurrency inheritances? Click
here
for more information.
If you are interested in more of our services including Data Protection and C-Level Education, click
here
for more information.
BLOCKCHAIN EDUCATION BASICS
Bitcoin Faucet
- Bitcoin faucets are websites or online apps that act as a reward system for users who complete tasks set forth by a particular website or app. In exchange for completing tasks or a captcha, users are awarded Satoshi, which, for those who don't know, is one-hundred-millionth of a Bitcoin.
BLOCKCHAIN HEADLINES
2 Swiss crypto startups in the Mastercard Accelerator
Start Path supports rapidly growing young companies in the areas of digital assets, blockchain and cryptocurrencies.
Nasdaq wants to be a blockchain tech disruptor
Nasdaq's 'Market Technology' division that sells solutions to other exchanges is currently used by at least nine crypto exchanges.
Crypto tax firm Zenledger raises $6 million amid Senate infrastructure bill battle
Crypto proponents are raising the alarm over broad tax reporting requirements in Congress's new bipartisan infrastructure spending bill.
REGULATED DIGITAL ASSETS (STO, TRADING, CUSTODY, COMPLIANCE)
Top Solana Ecosystem tokens by market capitalization in August 2021
Solana Ecosystem tokens are the native cryptocurrencies in Solana's ecosystem that can pass to nodes within the Solana cluster.
SEC Chairman Gensler agrees with predecessor: 'Every ICO Is a Security'
SEC Chairman believes that the vast majority of crypto tokens and initial coin offerings violate U.S. securities laws. These tokens may allow markets to be manipulated, which in turn could harm investors.
Singapore regulator allows crypto exchange to offer digital payment token services
MAS has granted an "in-principle approval" to cryptocurrency exchange Independent Reserve allowing it to operate as a regulated provider for digital payment token services.
FINANCIAL SERVICES & CENTRAL BANK DIGITAL CURRENCY (CBDC)
PayPal happy with crypto progress, but wants role as CBDC wallet
CEO Dan Schulman
has been very bullish on the progress of PayPal with cryptocurrencies, outlining some new cryptocurrency features but spent most of the time talking about CBDCs.
Ireland's Central Bank Governor says digital euro Is 'Very Likely'
The head of Ireland's central bank, who has likened the purchase of cryptocurrencies to collecting stamps, foresees a digital euro.
Estonia's central bank, ECB publish results of CBDC blockchain research
The research focused on exploring the technical capabilities of blockchain technology for a central bank digital currency.
CRYPTOCURRENCIES, DeFi and NFT
Bitcoin in pullback mode as regulatory concerns rise
Bitcoin extended its pullback as buyers continue to take profits from the $40,000 resistance level. Ongoing regulatory concerns in the U.S. and China have kept some bitcoin buyers on the sidelines, with lower support.
How bricks-and-mortar companies are merging into DeFi - without even trying
Security tokens offer vast potential to create global, liquid capital markets in which any individual or company can participate. Add DeFi into the mix, and those markets become open, automated, and decentralized.
Coca-Cola to launch NFTs in Decentraland
Avatar developer Tafi has partnered with Coca-Cola to launch branded virtual wearables as NFT. The NFT is a "Coca-Cola Friendship Box" inspired by vending machines, inside the box there are three unique NFTs.
HUMANITARIAN & NOT FOR PROFIT
Why financial inclusion is key to integrating and empowering refugees
Cryptocurrencies are enabling refugee camps to become micro-economies and empowering refugees in the process.
RECOMMENDED INDUSTRY REPORTS AND BOOKS
Digital Assets: Finstar Space magazine
Innovative ecosystems are emerging around digital assets. The Finstar and Hypothekarbank Lenzburg teams want to be at the forefront so that they get to know the possibilities of the technology and the customers of the new opportunities that can benefit.
Cryptocurrencies for Corporate Treasury
Cryptocurrencies are experiencing a 'mainstreaming moment.' With companies like MicroStrategy and Tesla purchasing large amounts of bitcoin for treasury purposes, the question arises: can crypto become a suitable store of wealth for corporates and institutional investors.
PODCAST SERIES
THE SWISS ROAD TO CRYPTO PODCAST
In this podcast Didier Borel discovers people in Switzerland playing an active role in crypto and tech. He talks to entrepreneurs, tech innovators and disruptors shaping the future in this country.

Switzerland has always played a key role in banking and has recognized the need to foster innovation.
Laura Shin is a crypto/blockchain journalist and host of the Unchained and Unconfirmed podcasts. As a former senior editor of Forbes, she was the first mainstream reporter to cover crypto assets full-time. She gives an overview to all experts and novices alike on the use cases making a real impact, and their vision for the future of this innovative technology!
Got a question?
Or perhaps a suggestion? We'd love your feedback.
Contact Rali Hill
- content provider of this Newsletter.