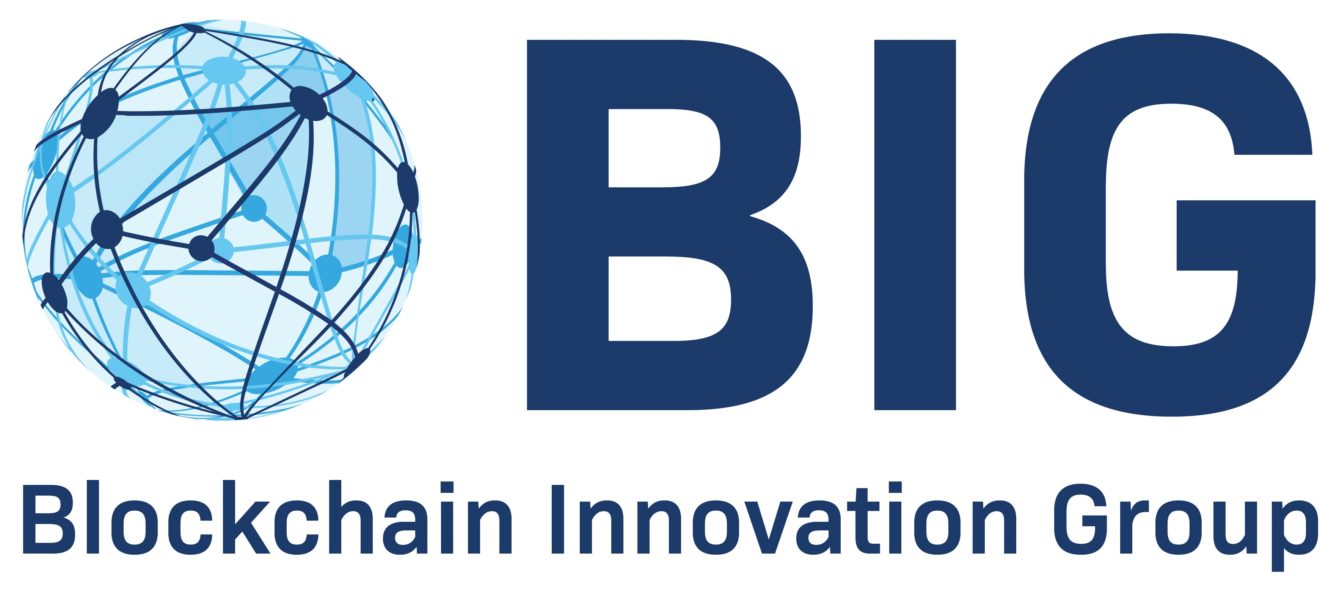 BIG Weekly Newsletter

A Message To The Reader
Welcome to the BIG weekly Newsletter.
This week read about how Julius Baer taps Wecan Comply's blockchain-based compliance platform, why Tesla to explore blockchain for sustainable batteries with miner BHP and how bitcoin and crypto custodian raises $310 million to achieve $2 billion valuation.
Each week we focus on Blockchain Education Basics, so you can improve your understanding this week the topic is
DIFFICULTY (Bitcoin)
.
If you have any questions or suggestions, we would be interested to hear your feedback, p
lease contact Rali Hill.
We offer a free consultation with access to the blockchain insights. Book your free consultation with us here.
BIG SERVICES
Would you like to know more about our services?
We can help provide your business complete a due-diligence before entering an investment. BIG can also help your business obtain funding by managing your investor story.
DUE DILIGENCE
: What you do not know will hurt you! Therefore, we encourage you to complete a due-diligence before you enter an investment. Our experiences and dedicated resources will enhance your investment decision and improve your long-term return. Click

here
for more information.
FUNDING AND INVESTOR READINESS
: If you need help to prepare a convincing equity & investor story, BIG will provide the full preparation service to secure your investor readiness and ensure a professional appearance. Click

here
for more information.
If you are interested in more of our services including Data Protection and C-Level Education, click
here
for more information.
BLOCKCHAIN EDUCATION BASICS
DIFFICULTY (Bitcoin)
- The difficulty is a measure of how difficult it is to mine a Bitcoin block, or in more technical terms, to find a hash below a given target. A high difficulty means that it will take more computing power to mine the same number of blocks, making the network more secure against attacks.
BLOCKCHAIN HEADLINES
Julius Baer taps Wecan Comply's blockchain-based compliance platform
Julius Baer has formed a partnership with Wecan Comply for private banks and external asset managers.
Tesla to explore blockchain for sustainable batteries with miner BHP
BHP will collaborate with Tesla to make the battery supply chain more sustainable, with a focus on end-to-end raw material traceability using blockchain.
Bitcoin and crypto custodian raises $310 million to achieve $2 billion valuation
Fireblocks, crypto custodian focused on institutions, announced that it raised $310 million through a Series D round of funding. It gives the firm a valuation of $2 billion.
REGULATED DIGITAL ASSETS (STO, TRADING, CUSTODY, COMPLIANCE)
SEC Chair hints some stablecoins are securities
Stock tokens and stablecoins backed by securities might be treated as securities under U.S. law.
Dfinity faces class-action lawsuit claiming ICP token is unregistered security
Dfinity has been hit with a class-action suit in California alleging that the company sold its native ICP tokens as an unregistered security.
'No-Code' platform for token minting introduced on Solana
DEX
platform Dexlab has introduced MintingLab, a Solana-based platform to make minting and issuing tokens accessible for people with no background in coding.
FINANCIAL SERVICES & CENTRAL BANK DIGITAL CURRENCY (CBDC)
Congress divided over need for a CBDC digital dollar
During Congressional hearing about CBDC multiple Members of Congress expressed reservations about a digital dollar.
India may pilot a CBDC soon, says central bank deputy governor
The digital currency will lower the economy's reliance on cash, enable cheaper and smoother international settlements, and protect people from the volatility of privacy cryptocurrencies.
Nigeria to pilot its CBDC from October this year
Nigeria is faced with the problem of financial inclusion. As a digital form of cash, a CBDC would help make cash more accessible and enable the population to participate in Nigeria's growing e-commerce economy.
CRYPTOCURRENCIES, DeFi and NFT
Amazon denies report of accepting bitcoin as payment
Amazon denied a media report saying the e-commerce was looking to accept bitcoin payments by the end of the year. The company posted a job opening for a digital currency and blockchain product lead.
Goldman Sachs files Defi ETF application
Goldman Sachs has filed an application to offer an ETF linked to the performance of decentralized DeFi companies. The instrument would help institutions and retail investors gain exposure to DeFi assets with the help of a regulated bank.
Chicago Bulls team up with Shopify to launch NFT series
The NBA's Chicago Bulls have launched NFTs depicting six championship wins from the 1990s via leading e-commerce platform Shopify.
HUMANITARIAN & NOT FOR PROFIT
How blockchain, NFTs, and on-demand satellites are saving Africa's wildlife
Exodus Orbitals has announced its partnership with the Lady Rocket Foundation to apply satellite technology to protect African wildlife against poaching and climate change.
RECOMMENDED INDUSTRY REPORTS AND BOOKS
Digital Assets: Finstar Space magazine
Innovative ecosystems are emerging around digital assets. The Finstar and Hypothekarbank Lenzburg teams want to be at the forefront so that they get to know the possibilities of the technology and the customers of the new opportunities that can benefit.
Cryptocurrencies for Corporate Treasury
Cryptocurrencies are experiencing a 'mainstreaming moment.' With companies like MicroStrategy and Tesla purchasing large amounts of bitcoin for treasury purposes, the question arises: can crypto become a suitable store of wealth for corporates and institutional investors.
PODCAST SERIES
THE SWISS ROAD TO CRYPTO PODCAST
In this podcast Didier Borel discovers people in Switzerland playing an active role in crypto and tech. He talks to entrepreneurs, tech innovators and disruptors shaping the future in this country.

Switzerland has always played a key role in banking and has recognized the need to foster innovation.
Laura Shin is a crypto/blockchain journalist and host of the Unchained and Unconfirmed podcasts. As a former senior editor of Forbes, she was the first mainstream reporter to cover crypto assets full-time. She gives an overview to all experts and novices alike on the use cases making a real impact, and their vision for the future of this innovative technology!
Got a question?
Or perhaps a suggestion? We'd love your feedback.
Contact Rali Hill
- content provider of this Newsletter.